The 5-3 Bengals arrive in Sunday's game at Paul Brown Stadium (1 p.m.-Cincinnati's Channel 19, click for tickets) against the torrid 7-1 Saints with a chance to hammer at that second AFC Wild Card berth they took with them into last week's bye. Sensing a game between two rare foes that are revving up for play-off runs in their respective conferences, the Bengals.com Media Roundtable sees a tight one on the river.
But citing the loss of Bengals wide receiver A.J. Green and New Orleans quarterback Drew Brees' near perfect season running into Cincinnati's struggling defense, The Table runs the table with the Saints.
FOX-TV analyst Charles Davis, who has a master's degree in history, has done enough research and is smart enough to politely decline to make a prediction. But the man who had a Sugar Bowl interception in his last game for Tennessee, sees an opportunistic Bengals defense potentially making things interesting.
ESPN.com Bengals reporter Katherine Terrell, who broke into the league covering the Saints for New Orleans' formidable Times-Picayune staff that also developed Mike Triplett, Larry Holder and Jeff Duncan, has seen New Orleans enough to know that she thinks Brees finds a way on the road. And, it may not be the dome, but the man has a 103 passer rating and is completing 72 percent of his passes this season on the road.
Duncan, now a Times-Picayune sports columnist, took the Saints beat in 1999 and has never seen them with a better offensive line. He thinks that's the difference on Sunday. Paul Dehner, Jr., The Cincinnati Enquirer's Bengals beat man who does good job in the trenches himself, thinks they make it a game all day with the help of running back Joe Mixon . But no Green smudges the orange and black.
Let's go around The Table. As always, ladies and visitors first:
It's not a good matchup because the Bengals have so many injuries on defense and the Saints run the ball so well. They haven't been known as a running team in the past, but why would you when you have Drew Brees? Right now they're running the ball great because Alvin Kamara can do it all. What Kamara is doing is what the Bengals would like Joe Mixon to do and he's definitely capable of it.
Brees is so smart. He has amazing recall. When you talk to him he can remember plays from 15 years ago right off the top of his head. He goes through his progressions very fast. The thing about Brees is he can make any receiver look like a star receiver. The Saints tend to spread the ball around. Right now the offense is very focused on wide receiver Michael Thomas, but in the past they've had seven, eight receivers catch the ball. They're capable of having that kind of game if Thomas is bottled up. That's the tricky part for the Bengals.
If the Saints could have just been mediocre on defense some of those years Brees would have won more than one Super Bowl. This year it seems their defense is a lot better. No. 1 against the run. As usual, they're trying to figure out their secondary. For whatever reason they haven't been able to find good cornerbacks. They have Marshon Lattimore but they didn't have any
body on the other side, which is why they traded for Eli Apple. If the Bengals had A.J. Green they could very easily exploit that. Without A.J. it's hard to know what they can do because no one outside of Tyler Boyd has stepped up. They haven't been without A.J. for a few years and that was a bunch of new wide receivers and a coordinator ago, so it's hard to know what that will look like.
THE EDGE: It's going to be tough for the Bengals to put up points without A.J. and the Saints offense is going to be able to score so quickly it's just going to be a mismatch. If the Bengals can get a good ground game going, they've got a chance. But that's definitely a scary offense coming in here. SAINTS, 35-21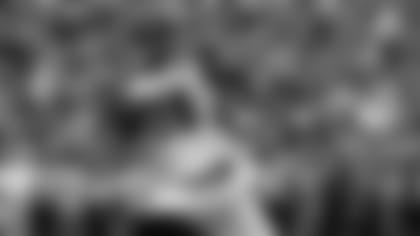 The Bengals are 5-3 and I know the numbers on defense give people pause and rightly so. No one wants those kinds of numbers. But people would kill to be 5-3 and be in the position they're in right now. Obviously Pittsburgh is streaking. But they get a chance to do something about that and in the rest of the division. I think they're in good shape that way and they should have a positive outlook.
To me the big thing is how do they match up with some of these so-called better teams? The Kansas City game didn't go very well. Here's another opportunity right in front of them. Do you change things with Tyler Boyd or do you continue to do things with him? Will New Orleans now clamp down on him and make other people try to beat them? That will be the chess match. Will other people step up? Will John Ross be fully healthy and make some plays outside and use his speed to open some things up?
Can Cincinnati run the football? Possess it. Keep it. Take time off the clock. All those things. And it's just not running it. It is possessing it. Throwing the ball, making sure you pick up third downs. Joe Mixon may be a little more involved in the passing game. I'd love to see his hands on the ball in the open field because he was a terrific pass catcher coming out of Oklahoma. Anything you can do to make sure Drew Brees doesn't have his hands on the ball, that's a big deal.
When New Orleans does have the ball, it's just not getting to Drew Brees because that's hard to do. It's can you chip away the timing of the receivers? Can your defensive backs affect them enough that their routes aren't run quite as precisely as normal. If they can do that, that'd be big.
One way to help a defense giving up a lot of yards is take the ball away. Easy for me to say and I know better. But that's a big one. Can you knock the ball away from a runner? Saints running back Mark Ingram gave up a fumble against the Rams. Obviously Brees has thrown only one interception. But down field if a guy makes a catch and you put a big hit on him and the ball pops free? Anything to take away a few possessions from New Orleans would be a big deal. That's the way things are now. We all remember the days they put those charts on the wall on defense about holding them to so many yards per carry and all that. You don't see that any more. It's can you take the ball away from people and can you win in the red zone holding them to field-goal attempts instead of touchdowns? Yardage almost doesn't matter.
THE EDGE: The way New Orleans is playing right now, they have the edge of carrying the mantle of a lot of people calling them the best team in the NFL, so there's that confidence that comes with that. For Cincinnati, it's not a last-stand game. But it is a plant-your-feet game: We're taking on one of the better teams in the league and we're not going to let happen what happened in Kansas City.
The Saints are playing so well I can't pick against them. They've played a gauntlet of really good teams. Their offense is firing on all cylinders. To beat this Saints team you have to outscore them like Tampa Bay did in the opener and the way the Rams almost did last week. I'm not sure Cincinnati can keep up with them without a dynamic playmaker like A.J. Green.
The Saints secondary is their vulnerability and they know it. They went out and got cornerback Eli Apple at the second cornerback spot but I'm not sure he solves all their issues on the back end. But they're very good against the run. They're leading the league and I think that's a surprise because when there's no Geno Atkins in that front seven. They just play well collectively. Everyone is disciplined in their run fits and it helps when they get a lead on people with Drew Brees and that offense and it kind of makes teams one dimensional.
If Dez Bryant goes on injured reserve, he'll be the fifth wide receiver on it. But they use both tight ends effectively in the passing game with Ben Watson and Josh Hill and running back Alvin Kamara is kind of like a satellite back who's almost an extra wide receiver the way they use him. If any team is built to withstand a bunch of injuries on the perimeter, it's the Saints. Their offensive line is dominant. It's the best line they've ever had. It's the best line in the NFL. They're almost unbeatable up front right now. They pretty much dominated Aaron Donald last week. The Rams, Vikings, Ravens, those are some of the best defensive lines in the league and they combined to give up one sack against them. 
THE EDGE: I think this game will be closer than a lot of people think. It's an unfamiliar opponent. It's on the road, it looks like it's going to be a little chilly up in Cincinnati, plus the Saints are coming off a bunch of emotional wins. They went on the road to Minnesota and beat their nemesis from a year ago on Sunday night and then came back home and beat the Rams. Now you have to go on the road in the cold to Cincinnati and play a team that's unfamiliar. This could be a grind for the Saints. The last time they went up there the Saints had to pull it out at the very end when the Bengals jumped offside. If Cincinnati is able to run the ball on them or if they get a turnover or two , they've got a shot at an upset. Brees traditionally hasn't played as well on the road as he has in the dome, but this year he's been lights out on the road. Their offensive line is so good I think it's an equalizer for any letdown. SAINTS, 27-21
Closer than people think. I get it. The Saints have won seven straight. They just knocked off the only undefeated team in football. The Bengals lost A.J. Green. Everything is trending in two different d6irections. But you know what I believe? The NFL is a week to week league and just when you have it figured out, you don't.
This is a spot where the Bengals have traditionally played well. They're a home underdog and when you look at how the Saints have played on the road, they haven't been exactly world-beaters. They needed Justin Tucker to miss the first PAT of his life to avoid OT. They needed OT in Atlanta. They needed two completely egregious Vikings' turnovers to win and they beat a bad Giants club.
And they don't have a great defense, but how the Bengals offense handles being without A.J. Green is the big variable there. They're obviously not as potent but it forces them to do things they probably should be doing more of anyway, like running the ball or at least finding creative ways to get the ball to Joe Mixon.
THE EDGE: Surprisingly, I like a lot of the stuff lining up for the Bengals. They just don't have enough. If they had A.J., you'd feel better about it. But it's not going to be a no doubt blowout like a lot of people are thinking. I don't buy that. In the end. I think Kamara gives them fits. SAINTS, 31-28
There are a lot of historical markers that point to a game the Bengals can shock the world and the Saints.
Head coach Marvin Lewis (20-7-2) and quarterback Andy Dalton (10-3-1) have been very good at home against NFC teams and in PBS November games, when Lewis is 18-12-1 and Dalton is 8-5.
 Plus, the Bengals always seem to make it more than a game at home when no one thinks they will. You only have to go back last month to the Pittsburgh loss in the last ten seconds. Or last year's PBS finale seven days after the Minnesota fiasco when they knocked the Lions out of the playoffs. You can put the 18-16 Wild Card loss to the Steelers back in '15 in that category, too, (who thought they'd win a play-off game with a backup QB?), as well Dalton's wins over defending conference champs Giants ('12), Denver ('14) and Seattle ('15).
Of course, the X factor here is they don't have A.J. Green, but there's also a track record there, too. He got hurt early in that '14 win over Denver and didn't have a catch, as he did in a win over Atlanta earlier that year. They also put up 37 points in a tie with Carolina a few weeks after that without him.
Obviously all those elements in a non-Green win have to come into play. Another wide receiver has to go off and since John Ross has never had more than two catches in a game, Alex Erickson four and rookie Auden Tate has never been in an NFL game, that's going to be interesting. Starting tight end C.J. Uzomah is playing hurt and one of the guys behind him (Jordan Franks) has played one NFL snap while the other (Matt Lengel) has four NFL catches.
But they have two terrific backs in Joe Mixon and Giovani Bernard they figure to get a lot of work in both the running and passing game with the huge matchup their offensive line pitted against the Saints' No. 1 rush defense. Bernard had his career-high of 137 yards rushing in a non-Green game and running back Jeremy Hill (the role now being taken by Mixon) went for 147 in that win over Denver.
But it looks like it may be a revamped line. It's not only a big test for rookie center Billy Price, who comes back Sunday after his debut season, has been limited to 75 snaps because of a foot injury, but Trey Hopkins may be pressed into service at right guard for the first time since training camp with Alex Redmond (hamstring) called doubtful.
Then there is Saints quarterback Drew Brees on a historic completion percentage pace teed up against a defense on pace to give up the most yards ever. But history supplies another road map. Once upon a time on Nov. 19, 2006, the visiting Bengals survived Brees' biggest yardage day in history (510) with two end-zone interceptions , a pick-six and right end Justin Smith's third-and-one stop on the Bengals 5 that held them to a field goal for a 31-16 win.
Of course, the guys that made those plays haven't been Bengals for more than a decade and Brees has been intercepted just once this season. But the lesson is clear. If they're to stop Brees, they need turn it over and to transform touchdowns into field goals.
What makes the Saints so formidable is their offensive line. Not only have they kept Brees clean by allowing just nine sacks this season, they're probably a better running team than passing team and that's just downright scary.
But Brees has limited weapons on the perimeter and if the Bengals can make sure running back Alvin Kamara doesn't hurt them in space in the pass game like Chiefs running back Kareem Hunt did, they've got a shot. They can't miss 18 tackles like they did in Kansas City or give up 4.9 yards per rush like they have this season and with the linebackers banged up, the challenge is on the entire defense.
But here is going to be the stat of the game. Everyone can see it. The PBS clock that has been so good to them in November can be again if they put a number up there that is in the30s. According to profootballreference.com, the Saints are 3-11 since 2016 in games they have the ball less than 30 minutes. With an average possession time of 27:43, if the Bengals can wangle two more possessions, that may be all the time they need.