BENGALS MLB HARDY NICKERSON VS. BROWNS RB NICK CHUBB
The Browns media didn't believe new offensive coordinator Freddie Kitchens a few weeks ago when he said he wanted to run the Wishbone for a few plays, but that didn't stop him from running an inverted form of it against Atlanta for a series. So the ears perked up Friday when Kitchens deadpanned he'd use The Bone 40-50 times as Cleveland heads into Sunday's game against the Bengals (1 p.m.-Cincinnati's Channel 12, click for tickets) with one of the league's best running games and maybe the franchise's best since the Browns came back into the NFL at the turn of the century.
(Take a bow, Hue Jackson.)
Kitchens might not use it 40 times, but the fact he's talking about it so openly can't surprise the injury-depleted Bengals. After ten games they're on pace to allow five yards per carry for the first time since man ran on the moon in 1969. There has been no option with the option. Last week Ravens quarterback Lamar Jackson (117) and running back Gus Edwards (115) became the first rookie QB-RB tandem to rush for 100 yards in the same game. Two months ago in Carolina, Panthers quarterback Cam Newton froze them enough that running back Christian McCaffrey had a career day of 184 yards.
Throw in middle linebacker Preston Brown (knee) on injured reserve, SAM backer Nick Vigil (knee) out for the fifth straight game and three new defensive linemen practicing with them for the first time this week after a devastating series of injuries up front, they don't need Hue Jackson to tell them the Browns are coming to town to run themselves out of that Battle of Ohio-record seven-game losing streak. The Bengals starting front four is intact that includes Pro Bowlers Geno Atkins and Carlos Dunlap, but the rotation has come to a halt.
But Hue Jackson has been a comforting figure this week as they grapple with tough back-to-back losses to New Orleans and Baltimore. Let go by the Browns as head coach a month ago and re-hired by Bengals head coach Marvin Lewis ten days ago to smooth out his dual role calling defenses, Jackson has been providing whatever Intel he can.
"I think he's here more so for the preparation through the week, not to be like a vocal guy for the whole team," Dunlap says. "He helped build the team to where they are now, minus the last three weeks. But in the last three weeks, they've got a new OC so they're probably doing things differently than when he left. But he obviously built up that personnel so he has an understanding of their mind-set and he's been in their prep meetings with them, so he has a lot of insight with that. But they're going to attack us differently, especially knowing he's here with all that insight."
This will be the ninth time Lewis has faced a Browns rookie quarterback when Baker Mayfield arrives and fourth time in the last five games since he swept Jackson, 4-0, by beating DeShone Kizer twice and Cody Kessler once. Lewis is 7-1 in those games (18-14 overall against rookie quarterbacks), but Mayfield isn't Kizer or Kessler or Brandon Weeden and, no, he's not Johnny Manziel. He may not be Otto Graham yet, either, but he's not those other guys. He's quick, cool, decisive. During the 11 weeks of this season, the Browns have had the rookie of the week seven times among Chubb, Mayfield and cornerback Denzel Ward.
But it sounds like even if Mayfield doesn't channel great Oklahoma Wishbone quarterbacks like J.C. Watts and Jack Mildren on Sunday, he'll still be handing it off a lot.
"Yeah, I would," says Dunlap when asked if he'd try to run on the Bengals. "I would try. If it ain't broke don't fix it, and right now it's broken so we have to fix it."
"Stop it on Sunday and work it throughout the week," he says.
Easier said than done, of course. Nickerson, a sophomore middle backer who got the battlefield promotion with his fifth NFL start last week when Preston Brown went down, took solace in Lewis running the good stuff past them in this week's film work.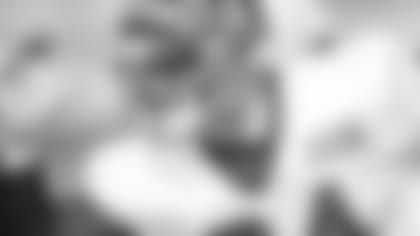 "A lot of positives. We played 55 snaps perfectly with everybody on the same page and doing what they're supposed to do," Nickerson says. "We have to do it consistently."
The problem is that Baltimore ran 73 plays and the consistency has been elusive.
"We have to stay gap-sound, and we have to tackle," is all you're going to get from Lewis. And maybe that is enough. The number of missed tackles by the Bengals has been well documented. Pro Football Focus.com has them for 103 misses on the season and they play two backs on Sunday in Chubb and Duke Johnson Jr., that are first and third in the league, respectively, in yards after contact.
(Given that PFF gives the Browns 11 more missed tackles than the Bengals, Dunlap has an interesting take on the 5-11, 227-pound Chubb: "He's a very tough runner, he looks like explosive and powerful. Very similar to (Bengals running back) Joe Mixon. He can cut, run guys over and break open runs.")
And if it's one thing Lewis has been raving about to his players and the media after the Ravens game, it is defending option football. Remember what he said after Sunday's game?
"It's more the schematics of it and the guys understanding the difference is it ends up being 11-on-11 football," Lewis said. "We have one guy where, generally, you have an extra guy. Today, it's one-on-one football, and, if you're supposed to keep leverage inside/outside, you've got keep leverage and get it done."
No matter how, they know Chubb is going to get the ball. In his two games calling the shots, Kitchens has given it to him 22 and 20 times and he's taken off and doing things no Browns back has done in forever. He's got three rushing touchdowns of at least 40 yards (not done by a Brown since Leroy Kelly in 1966) and that 92-yarder against the Falcons his last time out two weeks ago is the longest since Bobby Mitchell went 90 for head coach Paul Brown in 1959 in a 176-yard game that's the most by a Browns rookie since Lee Suggs went for 186 against the 2003 Bengals in Lewis' first season.
And the Wishbone for a series helped. The Browns used it early in the second quarter of their last game and in six plays nicked Atlanta for three first downs. A late lateral by Duke Johnson to Chubb turned a three-yard loss into a five-yard gain with the biggest play Mayfield's 17-yarder to wide receiver Breshad Perriman before the drive ended when the other back, Dontrell Hilliard, got picked off trying a pass to Mayfield.
Even before Kitchens came up with his crack about The Wishbone (and it was probably more than a crack), the Bengals figured they're going to see a diet of the option stuff that the Panthers and Ravens ran and not just because the Browns are trying to mix it up with Jackson here but because they watch film, too.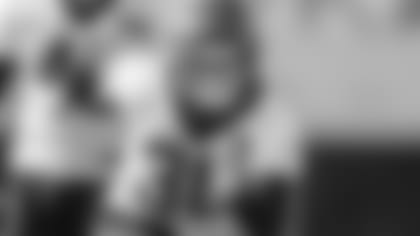 "*I*t's a copycat league," Nickerson says. "Except for last week, there are a lot of plays that we've seen this year that have come back to hurt us. You see them again. I'm sure they'll take some of the things they saw on film and try to stress us with stuff they'll put in their scheme, but mostly we're expecting them to run their deal."
The Bengals may be in for a break. Mayfield isn't going to keep it as many times as Lamar Jackson did last week. And now they know who is playing quarterback when last week it was a bit shadowy.
"Last week we didn't stop a quarterback who was great at running the ball," Dunlap says. "They did a lot of unique things that we didn't have a full week to prepare for because we didn't know who we were getting. But right now, we're getting the Cleveland Browns and we know who were getting at quarterback, receiver, tight end and everything, and we've got an opportunity to get a division win."
Freddie Kitchens may be trying to play mind games, but with his old head coach on the other sideline for ten days, it had already started.