BENGALS WR A.J. GREEN VS. RAVENS CB MARLON HUMPHREY
Ever since Green caught a 51-yard Hail Mary touchdown to tie the 2013 game in Baltimore on the final snap of regulation, he has bedeviled the Ravens, usually in Baltimore and usually in the fourth quarter but the Bengals won't mind if he takes over Thursday night's Paul Brown Stadium opener (8:20 p.m.-Cincinnati's Channel 12) at any point.
Green stole the 2014 season opener with 4:58 left when he grabbed the lead and a 77-yard bomb from quarterback Andy Dalton for a 23-16 victory. In 2015, Green gave the Bengals the lead twice in the fourth quarter, once on a dizzying 80-yarder that was more run than catch while erasing a 17-14 deficit and finally on a seven-yard TD catch with 2:10 left to turn a 24-21 hole into a 28-24 victory.
Even when Green didn't catch the winner he helped set it up. Before wide receiver Tyler Boyd famously slid free down the seam on fourth-and-12 for a 49-yard TD pass that knocked the Ravens out of the postseason with 44 seconds left in the last season, Green lined up as the only receiver on the left and Baltimore covered him with a safety and cornerback. When the Ravens jumped outside receiver Brandon LaFell on the other side, Boyd sailed down the slot.
"I don't know, man. No clue. Sometimes that's the way the cards fall. Whenever my number's called, I try to make the play," says Green of his success against one of the perennially best NFL defenses. "They're one of the best defenses I go against every year. So it's always going to be a challenge. I've just got to stay focused and be patient and just try to make the plays whenever my number's called."
Boyd has a theory why Green as gone off against Baltimore. The blitz. The Ravens have always loved it. Even with linebackers coach Don Martindale replacing the retired Dean Pees this season as defensive coordinator. Maybe even more.
"If you get everything protected, that means you've got guys one-on-one," Boyd says. "Who's not going to take A.J. Green in single coverage every time?"
Believe it or not, Green's numbers against Pittsburgh (averaging six catches for 84.1 yards on 15.4 per catch for eight TDs) are almost the same against Baltimore (5-82, 17.0 average, six TDs). But none have hurt more or been more memorable than his daggers in Baltimore.
Yet the Ravens are as dangerous and as aggressive as they've ever been. After destroying the Bills in the opener on Sunday holding them to a field goal, they are the NFL's No. 1 defense with the familiar post office wall villains. (If they're not No. 1 this century, they're top five, right?) The future Hall-of-Fame pass rusher Terrell Suggs. The monstrous and gifted All-Pro tackle Brandon Williams. Middle linebacker C.J. Mosley, the quintessential Ozzie Newsome draft pick with speed, production, brains, durability. Savvy veteran safety Eric Weddle. With first-round corner Jimmy Smith suspended, Humphrey, another long, lean first-rounder, takes his place.
"They're a big pressure team," says Bengals running back Giovani Bernard. "We've seen that in the preseason and in the last game. We have to have an answer for everything. For us it's going out there and playing our game. We obviously have things we're working on to help those blitz issues."
Bernard should know. In the '15 game he made Green's first TD possible when he sacrificed his 5-9, 205-pound self to a blitzing linebacker. On the winner, Dalton changed formation before the snap and brought in tight end Tyler Eifert from his original position so he could help Bernard block the blitzing Mosley. Both times Dalton had Green one-on-one. Once on a safety and once on Jimmy Smith.
"The division games are always the toughest. We play each other so much, we see each other so much, we know what each other (does). It just comes down to who wants it more," Green says. "It's not like you're going against crap. Those are some high draft picks in Jimmy Smith and those guys.
"They send some kind of double to my side at all times or just switch it up. Sometimes they play man, straight man. So it just depends on the look," Green says. "They look good. They look like the Baltimore we always face. Great defense. They've got a great front seven. They blitz a lot. So we've just got to be solid in our protection."
The key for the Bengals against the ravenous Ravens pass rush has always been its stable offensive line anchored by superb tackles. That line has been a major reason head coach Marvin Lewis is 11-9 vs. Ravens head coach John Harbaugh. Green can't drive Harbaugh crazy ("Maybe we'll cover him once before he retires," Harbaugh said after one went bad.) if Dalton is on the PBS turf. And it's not so much the blitz they have to worry about Thursday, but how that re-built offensive line holds up in the trenches.
You don't have to go back very far to realize what happens if it doesn't. Last Sunday was the second straight opener the Baltimore defense reigned supreme because last year when the Bengals opened with new tackles they allowed five sacks and got blanked, 20-0.
Now 368 days later the Bengals have four different players up front, including new veteran tackles (Cordy Glenn on the left and Bobby Hart on the right) to go with rookie center Billy Price and right guard Alex Redmond, both making their first PBS starts.
Messrs. Price and Redmond, meet Messrs. Williams and Michael Pierce, nose tackle. Strong. Athletic. Relentlessly Raven. Price and Redmond came out of their first pro starts Sunday in good shape. They negotiated a road crowd in Indy while blocking a running game that got more than five yards per carry, but they realize this is a different and more formidable assignment.
"I had guys over me last year with changing defenses, although none with the talent of Mr. Williams," Price says as he readies for his first NFL 3-4 defense. "You have to stay true to your technique because if you don't they're in the backfield."
Hart allowed two sacks to old friend Margus Hunt on Sunday and the thinking in Baltimore is that Suggs is going to opt to line up over him instead of the more experienced and proven Glenn.
"I don't think about that stuff," says Hart, who played for the Giants in a 2016 win over the Ravens in which the only sack New York allowed was to Suggs. "(Hunt) had one on a real good get-off. He beat the snap. Looking at the film, it wasn't like, 'Hey, they're better than you.' It was nuances. I'm looking forward to working on my technique as I know what to expect playing with Redmond."
The Bengals spent all training camp looking for a right guard to put next to Hart, a guy they decided on early. Sunday was the first time Redmond and Hart had played together for at least more than a string of plays after Redmond beat out Trey Hopkins and Christian Westerman.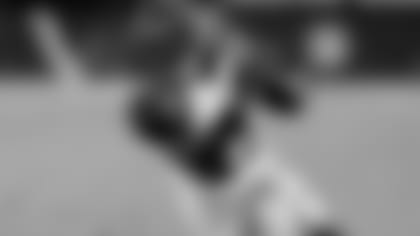 "You take a look (at Sunday) as a game to build things on," Hart says of his tandem with Redmond. "The mess-ups as far as everything together should not happen this game."
With Smith out of the lineup, Green deals with the kind of lanky, leggy guys that have given him trouble ever so briefly in the past in the 6-0, 197-pound Humphrey. Humphrey emerged from the Bills game with the third highest coverage grade by a cornerback, according to profootballfocus.com, and he'll have plenty of company Thursday night since his corner-mate Brandon Carr is 12th and the Bengals' Dre Kirkpatrick is eighth.
But Green is focusing on himself after Sunday's two fumbles. One gave the Colts a touchdown and the other one gave Bengaldom heart failure on their last drive and clinging to a 24-23 lead. Boyd saved him when he recovered.
"I want him right there with me all the time," Green jokes but quickly turns serious. "I'm definitely disappointed. That's not who I want to become. I just got careless with the ball, a little loose. I've just got to tuck and get down when I need to … I switched hands and tried to stiff arm (the first one). The guy just made a great play. Like I said, I've just got to tuck it, keep it close to my body."
There is talk that the Bengals wouldn't have won this game the past two years. But Green saw them do it in the last two games of last season, including the stunner in Baltimore.
"I think last season winning those two games gave us momentum coming into this season," Green says. "We know the type of talent that we have here. So we know that we were killing ourselves on a lot of those drives. If we just put everything together, we'll be fine."
Can't fumble against the Ravens. Not in this series, where the Bengals have won four of the last eight games by taking the lead with less than five minutes left. And according to Bengals radio analyst Dave Lapham, the Bengals are 16-4 against the Ravens when they are plus or even in turnovers, 2-10 when minus.