With his 16th cut-down roster in the books, Bengals head coach Marvin Lewis offered a "Not so fast," during Saturday's media conference call to discuss the move to 53 players that isn't so final. He could have added a "stay-tuned," for Sunday at around 4:30 p.m., when it figures to look decidedly different as they move into the week of preparation for the opener on Sept. 9 (1 p.m.-Cincinnati's Channel 12) in Indianapolis.
"We've got some things that need to be worked through," Lewis said. "We'll get them worked through and look to be where we're going to be by Monday."
So Lewis wasn't saying much definitively and that included the release of right end Michael Johnson, the dean of the Bengals defense with 126 Cincinnati games, the fifth most of any Cincinnati defensive lineman. He did say it was a tough conversation with Johnson and the other two vested veterans that were let go Saturday, H-back Ryan Hewitt and back-up center-guard T.J. Johnson. He called Michael Johnson one of the "pillars," of his program.
But Lewis also threw out the reminder they can negotiate with those guys since they're free agents. At play are the roster spots committed to players that can return from injured reserve. They have to be on the roster Saturday to be eligible to be moved Sunday to the injured reserve category that allows them to be re-called in midseason. That may open up as many as two spots since two guys that missed the last two games with injuries, wide receiver Cody Core (back) and rookie cornerback Davontae Harris (knee), made the 53.
Certainly another move is begging to be made up front since they kept only eight defensive linemen when nine or ten is the norm for a 4-3 defense. They opted for a No. 2 nose tackle (Josh Tupou) rather than another back-up three technique and released fifth-round pick Andrew Brown.
"He gives us a backup with some girth," Lewis said of the 345-pound Tupou, about 50 pounds heavier than Brown. "At this point that's a good fit for us."
In the last two weeks the secondary has taken some real shots behind the starters and Lewis agrees that is the position most in flux. So there could be some back and forth there, too. Not only does Harris seem destined for IR-recall, but they lost their only swingman Sunday in Buffalo when Josh Shaw (groin) went down and ended up waived injured on Saturday.
Then rookie safety Trayvon Henderson got shelved for the year with what looked to be a significant knee injury Thursday night, nipping his roster push. Throw in the semi-surprising release of cornerback KeiVarae Russell and the Bengals kept just four healthy cornerbacks because even slot man Tony McRae is dealing with an ankle injury that knocked him out of three of the four pre-season games.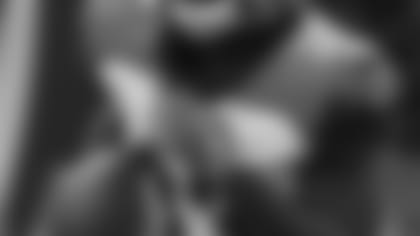 "This roster is as of 4 p.m. today," said Lewis of the Russell move. "He's had some good plays, he's had some plays we need to do a better job. It's a decision we make for today. We'll see others when the league cuts down and we'll see if we can upgrade in any area.
"We'll look to see who other people waived," Lewis said. "We did go heavy in some areas."
They went one more than usual at wide receiver with seven when they kept seventh-rounder Auden Tate, the 6-5, 228-pound rookie wide receiver from Florida State that has caught everything this summer but a spot on the active 46 in the opener. Lewis says the addition of Tate reflects the unknown status of Core. He said they're trying to find out for sure if they can carry Core for a couple of weeks or if they have to move him to IR-return.
"For now we're carrying him," Lewis said.
Lewis didn't delve into the philosophical reasons for having no H-backs on the roster when Hewitt got cut and Cethan Carter (shoulder) was put on season-ending injured reserve. Hewitt went from being what the Bengals thought was one of the best fullbacks in the league when they extended him as soon as they could during his third training camp two years ago, to a virtual no show in offensive coordinator Bill Lazor's new playbook this camp. Instead on Saturday they went for a more athletic tight end in sophomore Mason Schreck, indicating that Lazor doesn't plan on smash-mouthing it all the time.
But, like Tate, it's unclear if Schreck would be activated for games. "He just has to hold on to the ball," said Lewis said of a Schreck fumble in each of the last two games. Lewis wants Henderson to keep in mind Schreck and running back Tra Carson. They spent their entire rookie years last season on injured reserve before making the club this year. Lewis said it was a "close call," between Carson and Brian Hill to get the job behind Joe Mixon, Giovani Bernard and rookie Mark Walton. Carson had a pretty complete camp when it came to running, catching, blocking and playing special teams.
"He gets a red shirt," Lewis said of Henderson. "Sometimes it's good for them to have red shirts. He's got to work hard to rehab and get back. It's an opportunity to get a year under his belt. Just like Mason Schreck did a year ago."
Henderson joins seventh-rounder Rod Taylor on the rehab field after Taylor suffered an ACL tear early in training camp. Of the 11 draft picks, eight made it and two, Andrew Brown and seventh-round quarterback Logan Woodside, were cut. Which brings up the practice squad in the whirring mechanics of the day.
All of their players with three years or fewer of NFL experience that were waived Saturday are eligible to be on the practice squad if they clear waivers. They'd like to sign ten of them by early Sunday afternoon. (Tight end Moritz Boehringer is the 11th player on the squad as an international player.)
Although the numbers are still in flux, the Bengals made a good run at being even younger than last year with an average age of 25.22 years and the average NFL years of experience at 3.72. Last year Lewis' youngest Opening Day roster ever averaged 25.45 years and 3.75 seasons, the fourth lowest years of experience that figures to change some Sunday.
But it's an intriguing mix of youth and age. Last year, the Bengals had a Marv-most 14 rookie or first-year players on Opening Day. Saturday's roster had only eight and they were all draft picks with no first-year players, which could be a Marv-low. If Harris gets shelved, it's only seven. Yet, they're young. As Lewis noted, it goes from age 34 (long snapper Clark Harris) to the 26-year-olds (Giovani Bernard) pretty quickly. There are 36 players 25 years old or younger.
They're young, but Lewis won't do what he did in 2011 and start three rookies on offense Opening Day.
"We're a young football team, but one that's played a lot of football," Lewis said. "That's the thing you have to look at and see when you have (Andy) Dalton, (A.J.) Green, (Clint) Boling and these guys who started so much football and played so much football so long here throughout their careers. Then you go to the next guy, (Dre) Kirkpatrick, they've played a lot of football.
"You bring in (left tackle) Cordy (Glenn) and the back end of that would be Preston Brown," said Lewis of his former Bills that are soon to be 29 and 26, respectively, with a combined 139 NFL starts. "They're young in years and in the prime of what their careers are about. And they've played a lot of winning football. They're hungry and disappointed the way we've finished the seasons the last two years and we have to go back and win the championship."