FOR IMMEDIATE RELEASE; THURS., JAN. 8, 2014
FROM CINCINNATI BENGALS PUBLIC RELATIONS
LOCAL YOUTH TO REPRESENT BENGALS
IN NFL PUNT, PASS & KICK NATIONAL FINALS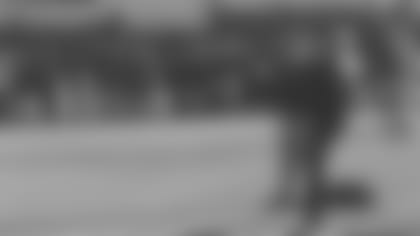 Audrey Lee Pelster, a middle-school student from Burlington, Ky., has earned a spot in this Saturday's NFL Punt, Pass & Kick National Finals.
Audrey earned her place among the national finalists with a standout performance in regional PP&K competition hosted by the Bengals in December. She ranked second among four national qualifiers in the Girls 12-13 age group, and she will compete representing the Bengals in the finals competition, to be held Saturday at the Seattle Seahawks headquarters in Renton, Wash. Participants and their guests are provided travel and lodging, plus tickets to Saturday night's NFC Divisional playoff game between the Carolina Panthers and Seattle Seahawks at Seattle's CenturyLink Field.
NFL Punt, Pass & Kick is one of the nation's largest grassroots sports skills competitions and is now in its 53rd year (begun in 1961). All participants in the national finals will launch two punts, two passes and two place kicks, with scores based on distance and accuracy.
Audrey attends Camp Ernst Middle School in Burlington and is the daughter of Damian and Constance Pelster.