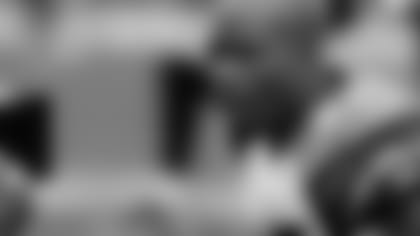 ** In honor of the Bengals' 50th season, Bengals Legends will be recognized during halftime ceremonies at every regular season home game. The Bengals regular season kicks off with back-to-back home games for the first time since 1983. The Bengals play the Ravens at home on Sunday, Sept. 10 (1 p.m.), followed by the Texans on Thursday, Sept. 14 (8:25 p.m.).
Below is an updated list of Bengals Legends that are scheduled to be recognized at the first two home games. Takeo Spikes has been added to the Texans game and Mike Reid, originally scheduled for the Ravens game, will be honored at a future game this season. Announcements on Bengals Legends attending the Bills game on Sunday, Oct. 8 (1 p.m.) and the Colts game on Sunday, Oct. 29 (1 p.m.) will be made in the coming weeks.
Bengals Legends will sign autographs at the Bengals Pro Shop the day before every home game at 11:30 a.m. and in the Jungle Zone on game day two hours prior to kick-off. Autographs will be available on a first come, first serve basis and are limited to one per person. No photos with the Bengals Legends are permitted.
Pro Shop Autographs: Saturday, Sept. 9 (11:30 a.m. – 12:00 p.m.)
Jungle Zone Autographs: Sunday, Sept. 10 (11:00 a.m. – 11:30 a.m.)
Pro Shop Autographs: Wednesday, Sept. 13 (11:30 a.m. – 12:00 p.m.)
Jungle Zone Autographs: Thursday, Sept. 14 (6:30 p.m. – 7:00 p.m.)
*Bengals Legends being honored are subject to change.
The Ravens game is the Bengals' first regular season home opener since 2009. The Bengals All-50th Team banners, which feature two Super Bowl head coaches and 26 retired players, will be unveiled at this game.
The Texans game kicks off the NFL's Thursday Night Football package and marks the only time this season the Bengals will wear Color Rush jerseys (photos). The Bengals Color Rush jerseys were inspired by the Cincinnati Zoo's famous white tigers and feature a sleek, classic design that stands out in the primetime lights (video).
Fifth Third Bank will make "Opening Week" a Fifth Third better with giveaways at both games. 10,000 fans at the Ravens game will receive an exclusive Bengals 50th season hat courtesy of Fifth Third Bank. Additionally, Fifth Third Bank will give orange rally towels with the 50th season logo to all fans at the Texans game as they enter the gates, while supplies last.
Fans can take advantage of the "Opening Week" two-game ticket pack, which features both the Ravens and Texans games. Ticket packs are available on all three levels of Paul Brown Stadium and offer discounted pricing over single game tickets.
Tickets are available through the Bengals Ticket Hotline at (513) 621-8383 or toll-free at (866) 621-8383, online at Bengals.com or by visiting the Paul Brown Stadium ticket office. Fans can call the Bengals Ticket Hotline Monday through Friday from 9 a.m. to 6 p.m., and on Saturday from 10 a.m. to 2 p.m. The ticket office is open Monday through Friday from 9 a.m. to 5 p.m.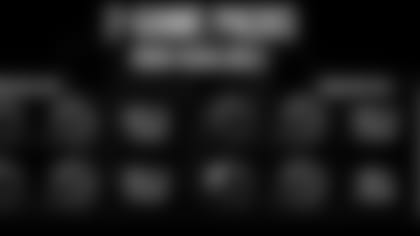 ](http://www.bengals.com/tickets/2-gamepacks.html)