When Kevin Huber makes his way to the Paul Brown Stadium field to either punt or hold Sunday against the Steelers (1 p.m.-Cincinnati's Local 12), it is for the 169th time and ties Lee Johnson for the most games by a Bengals punter. And in the midst of his best season in years, he's not looking to stop.
"I'd like to do it until I'm 40," says Huber, six years from the magic number. "I'd like to do it as long as I can."
It seems like he already has, doesn't it?
As comfortable as Columbia Parkway, as reliable (but not as flashy) as a Rozzi's fireworks show, as steady as a Three-Way, Huber has been punting in downtown Cincinnati for 15 seasons if you count his career at the University of Cincinnati. One of a handful of natives who have hit the trifecta of playing as a schoolboy, collegian and pro around Cincinnati, in Clifton and on the riverfront, Huber has been as solid as Octoberfest.
"He's been consistent. The lows aren't as low as they are with a lot of guys," says special teams coordinator Darrin Simmons, his alter ego through all of his pro punts. "He's gotten us through some tough times. He's a guy you know who's not going to kill you."
You could also say at age 34 he's getting better like a fine wine. In fact, he'd like you to say that because it sounds like that's one of the many needles Simmons deploys for Huber and his long-time long snapper Clark Harris, the oldest Bengal at 35.
"Yeah. Say that. 'Like a fine wine,'" Huber says. "That's what Darrin says about me and Clark."
That's not just a classic Simmons' bust-your-chops. Along with Brandon Wilson's NFL-leading kick returns, the geezers are leading the Bengals' charge to the top of the NFL special teams ranking. Huber is tied for the NFL lead with what Simmons believes is his career-high 22 forced fair catches and his 41.6-yard net average is his highest in five years. He's got only two touchbacks and he's helping his cover guys allow less than five yards per return.
"We've got a lot of guys that care about playing special teams," Huber says. "You don't always get that. And it's understandable. Guys are trying to get off special teams so they can play on offense or defense. But you see these guys and they're running around excited when someone else makes a play and taking great pride in it. It's been a tough year, but these guys make it fun."
Huber can put that fine wine in the wine cellar, which is near the bourbon bar with the dark wood and dark counter tops in his new house. After a decade of moving around and rehabbing homes (Mount Lookout, Fort Thomas over in Kentucky, even a townhome in Charlotte, N.C.), Huber is settling down a few miles and a few dollars from where he grew up in Anderson Township on the eastern fringe of Cincinnati.
He and wife Mindi have just moved into a sprawling new home Mindi designed, featuring balconies that make virtually every room accessible to the outside. It's also made him accessible to intense needling in the specialists' room. Simmons calls the new house "The Compound." That's to refute his players referring to his home as "an estate."
"I don't live in an estate. All these guys have multiple homes. Multiple," Simmons says. "And Kevin lives in "The Compound."
Even his father, Ed Huber, best known as Dave Cowens' teammate on that one-loss Newport Catholic High School team in the early '70s and one of Xavier University's last kickers, gets in his fair share of needling.
"Ask him if he's built the moat yet," Ed Huber says.
"No," his son says. "I've got a gate for that."
Easy guys to be around, these Huber guys. Even Ed says, "You won't meet a more laid-back guy than Kevin."
It's part of the son's success because the guy never gets rattled (punting or holding) and he fits in with whomever, wherever. Ed can remember Kevin having trouble handling just one snap as a Bengals holder.
Although it's quite a difference from Simmons' famous Type A personality in the specialists' room of Huber, Harris, and kicker Randy Bullock.
"Kevin is on the low end of busting chops," Simmons says. "Clark is from New Jersey, so he and I are probably the worst. We all get on Randy."
Huber: "Away from football, Darrin is laid-back. But he's very passionate about football and about coaching. He's so detailed … The only thing I really had to get used to is coming from college, where the special teams coach coached another position and I had to get used to someone coaching me all the time."
Harris has seen the relationship for all but six of the 168 games.
"I think it's a big reason that he's been around for so long," Harris says. "Darrin was a college punter and he can see right away whatever he needs to work on … I don't think it's a lot of major things. I think it's like a golf swing. It's a tweak maybe one day or one week to fit whatever is going on."
Huber sees it like a golf swing, too. He's a low handicapper (he was on the No. 17 tee box at California Golf Course on Kellogg Avenue when the Bengals called on Draft Day), so he can't see any kind of a major change in his mechanics. Certainly not like what Simmons did to him after that call in the fifth round in 2009.
That's when he taught Huber to kick it end over end, a weapon he had to develop when kicking tight to the end zone so he could put the proper touch on it. That was the start of a beautiful relationship. Simmons looks at Huber's career line of 284 punts inside the 20-yard-line compared to 64 touchbacks, a ratio Simmons calls "above-the-line."
Just look Huber's five punts last Sunday in Oakland He forced four fair catches and got a hellacious tackle from Wilson for no gain. He pumped three inside the 20 while drilling kicks of 50, 57 and 56 yards. He was their MVP and has been the last month.
This from a guy that was scrounging the past two years with Simmons doing everything to try and turn him around. After watching him this season, Simmons says, "He's answered the bell."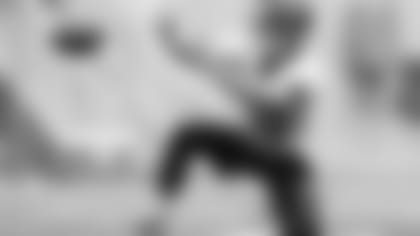 Huber did get the knee of his plant leg cleaned out during the offseason, but other than that he thinks he can attribute his turnaround to his approach.
"I think the last couple of years I was trying to do too much," Huber says. "We had a lot of injuries and with a lot of guys moving through, it was kind of tough. But this year I think I decided just to let these guys go play and control what I can control. These guys have been great. The gunners have made a lot of plays and no one is getting near me in protection."
Huber hopes to keep it going the rest of the way and next year, the last year of his three-year deal. And, he hopes, for at least five after that.
"It's a thrill to have played here for so long," Huber says. "I must be doing something right. No matter where it is, I think you'd like to play your entire career for the same time."
Huber doesn't have a particular year for his finest wine to put in the wine cellar.
"Just Pinot noir and Cabernet," Huber says.
"Yeah," he says. "'84 is working out pretty well."
It turns out he'd like to open it 40 years later.