ATLANTA - The implacable Green-Dalton Bengals have never been nearly as emotional as their Chad-Carson forefathers and maybe that's one of the reasons why they went to the postseason during their first five seasons in the NFL. But Sunday's Kings Island-sized roller coaster that ended on quarterback Andy Dalton's 16-play thrill ride stretched their emotions raw.
Even the always cool A.J. Green burned hot after his stunning diving-twisting-A-NFL-Life touchdown with seven seconds left from 13 yards away gave them the win as running back Joe Mixon came sprinting off the inactive list to dive on him. The TV guys said seven seconds later he was heard to declare, "This is my town," as the University of Georgia icon and Atlanta off-season resident came off the field.
"It's fun," said Green of playing in a Red Rifle-Matty Ice Shootout. "I went to school here. There are a lot of A.J. Green fans here. A lot of Falcons fans with A.J. Green stuff."
Mixon, showing why he'll be back next week, flew up the sideline and into the end zone to leap on Green 15 days after a knee scope. Mixon is an emotional guy and player and he gives this club a new feel. But Green never talks about that 15M per salary. Never talks contract. Period. But he was jacked up Sunday: "They pay me the big bucks to make the big plays."
Head coach Marvin Lewis felt, it too. His five University of Georgia guys all left their mark, not to mention Georgian Darqueze Dennard roaming inside and outside while keeping the slot pretty much clean with five tackles and a pass defensed.
"These guys have family here," Lewis said, "and they played their hearts out for their families today."
If Green is cool, quarterback Andy is Dalton is freeze-dried frosty. It's hard to tell when he throws four picks (like last week), throws a game-winning pass with seven seconds left (Sunday) or takes home a fourth-quarter road come-back victory, like Sunday, the second this season and the tenth of his career. After watching Dalton throw for 337 yards and then lead the 16-play, 4:08 winning drive converting two fourth downs while also scrambling for 11 and alertly avoiding a devastating sack, Green talked about his play like watching his favorite boxer.
"Unbelievable. He's playing at an MVP level right now," Green said. "The way he diagnosed, carving up the defense, getting us in the right play all the time. It's unbelievable. It's like a boxing match. You've got to jab, you've got to move and when the face opens up you have to take the knock-out punch and that's what we did."
The Bengals' tiger head was battered and bloodied from going 15 rounds with Ryan. During various junctures they had to take out of the game both running backs, Giovani Bernard (unknown) and Mark Walton (head), as well as cornerback William Jackson (hand) and wide receivers Tyler Boyd (thigh) and John Ross (unknown). But they all kept coming back.
It was Bernard that best captured the draining and exhausting three-hour-and-25-minute Netflix original as he fought through tears. The horrific broken ankle suffered by tight end Tyler Eifert for his third straight season cut short by injury and the fourth of his six-year career devastated them early in the second half. The character of the injured and the resolve of an offense that wouldn't lose. The impassive Dalton felt it, too, and talked to Bernard about it after the game, agreeing it was as an emotional game as they could remember.
"It's tough. We play this sport and some people just don't deserve that to happen. He's gone through a lot," Bernard said. "It is just the emotions of it. There is going to be those highs and those lows. This is one of those games that we had to dig deep. Each and every person had to dig deep from starters to backups to coaches to whoever it was. Everybody really had to dig deep this game, and I'm super happy to be a part of this team and a part of this win. I really feel that this was a special win for us. Whether or not it is just a win, it felt different."
They don't do this every day. Ryan uncorked 419 yards passing, the third most against the Marvin Lewis Bengals. The Falcons rolled up 495 yards, the ninth most against the Lewis Bengals. The Falcons rung 36 points and for the first time in their pro lives the Green Dalton Bengals won despite giving up 36 points. It's the most points they've allowed since the Steelers' 42 in 2014 and the first time they gave up 36 and won since the Madden 58-48 video game win over the Browns in '04.
"Just watching A.J., (Boyd) doing their thing. They put smiles on people's faces," said cornerback Dre Kirkpatrick. "That was a shot of adrenaline for a minute. I have 100 percent faith in those guys. We rep it ever day … Great poise. We kept fighting, kept standing up for each other, believing in each other."
It was the kind of game where even the defense wanted to talk about what the offense fought through. Like left end Carl Lawson said, he doesn't like shootouts because that means they're giving up points. But even he had to admire Green.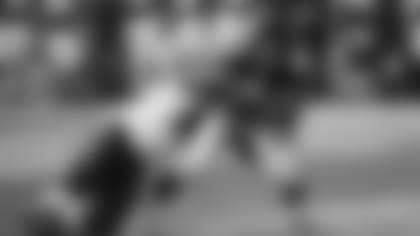 "Hat's off to A.J. That's why he's A.J. Green," Lawson said. "And on the other side they've got Julio Jones at the end of the game and that's kind of scary, too."
Despite the ugly numbers (allowing 11 of 15 third-down conversions solidifies their No. 32 ranking in that category) the defense saved the game with sacks by tackle Geno Atkins and left end Carlos Dunlap after the Falcons blocked a Kevin Huber punt on the Bengals 8 early in the second half. And then with 4:15 left in the game, Lawson got his second sack of the game and season to force a field goal that made the winning drive possible.
And Lawson was still emotional about his roughing-the-passer penalty on his first sack of the season with 1:22 left in the third quarter. That spurred him.
"It's ridiculous. I don't know what else to do," Lawson said. "I thought about it. I actually thought about it. I went to the side. That's how guys get hurt. I think that's how William Hayes from Miami (tore his ACL). That's crazy … I actually did (thought about it)."
But the guy who really played with his heart on his sleeve was wide receiver John Ross. In a week he went from the doghouse to well, the house. Last Sunday he was burned in effigy, Twitter style, after he failed to (how shall we say?) extended himself on two balls that were intercepted. With some thinking he'd get benched, Ross flew out of the slot and caught a 39-yard touchdown pass to put the Bengals up, 21-14, early in the second quarter.
But even as he caught the ball he grabbed for his hamstring or groin or something that he says he won't know what until Monday.
He went out and came back in. He did it all day. Early in the second half he dove and extended himself to make a Green-like amazing catch on the sideline for 13 yards. He couldn't marshal his body for the last drive and at that point they threw Alex Erickson and Cody Core into the mix. By then, though, his teammates and coaches got the message. But he says he didn't stay out there to atone for last Sunday's sub-par performance.
"No. You have to let that go," Ross said. "I can't let my head defeat who I am."
It was as if he was speaking for his team now 3-1 after surviving a blocked punt, three sacks, two fourth-quarter penalties on their tackles and Ryan's onslaught.
"I feel like every play was big in the second half," Ross said, "because it led to something bigger."