To submit a question for the next Hobson's Choice, click here. To learn more about "This Day in Bengals History" by Geoff Hobson, go to Bengals.com/Book or visit the Bengals Pro Shop.
Hey Geoff, hope all is well..... couple questions where is Josh Malone? Deep down inside I feel as if this is the same defense that played last year and the year before regardless of the defensive coordinator because in the big games we get no push up front in the d-line... gave Ben too much time... do you think our d-line is overrated ? I think Dalton had a good game, but his wr's left him out to dry... big 3rd down drops and Hart probably played the best game as a Bengal... whats wrong with the wrs? and o-line?
Thanks for responding....Greg C.
GREG: Thanks for asking. Jackie Bradley Jr., has me feeling pretty good. Sunday's stat sheet gives you the answer on Josh Malone. He wasn't very far from me. He had four snaps at wide receiver Sunday and Alex Erickson had 46, so obviously he's got some work to do to convince the coaches.
Wide receivers Tyler Boyd and Cody Core had the third-down drops and A.J. Green dropped two other balls. That won't help Core in his bid to get more snaps. What's wrong with the WRs? I think big-picture wise they're playing pretty well. Even with that drop (and profootballfocus.com says it wasn't a drop), Boyd trails only two Pro Bowlers, DeAndre Hopkins and Antonio Brown, for the most third-down catches in the AFC. PFF has Boyd for no drops. Yeah, Green dropped two, but I don't think there's anything "wrong," with him. They must be doing something right. They are sixth in the scoring.
What's wrong with the O-line? I'd say just going off what happened Sunday, not all that much. Yeah, left tackle Cordy Glenn had a bad holding call. But they allowed just three sacks to the Steelers' top-ten sacks-per-snap pass rush even though the Bengals threw 20 of 24 times on first down and threw it 42 of 58 snaps. That ratio makes it hard to protect. Not only that, running back Joe Mixon had 5.8 yards per his 11 carries. Pretty good effort for the line against that Pittsburgh defense. Both pass and run.
My question is the front defensive line. The week before the Steeler game the defensive line seemed to wake up halfway thru the third quarter and was overpowering all the fourth. This was not the same vs the Steelers, I observed that they double teamed Atkins but still no sacks. Was it a letdown from the previous week or were they out-coached? Steve Guenther, Saint Paris, OH
STEVE: I'd say neither. The Steelers have a much better offensive line than the banged-up Dolphins and Miami didn't have two starters going into the game before they lost its left tackle early in the second half. Also, as Bengals defensive coordinator Teryl Austin noted Monday, the Steelers changed up their looks and went with their package of tight ends more than they have:
"They were more of a 3 wide set (before Sunday)," Austin said. "And I think part of the reason they went to that is because that'll negate some of your pass rush. That's going to keep you with your big people, keep you in your regular sets and keep you out of your substitution, and keep guys like (ends) Carl (Lawson) and Carlos (Dunlap) and those guys from really teeing off."
Carlos Dunlap made a comment after the loss to the Steelers, something to the effect of "Insanity is doing the same thing over and over and expecting a different result...both on & off field" what do you think he was talking about there? Beau Christopher
BEAU: I'm not going to guess. I'm not going to try and read a person's mind. That would not only be speculative, but irresponsible. Besides, when I asked him what were the same things he answered, "Figure it out for yourself." Like you, I still am.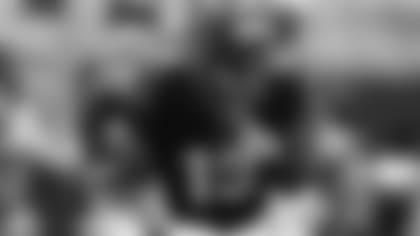 How bad does Redmond have to play before Marvin Lewis and Frank Pollack put in Westerman. Make you a bet. 3 years from now Westerman will be a pro bowl player for another team. Garrett James, San Diego, CA
GARRETT: The coaches think more highly of Redmond's play than you do. After I read your note I talked to a guy that's been in the NFL longer than most players have been alive and he said that Redmond is a guy on the come who is unique when it comes to power and finishing. He believes that while Redmond is going through the inconsistencies typical of a young player, he's also a guy with whom you can win.
Geoff I find it concerning at 6 games in ,the Bengals aren't getting much out of that 3rd or 4th WR spots since Ross went down. Alex Erickson has good hands and can find openings underneath. But he has no TDs. Cody Core has failed to justify his targets. Josh Malone has not been able to develop in his sophomore year. Auden Tate for whatever reason cannot hurdle over Malone on game day. look show me a potential playoff team and I will show you a team that has a legit 3rd WR who can roast a secondary i.e Tyrell Williams of the Chargers or Chris Conley of the Chiefs. It's imperative a WR steps up especially with the injuries at TE. Wayne Milliken, Streetsboro, OH
WAYNE: No doubt about it. That was the question at the beginning of the season. Which wide receivers would step up besides Green? Tyler Boyd has in a big No. 1-A way. Now who is the third? The two guys you mention, Williams and Conley, are 4.3 and 4.4 40 guys. Erickson isn't that kind of weapon. He's basically a slot guy. And a good one. The Bengals have the Williams-Conley burner in John Ross, but he's hurt. Malone can fly, too, but either he can't get open or they don't throw it to him. He's got just four targets in 55 snaps with the most high-profile his tipped pass that led to an interception in Carolina. Core can run 4.4, too, but that dropped third-down pass Sunday was a killer.
Their best match-up guy in the pass game that could fry third corners was tight end Tyler Eifert. But in a healthy Ross and running backs Giovani Bernard and Joe Mixon, they've got some options. That's a big must for the second half of the season. A much more consistent Ross.
Hobson I am 15 years old and I have always had an huge passion for football. I have watched this team suffer for 2 years straight. It brings tears to my eyes to see it. But this year there's a different vibe in the air. My point is we have a great offense, but a struggling defense and its not looking much better even though Vontaze is back. Do you think if Austin can do a better job with our defense we could be undefeated. Jacob Embry. Middletown, OH
JACOB: I hear you. But if you've got that huge sports fan passion, tears are required. You won't win 'em all. Take it from a 50-year Red Sox fan. I've named my tears there have been so many. I've got a Bill Buckner tear, a Bucky Dent tear, an Aaron Boone tear, and John Henry Tears of a Clown for the classless way they ran Terry Francona out of town and not re-signing John Lester. Crying is part of fandom.
I digress. I don't know if they'd be undefeated. As good as the offense has been, they've had mysterious lulls in each game and the A.W.O.L third quarter last Sunday cost them. You're not going to beat the Steelers with 275 yards of offense whether or not you give them 481 yards. But, you're right. They're going nowhere giving up 57 percent of their third downs while giving up 4.6 yards per rush. Maybe the answer is on the offense. Don't try to run so many plays and run the clock instead.
Glad to have you on board. A word of advice from a gray-haired fan. Enjoy the games for what they are. Games. Don't make enjoyment a game.
47 year fan from California. Love your columns. So, with less then 30 seconds left, it is 3rd and 10 for the Steelers and they call holding on Kirkpatrick away from the incomplete pass. That seems a bit ticky tack for the time left in the game and the situation of its about to be 4th and 10. It would be like a referee in an NBA game that is in the final seconds calling a foul at half court in a point game. Then, you don't call offensive pass interference 2 plays later. This is about the fifth time in recent games with the Steelers that all the calls go their way in the closing minutes. I hate to make excuses but this is getting ridicules. Frustrated fan, Ken Dischner, Orange, CA
KEN: Thank you for your kind words. It's a tough one. The hold on A.J. Green's TD last year that puts the game away, they call. Safety Mike Mitchell spearing Green in the head on a potential winning drive that's in the red zone, not called. Steelers assistant coach Joey Porter barging into the Bengals huddle before the last snap of a play-off game, not called. A clear OPI on the winning touchdown with 10 seconds left, not called. I feel you. It makes you wonder.
Still, like Bengals safety Clayton Fejedelem said, "You've got to take it out of the referee's hands." The Bengals had chances in all those games to put it away and didn't. Green and Jeremy Hill have to hold on to the ball. Even on Sunday. You can't give up eight of 14 third downs and not come near even one sack of Ben and then complain you lost on a call. Or non-call.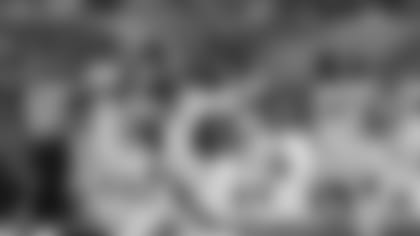 I have two questions and I wonder if it is just me or am I actually noticing something.
Do the Bengals call more time outs early in the half over the last 5-6 years than any team in all of the NFL and if so why? Do the Bengals have one of the worst 2-3 minute drill in all the NFL? This year is better than the last 5-6 but time management and situation awareness still seem to be lacking. If so, why? Mike Baker
MIKE: I'm not sure there's a stat on that first one. Since they've allowed points in the final two minutes of the first half in all but one game this season, it's been a topic of discussion. It's a tough call. Is it a time management issue? Or is it a defensive issue? Do they play them tight enough? Or is it too much prevent? They've done it under two different coordinators because going back to last year it's 15 out of the last 22 first halves they've done it. Amazing because they've got such a good pass rush, one sack usually ends all that. Or maybe it's an offensive issue and goes back to not finishing off drives when they get the ball late in the half. I'm not sure there's one answer.
As a new fan (only been a fan side 2016) I've never experienced the "good" Bengals. But, when I started following this team I started following hard. I've watched games online from previous years, try to never miss a game, read every article I can find etc...
I have to think about the loss to the Steelers. Mixon was doing so well and I've seen people wondering why we didn't feed him the ball more. Do you think this is because he is still sort of fresh off an injury and with the only other RB being Walton as Bernard is out, that Lazor wanted to keep Mixon safe and fresh? Maybe also because he knows the Steelers games are a little more rough than others for the Bengals. I certainly think this is the case and when Bernard is back I expect running the back to pick up some more. MICHAEL
MICHAEL: I'm probably a bad guy to ask because I'm one of those people wondering why they didn't feed the ball more to Mixon. But this I know. It wasn't a health issue or a rough issue. They made Mixon active with the belief he could pound it. You'd never put a running back in there with the idea you couldn't use him full go. Especially when only two are active. If they were going to take it easy on him it would have been last week in his first game back, 22 days off a knee scope. But he came within one touch of his career-high with 25 touches against the Dolphins. I don't know why he didn't get the work last Sunday. I mean, 5.8 yards per bolt is pretty good.
Anyway, always nice to talk to a new fan. Thanks for writing in.
Hey Geoff! Been a while since I wrote in. Like many, many Bengals fans, we are all disappointed in the loss. The Bengals have to get past this and prepare for kc. My question is that given the lack of production of the Linebackers and Vigil injuries, why wont the Bengals sign Buchanon?! I can't be the only one tired of the linebackers not doing well in coverage and it'll bw nice to add another LB with some experience. Thanks and Whodey! Drew Zimmerer, Ashland, KY
ZIM: Good to hear from you again. My sense is Nick Vigil could be back after the bye, meaning he'll only miss two games. By the time a new guy learns the system, what have you got? I just don't see that as an answer. It looks like people already here still getting acclimated to the new system, so I would think the best bet is hanging with what you've got.