Why don't you think we need a RC early in draft? Ross and Tate are no sure bets and Green's situation is murky at best. One could argue outside of LB it's our biggest need. With a rookie QB, he will need lots of help. #Receiver at 33! Harold Mintz, Las Vegas, NV
HAROLD: In a passing league there will always be value with wide receivers. But there will always be a lot of wide receivers available in the draft because colleges throw so much. No. 33? Remember when the Bengals got some darn good running mates for A.J. Green with Mohamed Sanu in round three and Marvin Jones in round five of the same 2012 draft?
So wide receiver is always on the board and will be at No. 33, but the defense also has to be addressed and the last two years have fallen short of the high standard set on that side of the ball in the past decade. So linebacker is on the board, of course, and cornerback and edge rusher. Best player available, but I'm guessing it is defense.
And let's not throw dirt on this receiving corps. Seven-time Pro Bowler A.J. Green should be back and, at the very least, productive, and Tyler Boyd is coming off two straight 1,000-yard seasons. John Ross looked good before he got hurt and Auden Tate (14.4 yards per his 40 catches were better than Jones and Sanu in a season) showed that he had value until injury derailed his season, too. Think about that. Three of their top four receivers were hurt and missed a combined 27 games. No wonder we're talking about receivers in the draft!
But rookie receivers struggle to learn new systems, so unless it's A.J. Green, you're probably getting a guy for 2021. Just the nature of the position. But this is a deep draft for receivers and at the top of the fourth round you're going to have a shot at some big guys that can run, like maybe South Carolina's Bryan Edwards, Collin Johnson of Texas or maybe Notre Dame's Chase Claypool.
So I'm thinking defense in round two. Maybe a corner (William Jackson is heading into his contact year, Dre Kirkpatrick is 30, Darqueze Dennard is a free agent) or a pass rusher to take heat off soon-to-be 31-year-old Carlos Dunlap and soon 32-year-old Geno Atkins. Or that backer.
Mark me down for #Defense at 33!
Lifetime Bengals fan here, thru thick and thin, and in my brief 25 years been more thick than anything. But despite that I have seen this teams ability to win and do it consistently.
My question is from a front office standpoint what would be a better decision. Signing a FA QB; which in my mind the only one worth it is Teddy, and taking Young 1st overall or trading the 1st pick for a bevy of picks. Established QBs will always be available. Not to mention we could take a QB later rounds like Jake Fromm or Justin Fields. Austen Craun, Sidney, OH
AUSTEN: I have to disagree with the premise. "Established QBs will always be available." You'd get some disagreement in places like Jacksonville, Washington, Chicago and Miami. Maybe Indy, too. The Colts do well when it is the No. 1 pick in the draft.
The Bengals are one of the few teams in the past 17 years or so that have had an "established" QB. Their last two high draft pick quarterbacks went to multiple Pro Bowls. So I think the bar has to be higher than most of those free-agent guys and if you're thinking solid, established guy, then just stick with Andy.
It all comes down to what the Bengals think of the quarterbacks in the draft. If they think they're difference-makers that can take them all the way. I mean, if that's Joe Burrow or Justin Herbert or whoever, that guy may not be there at No. 5 if you want to trade for Miami's first-rounders. And taking lower-rated QBs doesn't improve your lot.
If they don't think there's a game-changer there, then I'd imagine they'd keep Dalton and trade out. He's your established guy. They don't want to force it, obviously. But they're also probably looking at this like they don't want to get anywhere near the first pick for about two more decades and that this is about the only way you get one of these franchise QBs. So I don't see them giving the pick away, either.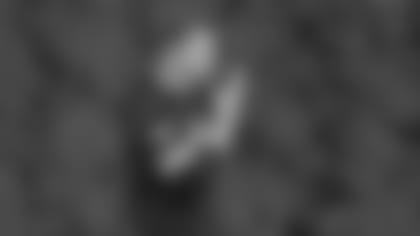 Do you think coach zack Taylor is a long-term fix for the organization? Do you think the lack of success goes deeper than just head coaching duties? Lamar Jeter, Louisville, KY
LAMAR: I'm not sure there is anything long term in the NFL any more, outside Bill Belichick and Tom Brady. But I also think Taylor showed that he's up to the job during a very difficult season he kept together a locker room that could have defected very quickly.
The Bengals trusted Marvin Lewis for 16 years, and while the fans wanted more, I think the club sees a lot of positives with Zac Taylor to believe he'll have a long run, too. Taylor faced tough challenges in his first year that even a long-time head coach would have trouble mastering. Yet the Bengals soldiered on. Just look up the road and how the Browns folded in the last month or the travails of teams like the Cowboys and Jaguars imploding from pressures inside and out. To play as hard as they did at 0-10 tells you something about not only Taylor but the kind of guys they have in the room.
There's a lot of reasons you go 2-14. Not having your best player, your best left tackle and eight different starting offensive line combinations has to be near the top of the list. And, sure, they need to get better players in certain spots. Just check out my wants at No. 33.
People wanted change last season and they got it with the biggest coaching overhaul in the history of the franchise. The down side is that meant Dalton had his fourth different offensive coordinator in five seasons and second-year players like Sam Hubbard had their third different defensive coordinator.
The impact of that much change was underestimated and I count myself in that. I also think Taylor needed time to get settled. Here's a 36-year-old guy who had never been a head coach, and he'd be the first to tell you he learned plenty early on.
And the way he changed his play-calling and structure of the run game over the second half showed he's got an ability to adapt and adjust, a must for any NFL head coach over the long haul. Look, he was faced with some of the same obstacles that playoff coaches such as the Chargers' Anthony Lynn and the Falcons' Dan Quinn faced during shocking losing seasons last year. I think Taylor proved in the last month he can win here. The continuity in the coaching staff gives him the chance to make that last month the first month.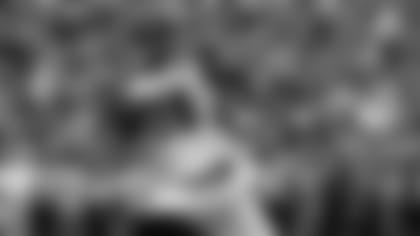 1) What happened in the second half of the year to drive such a huge improvement in the running game?
2) I am a huge AJ Green fan, but am pretty disappointed about this year. What's your take on everything that happened this year with him? Scott Ransenberg, Menlo Park, CA
SCOTT: The running game improved for two major reasons. After running mostly zone plays the first half of the season, they mixed it up with more power and pulling ("pinch and pull," as Bengals radio analyst Dave Lapham called it) and made a concerted effort to get running back Joe Mixon on the perimeter with a pitch to take advantage of his vision and speed.
But the biggest thing is they simply gave the ball to Mixon. When they landed in London for the eighth game, Browns running back Nick Chubb had 50 more carries than him and Mixon had one more carry than Ravens quarterback Lamar Jackson. They saw that wasn't right and Mixon ended up having the most carries in the NFL over the last nine games. Handing it off more to get the most out of their best player was the major ingredient to turning it around.
I'm a big A.J. Green fan, too. And I'm an even bigger one after this season. I just can't imagine the frustration that has gnawed at him these last six months. To not be able to do what you're supposed do for the last year and a half must be devastating. If they told me I couldn't write from November, 2018-May, 2020, I would have lost my mind. How about any of us and our vocations?
He has comported himself a hell of a lot better than most, I bet. Better than I could have, for sure. He's always remained a class guy and he did this year sticking with his team, making the trips, being there on the sidelines and in practice, always offering an encouraging word. And, yes, he would, from time to time, patiently and politely stand in front of his locker facing the media and answering everything asked of him.
I can't think of a guy that handled it any better and I can't think of a better guy to be the face of your franchise. If they draft Joe Burrow, he'll be the heartbeat of the franchise, but Green is the face.
During some of those later sessions in front of his locker, Green was honest in a very difficult situation. Here you've got a flagship franchise player unable to play for the last year and a half with two different foot injuries and he'll be a 32-year-old wide receiver the next time he runs a route for real. How much for how long at what skill? If there's a cut-and-dried answer there, let me know. Unfortunately for both sides, the scenario is fraught with gray.
I think some people objected to Green saying he wouldn't report to any OTAs or to training camp on time if he's tagged and doesn't have a long-term deal, believing Green owes the Bengals something for paying him while he's missed 29 games since he signed his last deal.
I don't buy that. Green and the Bengals have had a productive, two-way relationship and there's no reason to think it won't continue.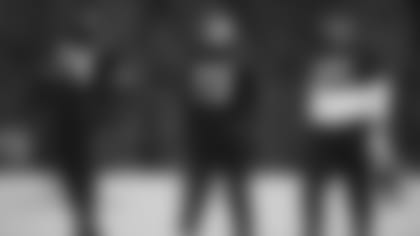 Happy 2020 and the first pick. My question is why can't we pick O linemen? In the last 5 drafts we have 3 first rounders and 2 second rounders. 2 are no longer with the team and none of them are starters? Free Agency hasn't worked either. Lou Petrofes, Jupiter, FL
LOU: Thank you and same to you. Yeah, it hasn't been pretty there, but, to be fair, Jonah Williams is going to be their Opening Day left tackle. He didn't start this year because he was hurt and didn't practice until December.
But it hasn't gone as planned, has it? I think some of the problem is that with three offensive line coaches in each of the last three seasons, some guys have been trying to fit into schemes of coaches that didn't draft them. With Jim Turner heading into his second year, there's a belief there'll be less flux and more production. And if you want a high point, watch the offensive line in the season finale with young guys who are ascending. Pretty encouraging in an area you need encouragement.  
I was wondering if you think Joe Burrow will be worth it? Trading the first pick to Miami for 5,18 and 27 sounds good to me!
Thoughts? Jess Teasdale, Denver, CO
JESS: Honestly, I don't know much about Burrow beyond his Heisman Trophy speech and eye-popping numbers. If all that holds true, I'd say absolutely he's worth it. On and off the field.
The problem with a trade to Miami is I'm not sure Herbert lasts to five even though Washington, the Lions and Giants have QBs and would be picking in front of the Bengals. To me it's such a big move, you have to make sure no one gets the guy you want.
But, it's interesting if they knew they'd get Herbert. That is, if you thought Burrow and Herbert were close enough to make that move because while having the 18th and 27th picks would be nice, they are also really second-rounders.
And, if you did get Herbert at No. 5, you know I wouldn't be picking offense at 18 and 27 again. I'd probably go LSU cornerback Kristian Fulton at No. 18 and Tennessee linebacker Kenneth Murray at No. 27.
Any chance we try to trade down? Best scenario to me. We can still pick a QB. Unless they are dead convinced burrow is going to be a top 5 QB. I'm guessing his draft stock declines because it's so high right now. Questions will arise. Matt Windle, Springfield, OH
MATT: Always a shot to trade down. And, you're right, his stock will look like the downtown Cincinnati Ferris Wheel between now and April 23. But that will be on the outside. I think internally the Bengals will have a pretty hard and fast view of him once they go through the scouting process, particularly if their coaches spend the week of the Senior Bowl with him.