To submit a question for the next Hobson's Choice, click here. To learn more about "This Day in Bengals History" by Geoff Hobson, go to Bengals.com/Book or visit the Bengals Pro Shop.
Hey Hobs, Interesting times for Bengaldom. If one of the top three QB's falls to #11 I'm leaning toward we should take him. For a couple of reasons, I am hoping we won't get another pick in the top half of the draft for a long time and although the Bengals staff raves about Dalton most pundits feel he is a good QB but not a difference maker, so grooming someone behind Dalton for a year or two that has the potential to be a top tier QB makes sense to me. What are your thoughts and reasoning? Lou Petrofes, Jupiter, FL
LOU: Good to hear from you again. I know what the pundits think of Dalton. And I don't get it. At No. 11, can you guarantee me a guy with an 88.8 career passer rating, five straight playoff berths, two division titles and a .560 winning percentage? I don't think you can in this draft. Or any draft. Just look at the last week and the changes in career for Blake Bortles and Ryan Tannehill, two first-round QBs that are now on the treadmill that most first-round QBs find themselves. And as ProFootballTalk.com noted Tuesday, Derek Carr is the only quarterback from the 2014 draft still in place.
I also know what Zac Taylor thinks of Dalton and he must think Dalton is good enough to get his coaching career going without starting from scratch with a rookie quarterback. My sense is the Bengals feel that if Dalton gets the same kind of coaching and scheme Jared Goff had in Los Angeles, Dalton can be pretty close to top tier without having to start over.
Me? I think if you give running back Joe Mixon 275 carries in a play-action scheme, Dalton's career passer rating jumps to triple digits in 2019. When he rang 106.2 in 2015, the Bengals went 12-4 and except for Tyler Boyd playing the role of Marvin Jones and Mohamed Sanu and Mixon for Jeremy Hill, the big guys like A.J. Green and Tyler Eifert are still here.
I know what the pundits think. I also know what Eifert said about Dalton on Monday: "When he gets time and we're all on the same page, he's one of the best there is in the league."
It's always exciting when I see a new Hobson's Choice. I've been a Bengals fan since about 2004 when I began really getting into football. Every analyst out there seems to be against nearly all the moves that we've made this offseason, but it seems like those same people are forgetting that we started last season as the top team in the North before injuries started taking their toll. I feel like they are letting how last season ended overshadow the talent that is still on the roster.
Now I will not claim to know how the team will react to learning a brand new offense and defense, but based strictly on how I perceive the overall talent on the roster I could easily see finishing 9-7 or in a near perfect scenario 12-4. While I understand this isn't much of a true question, I am curious as to what you think about the moves made thus far and what you think are the chances that Coach Taylor can get us back to the playoffs in year 1. Am I letting my fandom overshadow true reason? As always thank you for your time and I look forward to this upcoming season. Joseph Evans, Surrey, ND
JOSEPH: Thank you for reading and firing off a question. You're are certainly in your lane. That's one of the prerequisites of fandom. There is no true reason allowed.
I'm with you when you say the analysts forget this same team was 73 seconds away from being 5-1 with a win over Pittsburgh. At that point it may have become 2009 with 10-6 quite doable, but it wouldn't have because the defense crumbled and Dalton and Green went down. We know they're not leading the free-agent parade, but, yeah, I agree, the cupboard is far from bare. I like the moves because they keep things relatively in place before the draft and the mega deals to keep Green and others, leading off with Boyd and William Jackson. But it does underscore how important the draft is for a draft-and-develop club. They're still paying four years later on the offensive line with swings and misses at the top of the 2015 draft.
I like what Taylor brings to the grease board. I've been kidding the other people on the Bengals beat. I've been walking around bellowing, "Scheme It Up." In fact, that's what my 2019 training camp T-shirt would say. "Scheme It Up." There's just too much talent here on the offensive side of the ball to scrounge for points. Are you kidding me? A 4,000-yard passer, two 1,000-yard receivers, a 1,000-yard back? And Giovani Bernard and Tyler Eifert thrown in for fun? Taylor (and offensive coordinator Brian Callahan from his days in Denver) has been on the ground floor of a productive, winning scheme and if he can get anything close to what the Rams have done in the last two years, let's go.
First off I have got to say I love the work you do keeping Bengal Nation informed.
My question to you is with how bad the defense has played the last two or three years, do you really think this current staff can turn it around without wholesale changes in personnel?
It seems that no matter the down or the distance they couldn't stop even the weakest offenses in just about any situation. Bengal Bob
BENGAL BOB: Thank you very much for your kind words. Yeah, the defense really struggled last season. That's the year it really hurt them, although '17 wasn't pretty but that's because they were really dinged. Injuries were a problem last year, too, but it was also a clear they had trouble adjusting to a new scheme.
I think this staff can get them back on track. And this is no shot at former defensive coordinator Teryl Austin. Not one coach or player can be blamed for a No. 32 ranking. But this group doesn't have last-in-the-league talent. What they need now is confidence, confidence in the scheme, and new defensive coordinator Lou Anarumo's background strikes me as one that is going to bring a solid, simple playbook designed to instill that confidence.
You only have to look as far Anarumo's senior assistant, Mark Duffner. They come from similar NFL backgrounds as position coaches where no-frills, fundamentals and accountability rule the day. That's how Duffner steered the Bengals' 2001 defense to a No. 9 ranking, the Bengals' only top 10 defense in the 20 years between the 1990 AFC Central title and the arrival of Mike Zimmer. That's all these guys need. Confidence and Anarumo and Duffner are positive, uplifting guys.
This is a sad day today. I lost my confidence in my Cincinnati Bengals. Everybody talks bad about Andy Dalton. Marvin Lewis and Mike Brown and I defended every time but today when the Bengals cut Burfict today made me feel like the Bengals are not trying to win and I see what Marvin Lewis was going through with management spending. I'm a 33 year old so all I know is Bengals losing I'm still a fan Burfict was the best since Odell Thurman that came with an attitude and was not getting pushed back on the field. Today we lose a player that gave the Bengals their attitude that show the Bengals how to play and gave 100% every time he was on the field. Reports kept stating Burfict is like a coach on the field he knows how to read a play and dissected knows the play before it comes.
Knowing that we're getting a younger linebacker core through draft you're not going to keep him to mentor. It's not like we're going to sign us a veteran All Star linebacker, but we give up our best linebacker with none currently on the roster that played a full season. There's a difference when he's on the field playing we win, but instead we keep players like Andy Dalton that's on the field and we're losing to teams that have spent or going to get better players in the playoffs.
Watch how fast a team picks him up and he flourished in the NFL or stay and become a Baltimore Ravens and be hell to play every Sunday twice in the season. Yes he did stuff on the field got suspended but that's a better reason for a cheaper All-Star and that's the only way I see the Cincinnati Bengals obtaining one on linebacker core. I'm 33 years old he's the best linebacker since Odell that I've seen in thought of a superstar status so why would you think that thru development or draft or re-signing that we were going to get another one I want to pick another favorite team the Bengals is all I know who dey bengal nation Keon Harris, Cincinnati, OH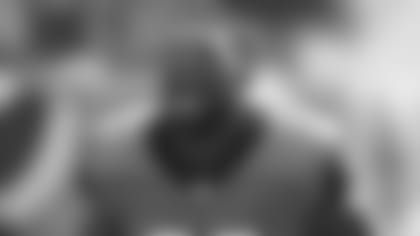 KEON: It was tough to see Tez go, no question. My thoughts were pretty much, what could have been? I was thinking about a phone interview I did with him at the gate just before I grabbed a flight to the Super Bowl five years ago. He was calling me from the Pro Bowl in Hawaii and I remember thinking, 'Well, we'll be doing this for the next seven years or so.' And there I was writing about his release five years later.
It was a tough day and you know who probably had the toughest day besides Tez? Bengals president Mike Brown. No matter how bad his scrapes were with the league office, no matter how nasty the headlines got, Brown stood by Burfict all the way. Yes, Marvin Lewis was his guy. Marvin gave him his shot, but Mike paid him. Not only once. But twice. And the second time around Burfict made about half of the $33 million deal despite missing 22 of the 48 games in between deals. He signed that second contact right before the 2017 season, 10 days after he was suspended for violating the player safety rules. Talk about support. No one is more loyal to his players and coaches in this league than Mike Brown. And Tez will be the first guy to tell you that.
The same reasons Mike likes him are the same reasons you like him. He's such a unique player. It's like he's got a camera in his head leading him to the play. And he never backs down for his team. He's the guy you always wanted the Bengals to have. How the fans loved him when he picked it off with 1:32 left and danced with them into the Bengals runway at Paul Brown Stadium.
But, in the end, there were just too many suspensions and fines and injuries. Pete Brown, the late great Bengals exec, always would say the best ability is reliability and from 2014 you just never knew how many games Tez was going to play. They do have a linebacker that's played a full season and that's Preston Brown, who played every game for four years in Buffalo before getting banged up last year. But would the new kid have a mentor out there? Tez has played 43 games in the five years since his Pro Bowl.
I think you'll find many in Bengaldom wishing Tez well. There were times it was great, but now it's just time. Tough day, but a New Dey, as they say.
The 2019 draft seems to offer many opportunities early for the Bengals to acquire high quality players at positions of need, but the five sixth round picks have me intrigued. Who are some of the notable sixth round choices of the past, and what would you do with the sixth round picks...use them all to get players or use them to try and move up? Alton Huff, Salyersville, KY
ALTON: Just Bengals? Or NFL? The sixth round is always going to belong to Tom Brady, but there are four other pretty good ones also out there currently in Antonio Brown, Delanie Walker, Jason McCourty and Jason Kelce.
As for the Bengals the greatest sixth-rounder is no question should-be-Hall-of-Famer Ken Riley in 1969 out of Florida A&M, the club's-all-time leader in games played (207) and interceptions (65). Grambling running back Essex Johnson (1968), Lehigh wide receiver Steve Kreider (1979), and Tennessee State running back Larry Kinnebrew (1983) were nice gets. Purdue tackle Ryan Grigson (1995) became an NFL GM and Florida free safety Marquand Manuel (2002) became an NFL defensive coordinator.
In the Marvin Era, you'd have to go with Nebraska running back Rex Burkhead (2013), now a Super Bowl hero in New England. But Abilene Christian running back Bernard Scott (2009) helped the AFC North sweep as a rookie with a kick return TD in Pittsburgh. Give the guys from 2017 some time, Oklahoma linebacker Jordan Evans and Houston safety Brandon Wilson.
Your point is made. You can get some guys. But five? If you could go up and get another linebacker in the fifth, why not?
Do you think the Bengals did enough to improve their defense or is it dependent on the draft Michael Hanson, Cincinnati, OH
MICHAEL: Re-signing middle linebacker Preston Brown is a good move for his experience and leadership and signing the Giants' B.W. Webb to play the slot looks like a good fit in what defense they're going to run. I'd like to see them get a veteran backer in here via free agency and maybe a back-up pass rusher. I'm going to trust them on the fifth-round cornerbacks from last year and that slot man Darius Phillips and outside corner Davontae Harris are solid enough to contribute. I don't think we've seen enough from either to make a judgement. And, frankly, the defense struggled so much last year I think it's almost unfair to judge anybody off how they played.
The draft is always huge with this team. The Bengals have made no bones about being a draft-and-develop team and their starting WILL linebacker to replace Vontaze Burfict is probably coming out of this draft. And maybe a nickel guy that plays a lot. But, let's face it, the fate of this defense depends primarily with how well the pass rushers play, led by Geno Atkins and Carlos Dunlap, how well the outside corners play in William Jackson and Dre Kirkpatrick and how well new defensive coordinator Lou Anarumo can get all 11 lined up. That's the biggest thing. Get these guys lined up in a stance before the snap instead of pointing at each other.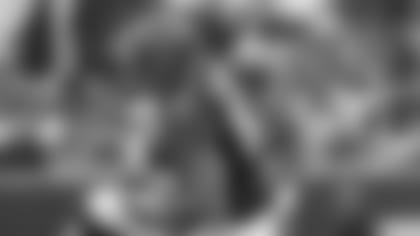 I know a lot of Tyler Eifert injuries have been freak but what r your thoughts on him switching positions to wide receiver? Might limit some contact in hopes of keeping him healthy all season long. Kevin Schaefer
KEVIN: Interesting question. A big part of tight end Tyler Eifert's skill set involves his ability to block and how that makes the defense respond to him at tight end. That's where you get those favorable matchups that you wouldn't get if he was at receiver. But your point is well made. Don't get him beat-up blocking. I would imagine the coaches are going to put him on a pitch count while keeping the integrity of the position. You could imagine a specialty package just for Eifert rather than building a big part of the offense around him. Put him out there on third down and in the red zone, or else he's wearing a ball cap right? Protect him at about 25 snaps a game.
The interesting thing to me is how Taylor responds to Eifert, never mind defenses. The Rams used primarily one tight-end sets and ran the ball a lot out of it. The Bengals made a big effort to re-sign C.J. Uzomah, a more traditional tight end that blocks as well as catches, so maybe we'll see both one- and two-tight end sets. That will be a non-Rams look.
Seeing as to how they signed John Miller ostensibly for right guard and Bobby Hart (I was not one of those who condemned the move, BTW) ostensibly for right tackle, where does that leave Hopkins, Redmond and Westerman? Hopkins can play center which would throw Price to guard but which guard? Could either of the former three move out to right tackle? And how about Rod Taylor? Could he project to tackle? Maybe the plan is to move Boling to tackle? Not an all-star line but one I think may be good enough. Your thoughts? John Dahlgren, Clinton, MI
JOHN: Billy Price is going nowhere. He's their center. Hopkins is the ultimate first man coming off the bench. He can play all five spots and last year started games at center and both guard. He started a pre-season finale at left tackle a few years ago and can play right tackle, but that would only be in a pinch. Right guard Alex Redmond has a tackle frame, but that doesn't seem to be in the cards for him or other guards Christian Westerman and Rod Taylor. Taylor played tackle at Ole Miss, but they're not sure he's rangy enough to do it in the pros. Clint Boling is staying at left guard.
You're right, they need tackles. But they're not here yet. I would think between veteran and college free agency and the draft they'll get three or four.
Looking forward to your next article. You keep us informed even when there isn't any games on.
As a fan since 79. I have watched the Bengals ebb and flow over the years. We came close a couple times in the 80s. The 90s we're a bust. Then the Marv era. To us fans it seems as though the Bengals organization doesn't want to win.
With the debacle of the DC and other coaches that didn't want to come to Cincinnati. No big FA signings to help fix the many holes. Hart was signed to a contract they could have used the money to fill a hole. I get the RT and Eifert signing. Why no moves to get a LB or RT? Or maybe even a safety. Williams had his best year at safety but his play in the passing game was questionable. It seemed on some plays he just flat out couldn't cover. I think with a better safety to back up Bates we could be more dynamic back there. What can Mike Brown and Co do to make us fans feel like he wants to win now? Also do you see the Bengals taking Devin White if he's sitting there when they pick? As always looking forward to reading your articles. Dave Roberts, Mansfield, OH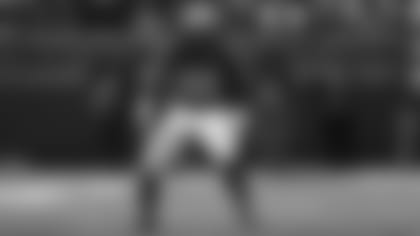 DAVE: Thank you for checking in and the very nice note. I must admit I'm a bit flummoxed by your observation the Bengals don't want to win. Last year they hired a raft of expensive veteran assistant coaches, didn't pull a trade for Vontaze Burfict so they could keep their best players, traded for a left tackle, and finished in the top 10 in spending. Then when it didn't work Mike promptly blew it up, so they're basically paying two coaching staffs, they just hired their biggest coach staff in history and they're letting Zac Taylor add everything from quality control coaches to new office space. I'm not sure what Mike has to do to show people he wants to win. People wanted him to flush it out and he has. They want him to spend money, he has.
Yeah, I know, they want him to drop a big number in free agency. But as a pair of estimable NFL reporters showed over the weekend, Peter King and John Clayton concluded in the years since 2016 there have been, by far, more bad deals than good ones done in the first few days and that the gold standard teams like New England and Pittsburgh almost never get involved in it.
The Bengals are going to make the moves you're talking about in the next few weeks before the draft, in the draft and probably after the draft. But at a reasonable price with a guy not that much different than the guy that got all the money. I mean, does giving safety Earl Thomas $55 million really put them over the top? One guy? Probably not. But it puts them in a hole if they want to retain A.J. Green, Tyler Boyd and William Jackson.
Thanks for the letter. My take away from it is you can't match a team's approach in free agency with its desire to win. There are teams with better records than the Bengals in the last three years staying away from it, too.
And, oh yeah, if LSU linebacker Devin White was there at No. 11, that would be great, no question. But they've got a better chance at getting Zachary Taylor. The 12th president, not the coach. I don't see White getting out of the top five.
What are your thoughts on the Bengals signing Blake Bortles to back up Dalton. As a Bengals fan living in Jacksonville and having a daughter graduate from UCF I am familiar with his ability. He really did not have a lot to work with in Jacksonville. He played fairly well with a healthy offensive line, but dropped off as his lineman got hurt. With our receivers and running backs he would surprise. What are your thoughts? William Hoopes, Orange Park, FL
WILLIAM: Sorry I'm just getting to this after Bortles signed with the Rams. I find the lack of the Bengals' involvement in the back-up quarterback market fascinating. In Taylor you've got a guy that's been scouting college quarterbacks for the NFL in every draft since 2012, except 2016. He's seen all these guys out there, including a guy he coached for four years in Miami in Ryan Tannehill. And Callahan had AJ McCarron in Oakland and Brock Osweiler in Denver. And there has been no word of any interest in anybody. They must be hard to please.
Hi Geoff, this may be more of a statement than a question. I have been a Bengal fan since 1968 and there have been numerous outstanding players on the club. There have been very few that have truly intimidated the opposition physically. The ones that come to mind are Bill Berger, Coy Bacon, Pete Johnson, James Brooks, David Fulcher and Tez. Burfict has played his heart out for us and but for the "fumble " in 2015 his on the field leadership might have changed the course of our history. Don't you think he deserves an opportunity to prove to our new coaches that he still has it? Samuel Turner, Leawood, KS
SAMUEL: Love your list and thank you for firing it in. You've seen more guys than I have and I'm wondering where you would put linebackers Jim LeClair and Reggie Williams in there. Those guys belted you. And nose tackle Tim Krumrie's intensity and hitting put foes back on their heels. Can you do groups? I'd go with the Bengals offensive line of the late '80s. I think left tackle Anthony Munoz and right guard Max Montoya deserve a spot for themselves in the intimidation sphere. Former Bills Pro Bowl nose tackle Fred Smerlas, who'd be on the list himself, speaks of Montoya in reverent tones.
You make the case for Tez eloquently. As I wrote on Monday, one of the great what-ifs of the Green-Dalton Era. Not only the injuries, but what if he didn't have to go back out on the field after the pick and be confronted with Antonio Brown over the middle as he tried to make another great play to end it? As much as Tez did for this club, I think the new coaches' right to shape their roster and culture the way they see fit deserves to carry the day.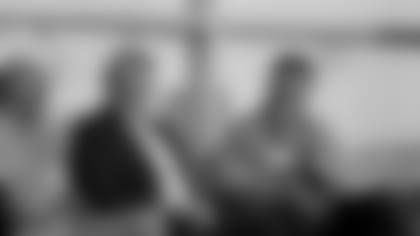 Do you see the team going after Devin Bush if White is gone at 11th. I honestly think bush will have a better career! So if White and Bush are there at 11, I'd pick Bush. What's your thoughts? Schemauri Henry
SCHEMAURI: I'd have to think about White. But Bush? Not if I can get a defensive lineman that's going to play 65 percent of the snaps. That's more of an impact than the draft's second-rated backer playing 95 percent.
Hey again, hope you're enjoying the start of the new league year. Hate to ask this, Any chance the bengals consider trading AJ Green? Love the guy and he is one of my all time favorite bengals (James Brooks is #1) He has one year remaining on his deal. He will want 15-20 mill a year extension. I don't see the bengals giving green and Tyler Boyd 10+ mill a year deals. If we can get quality picks and a player, why not? Maan Aboulhosn, Titusville, FL
MAAN: Good to hear from you again. Absolutely not. No way. You can't give away your best player if you want to win it all. Heck, Mike didn't want to trade Tez. He turned down two first-rounders for Chad. So no way he trades Green. No one loves his players more than Mike Brown and I think A.J. is in that rarified air where everyone knows he belongs on just one team for his whole career, including his owner. They'll pay both Green and Boyd like they did Geno Atkins and Carlos Dunlap before last year's opener.
The 2019 season is now over. Paying $1 to Hart is too much!!!! No new players via free agency and no trades equals another losing season. You can't sugar quote this! Another blunder by your employer! Bill Bird, Cincinnati, OH
BILL: Your note reminds me of The Boston Herald back page headline the morning after Alan Trammell went into the net off Lee Arthur Smith in the ninth to lift the Tigers over the Red Sox in the '88 opener: "Wait 'til Next Year." The Bosox ended up winning the '88 East Division so watch out for early calls.
Since my employer did what bosses are supposed to do and took the counsel of his subordinates (i.e. his coaches), he signed Hart. So let's see how he does with coaches that wanted him and have a plan for him on a deal that was more than a buck, but less than the 34 million guaranteed the 49ers gave Trent Brown to play tackle and the $30 million guaranteed the Broncos gave Ja'Wuan James to play tackle. Two guys with PFF grades not much higher than Hart's. Recent history says those deals have a better chance of being blunders than the one Hart signed.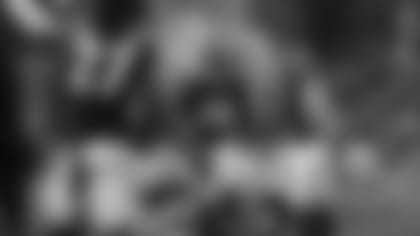 I imagine writing for the Bengals can't be easy at the moment with highly unpopular signings from a disgruntled fan base. How in the world can we justify signing a Bobby Hart to that much money? I highly doubt he was that sought after after 10 penalties and 10 sacks ranking as one of the worst tackles in all of football last year...
That tells us fans that the franchise still has no clue how to spend money and bring in talent. It seems like we are just handing the starting right tackle job to him. Usually after a losing season, teams realize that the current roster wasn't really working out...so we bring them all back and give them raises?
I know it's still early in free agency but, it's not a great start. We might miss out on Eifert or premium talent at other huge holes (cover linebackers) because we threw too much money at a backup tackle and a role player (run stuffer) linebacker.
Are there any plans to sign an actual difference maker free agent? Or are we still operating the same as we did under Lewis? Is there any reason for fans to think they're going to change their approach to bring winning football back? Jacob Knapp, Virginia Beach, VA
JACOB: You can board up when you know a hurricane is coming and I knew it was coming. It happens every first three days of the NFL New Year. Always the same script. Just change the names and the dollars. They don't make a big deal. They lose a guy or two. They sign one or two of their own guys. Meanwhile about 20 teams make huge deals and they get ripped as if they cut the roster in half. And that just doesn't happen in Cincinnati. It happens all over the league.
Sorry I'm just getting to this. It looks like you sent this at the apex of the angst: Post-Hart and Pre-Eifert. Here's where you lose me. You ask me if we're still operating like we did under Marvin. I should hope so. This approach of not signing a difference-maker in free agency has pretty much been in place since the difference-maker deals for Antwan Odom (2008) and Antonio Bryant (2010) blew up in injury and Duke Tobin began running the draft. So using this current model starting in 2011 they went to five straight playoffs and won two division titles in a five-year span.
They did pick up free agents along the way that made a difference, such as cornerbacks Adam Jones and Terence Newman, linebacker James Harrison and wide receiver Brandon LaFell. But those were deals done well past that first week of big money. The only deal close, I think, was for running back BenJarvus Green-Ellis in 2012. And they have done huge, difference-maker deals in free agency. But they were done to keep their best players.
You're looking for a premium linebacker? Not now. Not in free agency. They're taken. You would have paid a premium price but not for a premium player. They'll get a veteran cover backer eventually, but why drop big money on a position where you know you're going to draft two guys? You saw the Brown and Hart deals didn't cost them Eifert. They paid them right. And, you're right. You're looking to get better. But you're not looking to get worse, either and that can happen real quickly if all of sudden you have to get a right tackle. The big thing the Hart deal does is open up the draft a little bit for them.
Rip Hart all you want. But the coaches don't view his tape like the web sites view it. If they had, he wouldn't be here is my take on it.
I guess my thing is when they're healthy, you don't hear the pundits talking about their lack of talent. That's one thing that has been pretty constant since 2011. For the most part their roster is seen as not being void of talent. No question it's not what it was in 2015 because of their needs on the offensive line and at linebacker. But talent is here.
Should they have opened the vault for a pass rusher? I turn to Peter The Great King and his analysis with the help of overthecap.com:
"Of the 197 lengthy (three years or more) free-agent contracts signed in (2015 and 2016), 121 of the players never made it to the third years of their deals. That's 61.4 percent of big free-agents, gone after one or two years. The clear majority of free-agent contracts beyond two years: window-dressing."