Hi Hobs, Anderson looked good vs the Giants. How much of a role do you see him playing in the Bengals offense this year?
Uzomah looked pretty impressive last night. Do you see him having a good year with a healthy Eifert and rookie Sample? David Roberts, Mansfield, OH
DAVID: Rodney Anderson sure did look the part last Thursday against the Giants, didn't he? With fellow rookie running back Trayveon Williams (foot) missing the first game or two, Anderson is going to be active and be asked to contribute on special teams.
As long as Joe Mixon and Giovani Bernard are healthy, that's going to be his role. Especially early in the season. Remember, he didn't have his first NFL practice until two weeks ago. As the season goes on, we'll see who is the No. 3 back, a role that's not going to net many scrimmage snaps. Anderson would certainly be the leader in the clubhouse, given his bell-cow size at 6-0, 224 pounds.
That said, head coach Zac Taylor has shown no qualms going to the kids with the first team (i.e., rookies Damion Willis, Michael Jordan, Drew Sample), so if they ever need a spark, who knows? The days of a guy like Mixon sitting behind Jeremy Hill are gone, but Mixon is a hell of a talent himself and if anyone knows that it is Anderson because he's already sat behind Mixon in college.
Uzomah is the guy that can do a little bit of everything. Eifert is a Pro Bowl receiving threat. At this stage in his career, Sample is known more as a blocker than receiver. Uzomah gives you a jolt of both. It's a strong group and is coached by a guy that Taylor has been really impressed with in James Casey.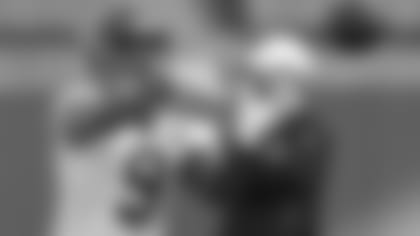 Is special teams play that much more important than receiver play? There is no reason should keep Cody Core and let Damion Willis go . We've never seen these kind of performances out of Core even in the preseason. Willis cut = upset fans! Schemauri Henry, Greenville, S.C.
SCHEMAURI: Well, the fans will be very happy then because the question isn't going to be if undrafted rookie Damion Willis makes the team, it's what number are they going to give him for Opening Day or will he keep No. 9?
But, yeah, if you're talking about receivers four through seven on the depth chart, special teams is just as important because that's what they're going to be doing most of the time. So four-year vet Cody Core is extremely important as a core (pardon the pun), experienced player in the kicking game. Plus, Core hasn't been as spectacular as Willis, but he's been solid as a receiver with a third-down conversion in all three games.
If you don't think teams are that important, you haven't been watching this preseason. They lost the first game to two botched punts and the third game to a punt return and put the second game out of reach with a punt return of their own.
You have to have to keep both Willis and Core. The question, it seems to me, is the seventh guy Josh Malone or Auden Tate? Tate has played well against first-teamers and Malone is faster. It looks like Tate's knee injury against the Giants isn't serious.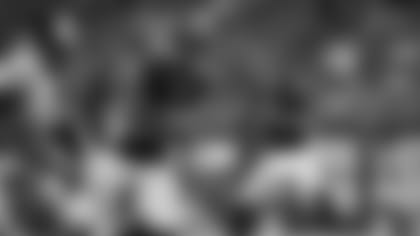 Geoff; What's the odds of Dolegala making the team? I'm so impressed with this kid. I know he has not had the reps that the other three QB's have gotten and to see him play the way he has just blows my mind. I want to see more of this kid! Keith Jones, Tipp City, OH
KEITH: Let's see what he does in Thursday's pre-season finale. Yes, I agree. Would love to see more. Despite a lack of practice snaps, anytime undrafted rookie quarterback Jake Dolegala practices or plays, he shines with a big arm and a physical presence in the pocket.
In the Green-Dalton era, they've traditionally kept just two quarterbacks. With unlucky Jeff Driskel fighting a hamstring, it looks like he's unable to show his versatility at other spots. It would figure they'd send Dolegala to the practice squad to get seasoning with Andy Dalton and Ryan Finley as the two active guys.
But let me ask you this. If Dolegala unleashes that big arm again when he plays the second half against the Colts, would he go through waivers unclaimed? We're not talking about a backup safety or undrafted guard, here. It's the most important position in the league and there aren't 32 of them.
Hi Geoff, Writing from Houston Tx, Can't wait for more Hobson's Choice. My question: who do we keep? Seems every position except linebacker has more people showing they deserve to be there than spots available. Where do we find space? David Li-Kroeger, Houston, TX
DAVID: Thank you for patience and for dropping a line. It's a pretty broad question, but I would think they'll claim two or three guys on waivers to shore up some spots. There are ten places on the practice squad, but a player has to clear waivers first. A guy like cornerback Darqueze Dennard (knee) looks to be headed to the physically unable to perform list (PUP), where he's not on the active roster and can't practice for six weeks.
One man's opinion of guys they must keep: wide receivers Damion Willis and Cody Core and defensive linemen Renell Wren and Andrew Brown.
Geoff, Here's hoping the Bengals can get back to the playoffs this year. A couple of questions.
Do they make a trade for an OT before the season? Do they extend AJ agreement or another soon to be free agent? Thanks! Keith Reynolds, Thief River Falls, MN
KEITH: I think that's a great question. Before Thursday, I thought they'd keep undrafted rookie tackle O'Shea Dugas, but it looks like he needs to develop on the practice squad. Here's the problem. Why trade for a guy if you think he's going to get cut? To make sure you get him and not watch him get claimed by a team in front of you.
Yes, they'll try to extend Green. They don't want to lose him.
Hate to think about injuries but given our roster glut at certain spots, who would/might qualify for IR or PUP?
p.s. Patriots just lost another TE? Any chance we offer Carter or Schreck for a backup T like Lang or Skipper? Rick Krueger, Boise, ID
RICK: As noted, Dennard looks headed to PUP. Christian Ringo probably joins fellow defensive tackle Niles Scott on season-ending injured reserve. Driskel and cornerback KeiVarae Russell don't look to have season-ending injuries, but they won't carry an injured back-up QB until healthy, but they could do that with Russell if he's back in a couple of weeks. Or, they could be looking at injury settlements.
Here's a real intriguing question. Do they think rookie left tackle Jonah Williams (shoulder) could be back later in the season and they put him on injured reserve-return? That means they'd have to put him on the 53 on Cut Down Day and take him off the next day to put him on the list and he couldn't play until week eight. The risk, of course, would be keeping somebody off the 53 to keep Williams for 24 hours and they'd be claimed.
P.S. Good question. Tight end is one spot they have bodies and the Patriots don't have many. Could see it.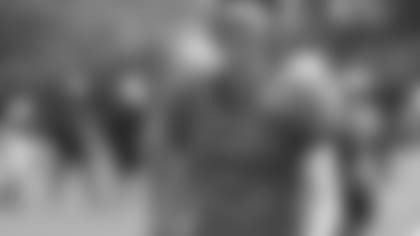 I have 2 quick questions the first one has 2 parts. 1a do you think we need to go to fa to get some help at the linebacker position and 1b if we don't get help how good can this defense be. 2. I love Dalton but is Finley our future? QB Michael Bell, Cincinnati, OH
MICHAEL: No question they need help at linebacker, but it's more likely they'll either trade for it or go to the waiver wire rather than free agency. It's a challenge, but they're very good up front and solid in the back end and I think they can still play winning defense by finessing the problem. They already trying. They're basically playing with only two linebackers in the nickel package most of the time, never mind the down.
Finley's been terrific. Let's give him some time before anointing him. Can he take a team to five straight play-off berths while winning two division titles and nearly 60 percent of his starts? Time has the answer. But, yeah. The kid seems to have the poise, brains and accuracy.
After 28 years without a playoff win (a month shy of my 1st birthday being born into a Bengal household) and 16 years of a damn good coach, how ironic would it be for the second youngest coach in football, in his 1st year, to win a playoff game?
I wanted to say that I enjoyed your piece on Benson. It was touching and personal, and was proof of his success in showing people he was more than the words said about him. My ? is, how limited do you see the passing game in early weeks? Reggie Romine, Xenia, OH
REGGIE: Thank you for your kind words. That was a tough one to write. Long Live Ced!
It certainly would be ironic, but that's the great thing about sports. Truth is stranger than fiction. Andy Reid coached the Eagles for 14 years, but it was one of his protégés, Doug Pederson, that won the Super Bowl for Philly. Or how about the Bengals building their franchise on offensive coaches and their longest serving and most successful head coach is a defensive guy? So Taylor taking them to that post-season win would fit right in.
No question the passing game isn't going to be as lethal early without A.J. Green. To me, it depends on the health of John Ross and his ability to stretch the field. If he's not full go or tweaks his hamstring again, they may have to go get some speed, or keep a guy that can run, like Josh Malone.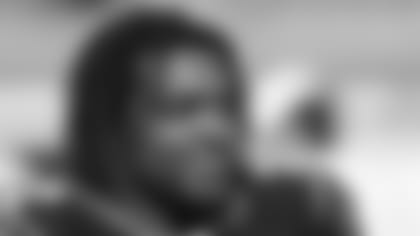 Hello Geoff, My questions concern AJ Green. Has anything been said lately about when he will return (maybe in time for Seattle)? And have you heard anything about how the contract extension is going? Robert Greenwood, Oak Ridge, TN
Geoff - lifelong Bengals fan writing from North Texas. Love your coverage of the team! Quick question - any word on negotiations with AJ Green? Seeing his name in a lot of trade talks and wondering if his injury is affecting contract talks. Matthew Sipes, Plano, TX
ROBERT AND MATHEW: Thank you for the kind words and let's take these together. There's been no sign of Green on the rehab field with his injured ankle, so those initial reports last month that he'd miss at least the opener look to be true. But the Bengals believe Green is a quick healer with a great competitive spirit and are crossing their fingers looking for a return not far off of the opener.
Obviously, the ankle injury came as a surprise to both sides and has moved his health, rehab and return to the front burner, but they still want to extend him. They're not looking to trade him. Absolutely not. They want him. But it looks like the injury has moved back the extension timetable with everyone focused on getting him healthy.