Hey Hobson big fan of your work appreciate all that do. I'm having a problem understanding why Cedric O is competing for right tackle when he clearly isn't good enough for either side? I really think we should wash our hands with him 4 years of his play is too long and I think we are wasting a roster spot on him.
Also why are they prioritizing geno or Carlos? They are both great players but I feel Carlos is more important to the team and if they let him walk that might be it for me. I believe that will make a lot of bengal fans very mad. One last question it seem like a lot of teams have been getting new uniforms lately except for us why is that? A new look might go along way. Thanks for your time hope you reply. Schemauri Henry, Greenville, S.C.
SCHEMAURI: Thank you for the note and taking the time. If they had kept the same techniques and positon coach, I could have seen letting go Cedric Ogbuehi. But not now. Too young and too athletic and the position he plays is too valuable. He seems to have had his career revived by offensive line coach Frank Pollack and we've seen plenty of players come through Marvin Lewis' Bengals cash a second chance.
With Pollack's techniques influencing Bill Lazor's new playbook, Ogbuehi is undergoing a change of scenery on his old team. Look how that worked out for wide receiver T.J. Houshmandzadeh, like Ogbuehi heading into his fourth season in 2004 after racking up exactly zero catches in 2003. Heck, Lewis nearly cut him. But that's the year Hue Jackson arrived as wide receivers coach, Peter Warrick's knee didn't respond and the rest is Bengals history with Houshmandzadeh still third all-time for catches.
And look at young veterans that have revived their careers under Lewis. At the end of his fourth training camp, safety Reggie Nelson (Nelson and Ogbeuhi were both the 21st pick in their drafts) was about to get whacked by the Jaguars and they couldn't believe their luck when the Bengals actually gave them a player and a pick for him.
Nelson thrived when the Bengals made him a free safety and kept him there instead of making him play everything else and he became one of the key players on a team that went to five straight postseasons when he racked up the sixth most interceptions in club history and a Pro Bowl. He responded to defensive coordinator Mike Zimmer and Zimmer responded to him and he fit the scheme here better than he did in Jacksonville. Ogbuehi is at the same point in his career.
And it's just not Nelson and Houshmandzadeh. Look at guys like safety Chris Crocker and linebacker Dhani Jones. They were supposed to be done when they got here and they became two of Zimmer's guys. Cornerback Adam Jones had sat out two of the previous three seasons when he showed up here in the spring of 2010 and turned around his life and career. The NFL is a league of scheme and coaches and sometimes it takes time to find a match.
So, yeah, too early to let Ogbuehi go. You can't get a good tackle on Amazon.
As far as I know, they're prioritizing both. I don't know how you can say who means more to them, defensive tackle Geno Atkins or left end Carlos Dunlap. Both are unique guys that have 60-plus career sacks and still look to be in their primes as they hover at 30 (Geno is 30, Carlos turns 30 after the season). Only two guys hit 60 before them in team history.
Atkins is a first ballot Hall of Famer headed to his seventh Pro Bowl and plays a critical role on the inside. The pass rush he gives them alters everything because offenses have to double him in the middle and that just opens everything up for everybody else. You can't begin to gauge his enormous impact by just sacks. There's a reason he's always a Defensive Player of the Year candidate. That force in the middle of the defense just causes so many problems.
And, of course, Dunlap is such a huge factor athletically because at any point he can turn a sack into six points. Or a tip or a bobble or a fumble. The guy's a beast. Obviously they want to sign both and they've prioritized both and they should. I don't know how you leave one of them behind. That would seem to me to get everybody mad. From what I can gather, they're not going to let either guy walk, as you put it.
As for the uniforms, I've got enough trouble trying to figure out who is going to be wearing them and what they're doing in them, never mind what they look like. I don't hear a lot of complaints about them or any moves afoot to overhaul the current design.
There are reasons for that. Making a change isn't as easy you'd think because you need a lot of lead time with Nike. Plus, they've got a pretty good thing going. The orange and black, along with the iconic helmet, make it one of the more distinctive uniforms in the NFL and they get a lot of variety out of it. I see teams do these makeovers and a lot of times you can hardly tell or they go over the top to ugly. Like I say, I don't hear much about a change, but I think there is something to be said about having a good, recognizable product and establishing an identity over time. But I like the way you're thinking. New uniforms (1981, 2004) have matched welcomed sea changes on the field.
Hello Mr. Hobson, I live on the west coast so I don't hear all the daily chattering but I will tell you that sometimes I am disappointed in what I do hear about our fan base. Especially about the booing of Andy Dalton in public events. I know the QB takes the blame when a team doesn't live up to expectations but I don't get it.
Maybe people forget easily but he was on an MVP run just a few years ago. Playoff loses with Rex Burkhead as a starting WR, broken thumb and as a rookie and young QB. I love A.J. Green but I saw him cause 2 INT in one game and have a kind of down year, have no running game or stable line.
What is the vibe in Cincinnati about our very competent starting QB? Maybe I am too optimistic but I am very confident in our potential every year he is there. Do more people feel the way I do or are the loud 10% making the most noise? Thanks for the time, Kraig, Seattle
KRAIG: It's an interesting question. You talk to ten fans about Andy Dalton and it is probably split down the middle. Maybe. But who really knows? You're absolutely right about loud noises. That's why social media isn't a good gauge about anything but anger. The anti-anything is the faction that always gets heard.
Still, it's safe to say there's a disconnect between how the Bengals feel about Dalton and how certain aspects of the base feel about him. And I don't think that's all that rare. Except for New England, New Orleans and Green Bay, teams and fans are always debating QBs. Coaches and management are behind this guy in lock-step. From what I can tell, there was never, ever a thought to replace him with AJ McCarron. He's their guy.
And why Dalton is not every fan's guy, well, I'm with you on that. Well, I know why. 0-4 in the postseason. But he may not have Ken Anderson's Hall-of-Fame numbers or Boomer Esiason's magnetic locker-room personality or the NFL MVP trophy both have. But he's the winningest quarterback in franchise history, his numbers are solid, he's durable, he's put his team in the postseason (5) almost more times than Anderson and Esiason combined (6) and his foundation has done wonders for the community in the tradition of Anderson and Esiason. Plus, like Kenny and Boomer, he's a great guy. I'll take him. But the biggest thing is, so has the team. No matter the noise. Or whatever it is. Andy has his fans, too.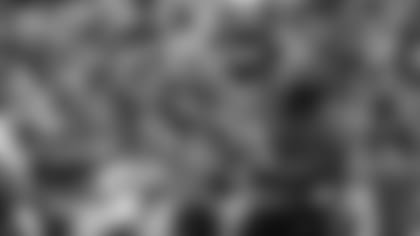 Hobbs,it's me Chris again.the brockport eagles are looking solid this year really like the rb this year he wirey.and I know you just answered one of my questions but I love to just give it a try(moves and groves).well my question is why lafell is still here we gotta shift things around and blow the top off defenses ,we should cut lafell move up Malone opposite of green put Ross in the slot (good luck covering him in open feilds) and move around Boyd and well are stocked fast young wrs .gio and mixon can both catch and Tyler aqaured forget about it if our line holds at least a first playoff win this year what your thought on this amazing bill lazor already licking his chops offense .thanks the NY loner Bengals fan Chris. Chris Petote, Hilton, NY
CHRIS: I'm sure the Golden Eagles have Sept. 8 circled for the trip to Ithaca. But not so fast on LaFell. Ross and Malone have exactly six NFL catches between them. Cody Core had no catches last year. They might as well be going into their rookie camps because they have yet to establish themselves.
Sure, LaFell turns 32 after the bye and runs nothing like the kids. But the man produces. He may not be making the huge plays, but in a solid two seasons he's averaging 58 catches, 700 yards and four to five TDs. The yards per catch is just 12.2 and Ross and Malone look to be 15.5 guys, but until they can make sure one of those guys can at least go 58-700-5, you have to keep LaFell. He's not only solid, but he's also a terrific leader and is going to help a receiver room going through Lazor's massive changes.
Now, if Ross and Malone emerge the way they think they will in the preseason, a tough decision is going to have to be made. But the ball is in the kids' court, not LaFell's.
Geoff, Been a big fan for years. Since it's a slow period. Let me ask you a couple questions.
What brought you to Cincinnati? Was your transition from the newspaper to Bengals.com difficult? What football team did you follow as a kid? Is Tony Conigliaro one of the biggest what ifs in baseball history? Does the 75 world series haunt you? Maan Aboulhosn, Titusville, FL
MAAN: Good to see the heat hasn't melted the iPads down there and thank you again for taking the time to write. Your support has always been appreciated and you've outdone yourself this time.
It took a lot to get a New England guy out of Portland, Maine, where he had a dream job writing a column at age 28. But Cincinnati had a lot to offer in 1990 and still does today. You won't find a city in the country that does big-league sports and quality of life better than Cincinnati.
Bengals president Mike Brown made the transition from The Cincinnati Enquirer to Bengals.com 18 years ago easy. He just said, "Keep doing what you're doing." So he and I didn't have any problems with the move, but others did, among them other writers and some coaches and players. But that angst has eased down through the years since team websites covering their teams like a daily beat has become common practice.
The biggest adjustment has been the pace of the day. At The Post and The Enquirer in the '90s, the daily in-season norm was a main story to go along with a notebook and you had until pretty much 8 p.m. to send them in. Now it is always 8 p.m. In season or out.
The other big challenge now is that agents and players break their own news on social media with a simple touch of their phones. That's pretty much taking everybody out of the breaking news business, so you better have something else people want to read. Hate to sound like a get-off-my-lawn guy, but it takes away the big thrill of knowing you had a scoop waiting on the morning stoop. You'd be sick with tension waiting for the 11 o'clock news and when they were on to Leno and Letterman with no Bengals news, it was a rush like no other. Only thing better than that is when a kind person says, "I read you." That's the best.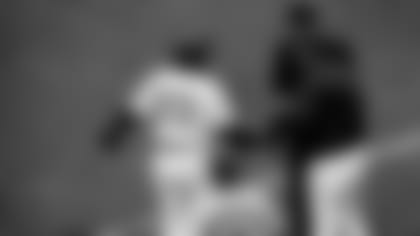 I started rooting for the New York Giants. The Spider Lockhart-Fran Tarkenton-Bob Tucker-Homer Jones Giants and when they traded Homer for Browns running back Ron Johnson, Johnson became my favorite and his poster made my bedroom walls with Yaz, Tony C., Bobby Orr and Hondo Havlicek. The Giants were on TV every Sunday in suburban Boston while the Patriots were blacked out, that's why. But my Dad was always a Pats fan and when they picked Jim Plunkett No. 1 in '71 he convinced me to come along.
That's a hell of a question and a good one about Tony C. He has to be. Not only did he grow up about 20 minutes from Fenway and homered into the screen in his first at-bat, he had the perfect Fenway stroke. Of course, we all think he would have chased Aaron, but I think he would have hit at least 700 homers if he played there for 23 years like Yaz.
If not Tony C., what if Harry Agganis? He broke in ten years before Tony C., and also grew up on the North Shore. They say Agganis is the greatest athlete New England ever produced. He stayed home to quarterback Boston University and Paul Brown drafted him in Cleveland in the first round, but he signed with the Sox to be near his widowed mother. Harry was hitting over .300 in his second season as the starting first baseman for the Red Sox when he suddenly died of pneumonia at age 26. (Actually, 63 years ago this week.)
Sure, '75 still hurts. So does '86. These things don't happen very often. It is even tougher when you bring Reds fans into the world. But I would still tell my kids about the '75 series and whenever we would go to Riverfront I would make sure I told them not about Game 6 or 7 at Fenway, but Game 4 here, when Luis Tiant tied the Series with 163 pitches of guts and guile. That's 2.5 starts for Chris Sale.
After I moved out here (it must have been after '04), someone made the colossal mistake of inviting me to golf at Coldstream Country Club. Talk about Caddy Shack meets Augusta. Hey Whitey, where's your hat? I got there early and the only other guy on the range was Johnny Bench. Johnny Freaking Bench. I hid at the other end to hit and when I was done I walked by him after he smoked an iron.
I told him, "If you'd hit it that straight leading off the ninth in Game Two, we would have won it in six."
He never looked back or up. He stood over his next shot and said, "Take it easy. You won one."
Also, thanks Darius Howard. For four years he's been the glue of Bengals.com and we're going to miss him as he goes on to his next endeavor. He's the smoothest guy I know, in and out of cyberspace. Thanks, Darius, for making the workings of the site as smooth as you.