2000
The Paul Brown Stadium era began on Aug. 19, as the Bengals christened Cincinnati's new football showplace with a 24-20 preseason win over the Chicago Bears. WR Peter Warrick scored the first Bengals preseason points in PBS on a 14-yard end-around run in the first quarter. In the stadium's Grand Opening regular-season game Sept. 10 vs. Cleveland, before a Cincinnati sports record crowd of 64,006 (since surpassed by the Bengals). The Browns won, 24-7. Rookie WR Ron Dugans scored the first Bengals regular-season points in PBS on a four-yard TD pass from Akili Smith. The '00 Bengals drew four other crowds which exceeded the pre-PBS record for a sports crowd in Cincinnati, but the Browns game stood as the new record at year's end. On Sept. 25, following an 0-3 start to the season, Bruce Coslet resigned as head coach and was replaced by assistant head coach/defensive coordinator Dick LeBeau, who was named interim head coach. The team finished 4-9 under LeBeau, including 4-6 in the final 10 games and a 2-2 mark in the final four. On Dec. 20, LeBeau signed a multi-year contract to begin in 2001. LeBeau's first victory, on Oct. 22 vs. Denver, featured a then NFL-record 278 rushing yards by Corey Dillon, who went on to set a Bengals record (since broken) of 1435 yards for the season, earning his second straight trip to the Pro Bowl. Against Denver, Dillon broke a 1977 record of 275 yards set by Chicago's Walter Payton. It was an all-or-nothing day for Dillon, as he was stopped on 10 of his 22 carries for one or fewer yards, but he had five runs of 30-plus, including TD runs of 65 and 41 yards. "It seemed like a high school game," Dillon said of his numbers. Dillon's 278 stood as the NFL record until Sept. 14, 2003, when Baltimore's Jamal Lewis had a 295-yard game vs. Cleveland, and Dillon's total ranks fourth in league history through 2017. The Denver game was Cincinnati's first regular-season win at Paul Brown Stadium. Akili Smith opened the year as starting QB, but the offense stalled, and he was replaced after a Nov. 5 loss at Dallas by veteran 2000 free agent signee Scott Mitchell. Prior to the season, on June 1, the Bengals released HB Ki-Jana Carter, their injury-plagued 1995 top draft pick. On July 20, Cincinnati released talented but malcontent WR Carl Pickens. Pickens' departure had left Darnay Scott set to take over as the No. 1 wideout, but Scott suffered a broken leg in training camp on Aug. 1 and missed the season.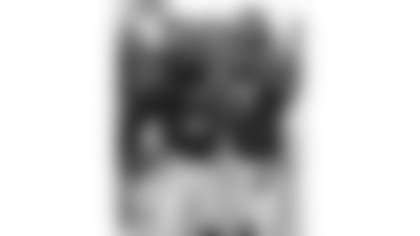 2001
The Bengals got off to a 4-3 start in Dick LeBeau's first full season as head coach, but they did not win again until the final two games, finishing 6-10. The defense finished No. 9 in the NFL, but the offense ranked 23rd. The early season was played amidst the tragedy of the Sept. 11 terrorist attacks in New York and Washington D.C. All of the NFL's Week 2 games, scheduled for Sept. 16-17, were postponed until the first weekend in January, the weekend after the regular season had been scheduled to end. The Bengals resumed play on Sept. 23, moving to 2-0 with a win over Baltimore at Paul Brown Stadium, and by that time stadium security procedures had been strengthened, including a ban on "coolers, backpacks and oversize purses." Also, the Federal Aviation Administration moved to ban aircraft from operating within three miles of outdoor venues with events in progress. Free agent signee Jon Kitna took over as the starting QB, winning a training camp battle with Scott Mitchell and Akili Smith. The '01 season featured the Bengals' first visit to Pittsburgh's new Heinz Field, on Oct. 7. On Oct. 28 at Detroit, a 31-27 Bengals win featured a 96-yard TD run by HB Corey Dillon, which stands through 2017 as the longest scrimmage play in Bengals history. The '01 season was the first for flamboyant WR Chad Johnson, who through 2017 is Cincinnati's all-time leader in receptions (751) and receiving yards (10,783). Johnson, a second-round draft pick from Oregon State, put up only modest rookie numbers, missing four games with a collarbone fracture, but he publicly pleaded with coaches and medical staff to let him come back sooner from the injury, and he promised, "I'm going to make a lot of noise here early." On Oct. 14, the Bengals re-set their own record for the largest crowd ever at a Cincinnati sports event, as 64,217 fans watched a 24-14 win over Cleveland.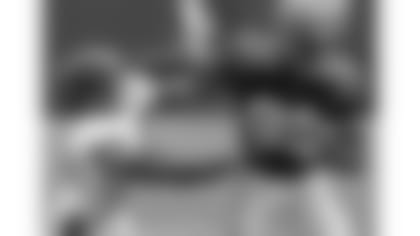 2002
The Bengals began the season in a new division, the AFC North, as the NFL realigned into eight four-team divisions. The Bengals were successful in efforts to keep longtime rivals Cleveland and Pittsburgh as division foes, and the Baltimore Ravens completed the four-team lineup. The Bengals entered the season after an encouraging 2001 finish. But despite some noteworthy individual performances, the team sunk to the worst record (2-14) in franchise history. The team was hit hard by injuries, losing the league's second-highest number of games by starters. The offense got off to a very slow start with free agent signee Gus Frerotte at QB. The offense perked up noticeably after the 2001 starter, Jon Kitna, returned to the No. 1 QB role. For the first time since 1989, Cincinnati had a 3000-yard passer (Kitna), a 1000-yard rusher (Corey Dillon) and a 1000-yard receiver (Chad Johnson). Johnson had the first of his club-record 31 games of 100 receiving yards on Nov. 10 at Baltimore (seven-for-110). On Oct. 27 vs. Tennessee, Dillon raised his Bengals career rushing total to 6542 yards, passing James Brooks (6447) into the all-time franchise lead that he still holds through 2017 with 8061 yards. The Bengals set a team record for pass completions with 350 (since surpassed). But the team was 0-7 before getting a win at expansion Houston. The defense was inconsistent, and with nine TDs allowed on special teams or by the offense, the Bengals as a team allowed the second-most points (456) in club history. On Dec. 30, it was announced that head coach Dick LeBeau would not be retained for 2003.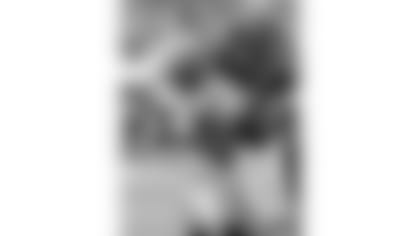 2003
The Bengals launched a new era on Jan. 14, when Marvin Lewis was hired as the ninth head coach in franchise history. "We've turned over a new leaf," said Bengals president Mike Brown, and the Bengals have had no other coach since. Lewis has become the franchise's all-time leader in tenure (15 seasons through 2017) and wins (125). At the time of his hiring, Lewis was the eighth African-American to be named an NFL head coach. Architect of the Baltimore Ravens' record-setting Super Bowl defense in 2000, Lewis received a broad mandate from Bengals ownership to implement his program, and the team finished 8-8, six games better than the 2-14 Bengals of 2002. Though the Bengals missed the playoffs — eliminated on the final weekend of the season — their six-game improvement was the biggest of any NFL team from '02 to '03. It was also the second-biggest one-year improvement in Bengals history. Lewis finished second to Bill Belichick, coach of the World Champion New England Patriots, in Associated Press voting for NFL Coach of the Year. The season included the four largest pro sports crowds in Cincinnati history (to that time), topped by 65,362 on Dec. 28 vs. Cleveland, and the highlight game was a 24-19 win on Nov. 16 over an unbeaten (9-0) Kansas City team. The Chiefs game started what would be a Bengals-record streak of 57 consecutive home sellouts in regular season and postseason. WR Chad Johnson, who led the AFC with 1355 receiving yards, signed a five-year contract extension in November. Prior to the season, the Bengals had the No. 1 overall pick in the NFL Draft for the third time in team history, and the club chose Southern California QB Carson Palmer. Palmer was signed on April 24, just before the actual draft, as the Bengals took the option to execute an early signing. Palmer did not play as a rookie, as veteran Jon Kitna was the only NFL QB to play every offensive snap for his team, but Palmer would go on to set numerous Bengals passing records, beginning his playing career in 2004. QB Akili Smith, an unsuccessful first-round QB choice in 1999, was released on June 2. In an ironic twist for longtime Bengals followers, the club prior to the season hired Ricky Hunley as LBs coach. Hunley was a Bengals first-round draft choice as a player (LB) in 1984, but he never signed with Cincinnati, staging the longest holdout in franchise history before being traded to Denver on Oct. 9, 1984.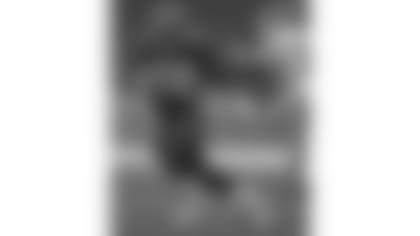 2004
In their second season under head coach Marvin Lewis, the Bengals continued their rebuilding process, posting a second straight 8-8 record. All eight regular-season games at Paul Brown Stadium were sellouts — the first sold-out regular season since 1992 at Riverfront Stadium — and the total regular-season attendance of 524,248 put the team over the half-million mark for the first time. The team's break-even finish was a creditable performance, given that injuries were severe (18 players were placed on season-ending medical reserve lists) and that second-year QB Carson Palmer was seeing his first NFL playing time. Palmer, the 2003 first overall NFL draft pick, had not played as a rookie while backing up Jon Kitna. Palmer started the first 13 games before missing the final three with a knee strain. HB Rudi Johnson rushed for a club-record 1454 yards (a mark he later broke), and the team had four players named to the Pro Bowl, its highest total since 1990. The Pro Bowl quartet was Rudi Johnson, WR Chad Johnson, OT Willie Anderson and CB Tory James. K Shayne Graham set a club record with 122 points (since surpassed by Mike Nugent). Home games were played on a new, synthetic FieldTurf surface, on which installation was complete in early July. PBS had grass fields from 2000-03, but durability and maintenance issues dictated a switch. The team also made its first significant uniform change since 1981. The signature striped helmet was not changed, but the jersey design was modernized, black pants were added as a regular option to white pants, and a special-occasion orange jersey was added for up to two games per year. The team wore orange jerseys for the first time in franchise history in a 26-3 win vs. Dallas on Nov. 7. On Nov. 28, the Bengals played in what remains through 2017 as the second-highest scoring game in NFL history, a 58-48 home win over Cleveland (106 total points). The game stands through '17 as the only one in which the Bengals have scored in double figures in all four quarters (14-13-14-17). Prior to the season, HB Corey Dillon, the club's all-time rushing yards leader, was traded to New England for a second-round 2005 draft choice (Bengals chose S Madieu Williams).
2005
In head coach Marvin Lewis' third season, the Bengals returned to the playoffs, winning the AFC North Division title with an 11-5 record. But Cincinnati lost 31-17 to Pittsburgh in a Wild Card round playoff game, the first postseason game at Paul Brown Stadium, and QB Carson Palmer's postseason was regrettably short. Palmer, who posted a 101.1 regular-season passer rating, a Bengals record at the time, was lost to a serious knee injury on the club's second offensive snap in the playoff game, downed by former Bengal Kimo von Oelhoffen. On the play, Palmer had launched a 66-yard completion to WR Chris Henry. In the regular season, the team won its first four games, including an 88-29 point margin in the first three. The Bengals clinched the division title in Game 14, with a 41-17 victory at Detroit. A number of club individual single-season records were set, including two that still stand through 2017 — 1458 rushing yards by HB Rudi Johnson and 10 INTs by CB Deltha O'Neal. Five Bengals were voted to the Pro Bowl, the largest Cincinnati contingent since the 1989 team placed six. The five were Palmer, O'Neal, OT Willie Anderson, K Shayne Graham and WR Chad Johnson. The season's home crowds included the top four attendance figures in franchise history to that time, headed by 66,104 for the Bengals-Steelers game on Oct. 23. Two notable Bengals "voices" passed away in '05. Phil Samp, the team's radio play-by-play man from 1968-90, died on March 10, and Tom Kinder Sr., the stadium public address announcer from 1968-2004, died on April 10.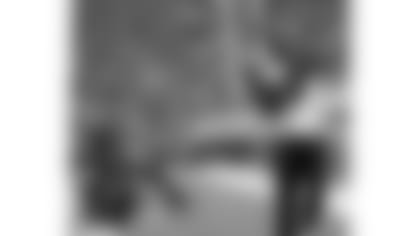 2006
For the first time since 1992, the Bengals sold out all games before the season began, and a waiting list was established for new season ticket buyers. The regular-season attendance mark was 527,870, for an average of 65,984, and both the total and the averages stand through 2017 as club records. Also prior to the season, it was also announced that head coach Marvin Lewis had signed a contract extension through 2010. Lewis completed his fourth season by joining Paul Brown as the only Bengals head coaches to go four straight seasons without a losing record, but though the team remained in contention until the final weekend, it missed the '06 playoffs with an 8-8 mark. The Bengals lost their last three games after standing 8-5. A win in either of the two final games could have secured a playoff berth, but Cincinnati lost 24-23 in Game 15 at Denver when an errant PAT snap foiled a chance to force overtime, and the Bengals lost the season finale in overtime vs. Pittsburgh, after record-setting K Shayne Graham missed a 39-yard FG try on the final play of regulation. QB Carson Palmer, sidelined with a major knee injury in the 2005 postseason, made good on his bid to play the full 2006 regular season, starting every game. He set a club record to that point with 4035 passing yards, and he boldfaced his status as the cornerstone of the roster by winning the Most Valuable Player Award in the Pro Bowl on Feb. 10, 2007. He stands through 2017 as the only Bengal to win the award. The season was a particularly notable one for flamboyant WR Chad Johnson. In March, NFL owners voted to clamp down on player end-zone celebrations, an art that Johnson had been increasingly expanding in production value. In April, Johnson was signed to a contract extension through 2011. He was featured on a Sports Illustrated cover in October, and for the season he became the only Bengal (through 2017) to lead the NFL in receiving yards, with 1369. Johnson set a still-standing Bengals record for receiving yards in a game, with 260 on Nov. 12 vs. San Diego, and with 190 the next week at New Orleans, he set an NFL record at the time for receiving yards in consecutive games (450). Also in '06, Johnson became the only player to lead the AFC or NFC in receiving yards for a fourth consecutive season. No other player has done it since (through 2017). In February, federal judge S. Arthur Spiegel dismissed a Hamilton County lawsuit against the Bengals regarding the Paul Brown Stadium lease, ending two years of legal disputes. In March, the Bengals and Buffalo Bills were the only NFL teams to vote against a new Collective Bargaining Agreement with the players, deeming it unsound, and as time would pass, numerous owners and analysts would in hindsight praise the Cincinnati-Buffalo stance. The 2006 agreement, in some views, ultimately led to the conditions that caused a lockout of players from March through July of 2011. The Bengals in '06 were among a number of teams responding to concerns about rowdy fan behavior at NFL games. The club installed and staffed a "Jerk Line" that fans could call during games to report problems. LB David Pollack, Cincinnati's top draft choice in 2005, suffered what would prove to be a career-ending neck fracture in the home opener vs. Cleveland. Pollack was never paralyzed and made a full recovery, but after some consideration of a comeback, he ultimately decided against it and moved into a successful career as a sports broadcaster.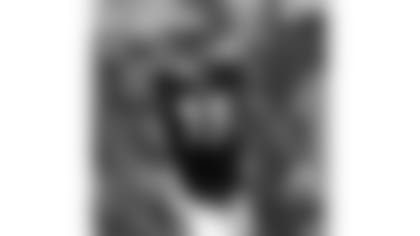 2007
In a Harris Interactive survey released in February, Paul Brown Stadium was the only football stadium to make a list of "America's Favorite 150 Buildings and Structures." PBS ranked 101st on the list, whose range included all manner of major structures, including skyscrapers, museums, churches, hotels and even bridges. (The Empire State Building ranked first). Among all sports venues, only Wrigley Field (31) and the old Yankee Stadium (84) ranked higher than PBS. For the second straight season, the Bengals sold out all games before the season began. The team entered the season with high expectations, with its first two home games selected for ESPN Monday Night Football. But the season's first half ended with a disappointing 2-6 record, and a second-half rally lifted the club only to 7-9, the first losing season for head coach Marvin Lewis. WR T.J. Houshmandzadeh tied for the league receptions title (112), setting a club record that still stands through 2017 and becoming the only Bengal ever to gain a share of the league lead. WR Chad Johnson broke his own team receiving yards record with 1440, a season mark that stands through 2017, and K Shayne Graham set two marks that stand through '17 — season field-goal percentage (91.2 on 31-of-34) and FGs in a game (seven). Graham was seven-for-seven on Nov. 11 at Baltimore, scoring all of Cincinnati's points in a 21-7 win. On Sept. 16 at Cleveland, QB Carson Palmer set a Bengals game record (still standing through 2017) with six TD passes, but the Bengals lost in a 51-45 shootout to the underdog Browns, starting a four-game losing streak that followed a season opening Monday night win vs. Baltimore. On Oct. 28 vs. Pittsburgh, the team established a franchise record for single-game attendance, recording a figure of 66,188. That number stands through 2017 as the largest crowd ever to attend a sports event in Cincinnati, and other Bengals crowds at Paul Brown Stadium more than fill out the other spots on the all-time Cincinnati top 10.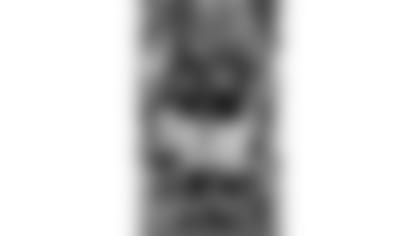 2008
With a club-record 23 players sent to the Reserve/Injured list, the Bengals struggled to a 4-11-1 finish. And that list of 23 did not include the biggest missing name, QB Carson Palmer, who stayed on the roster all season but played in only four games due to an elbow injury. Ryan Fitzpatrick replaced Palmer at QB. The team partly salvaged the season, going 4-3-1 in the campaign's second half, but that was after an 0-8 start. Though the offense was near record lows in many statistical categories, the defense was promising under new coordinator Mike Zimmer, rising to a No. 12 NFL yardage ranking, the team's best since 2001. For the third straight year, all home games were declared sold out before the season began. The Bengals' 13-13 tie on Nov. 16 vs. Philadelphia was the NFL's first deadlock since 2002, and some players on both teams would admit that they had been expecting the contest to continue when the 15-minute overtime ended scoreless, not realizing that NFL games still could end in ties. It was the first overtime tie in Bengals history. The Bengals had played one other tie, at Houston in 1969, but that game went just the regulation four quarters, as overtime was not yet in the rules. On Aug. 29, star WR Chad Johnson legally changed his name to Chad Ochocinco, a Spanish reference to his uniform number (85). But he was not permitted to have the new name on his jersey until 2009, after he had fulfilled contractual obligations regarding the purchase of existing licensed "Johnson" merchandise. In 2012, while with the Miami Dolphins, Ochocinco would change his name back to Johnson, and the league subsequently determined that in all future references in league material, the player would be known as Johnson, regardless of the year involved. The 2008 preseason ended with dramatic final cuts, as those released included three Bengals with six Pro Bowls among them — OT Willie Anderson, HB Rudi Johnson and CB Deltha O'Neal. On May 19, the Bengals waived talented but troubled LB Odell Thurman, who had been a rookie sensation in 2005. Thurman had not played in 2006 or '07, suspended by the NFL for various behavior issues, and on May 19 Bengals coach Marvin Lewis said the team "had not seen the right steps taken" by Thurman to justify another chance to play for Cincinnati. Thurman would not play again anywhere in the NFL.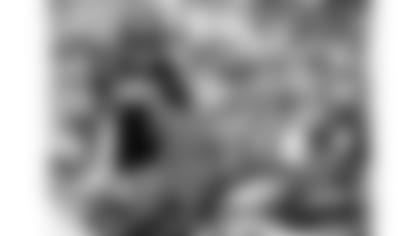 2009
Rebounding from the disappointment of injury-plagued 2008, the Bengals won their second division championship under coach Marvin Lewis, finishing with a 10-6 record. Their march to the AFC North title included a 6-0 mark in division games, marking the only time in franchise history (through 2017) for Cincinnati to sweep its division opponents. The Bengals were eliminated in the first round of the playoffs, however, losing 24-14 to the visiting N.Y. Jets, who went on to reach the AFC Championship Game. The Bengals weathered tragedy en route to the title. On Oct. 8, Vikki Zimmer, wife for 27 years to Bengals defensive coordinator Mike Zimmer, died unexpectedly in Cincinnati. And on Dec. 17, WR Chris Henry died in North Carolina from injuries suffered in a Dec. 16 fall from a moving pickup truck. Henry was not with the team at the time, recuperating from a forearm fracture suffered Nov. 8 vs. Baltimore. The Bengals chartered a plane for the entire team to attend Henry's funeral in New Orleans on Dec. 22, and NFL Commissioner Roger Goodell also attended. On the field in '09, the Bengals were led by their defense, which continued rapid improvement under coordinator Zimmer. The Bengals finished fourth in the NFL in fewest yards allowed (301.4 per game). The team suffered a stunning home loss to Denver in the season opener, on a wildly improbable late play, but Cincinnati rebounded to win its next four. The Bengals led Denver 7-6 with less than a minute to play, but the Broncos won 12-7 on an 87-yard TD pass that was deflected by the Bengals defense to Denver's Brandon Stokley, who was not the intended receiver. The play stands through 2017 as the NFL's longest game-winning TD play from scrimmage in the final minute of the fourth quarter. On Oct. 4, Shayne Graham's 31-yard FG beat the Browns 23-20 in the longest Bengals game not to end in a tie. Graham's winning kick came with :04 remaining in overtime. On Oct. 25 vs. Chicago, Bengals HB Cedric Benson vaulted into the NFL rushing lead with a 189-yard game against Chicago, the team with which he had debuted unsuccessfully as a high first-round draft choice. The Bengals won 45-10 in a game nicknamed the "Benson Bowl," and NFL Network reported that Benson's rushing total was the most by a player against his former team in league history, with research going back to 1950. Long known for his mischievous on-field antics, WR Chad Johnson logged his last significant zany move as a Bengal on Nov. 8 vs. Baltimore, when he playfully offered a dollar bill to the officiating crew as they were discussing a ruling. The NFL was not amused, and Johnson was fined $20,000. In Games 10-12, for the only time in franchise history (through 2017), the Bengals got 100-yard rushing games from three different players in a span of three games (Bernard Scott at Oakland, Larry Johnson vs. Cleveland and Cedric Benson vs. Detroit). It was the first such instance in the NFL since 1993. Benson set a Bengals individual record for 100-yard rushing games in a season (six), and the club set a mark with eight individual 100-yard rushers. Both marks stand through 2017.