Al Beauchamp, one of the prototypes of the modern day sleek and swift pro cover linebacker, is pretty certain he never matched up with a white player before he arrived in the Bengals first draft.
And he's pretty sure he never huddled up with a white player until that first training camp at Wilmington College. Not in 1968.
"At that time, that's how it was. I had to deal with that," says Beauchamp, who stayed home to play his college ball at Southern University on Scott's Bluff, within walking distance from his home in Baton Rouge, La.
"I enjoyed it … My family got to see me play," Beauchamp says. "The playing field was not level. I understood that. My mindset was I was as good as the next person or better than. I relied on my talent."
As Jackson State head coach Deion Sanders uses his Hall-of-Fame pedigree to put the spotlight on football at historically black colleges and universities, the Bengals just observed the 45th anniversary of head coach Paul Brown's last and best team that featured a bevy of stars from that tiny game that once towered over the NFL landscape.
Those 1975 Bengals went 11-3 with a seventh-ranked defense anchored on Hall-of-Fame caliber corners by Florida A&M's Ken Riley and Lincoln University's Lemar Parrish. Beauchamp ("a beautiful athlete," Bengals center Bob Johnson once said) roamed the middle of the field in the last season of a Bengals career he missed just one game out of 112.
Quarterback Ken Anderson had a plethora of options on the NFL's second-ranked offense, among them Grambling wide receiver Charlie Joiner and his college teammate, running back Essex Johnson. Johnson worked in a backfield with Bethune-Cookman's Boobie Clark fronted by Tennessee State's Vernon Holland at right tackle.
"People think you have to go to a big school to be great. No you don't. You play the game the way it's supposed to be played. I didn't care where I played," says Parrish, who believes he would have "played on the moon," if he had to as the only pro to ever come out of Riviera Beach, Fla. "I didn't have to go to a white school to be great. I was going to be that anyway."
The '75 Bengals were one of the teams that helped make it a more even playing field. They were on the tail of the HBCU comet as integration began to streak across the southern sky. Paul Brown's teams in Cleveland and the American Football League teams in the previous decade and a half were among those that banged on the door.
Samuel G. Freedman, a Columbia University professor who made Riley and Grambling quarterback James Harris the central figures of his book "Breaking the Line," points to the 1969 Super Bowl champ Chiefs as a turning point for draft rooms facing a merger.
"Nothing changes minds like success," says Freedman, whose 2013 work details how the power of HBCU football did what most couldn't or wouldn't to help hurry desegregation.
"It was the upstart AFL that much more avidly scouted and drafted players from the HBCUs. The Kansas City Chiefs and Oakland Raiders led the way, and when Paul Brown founded the Bengals, they also dipped into the rich waters of the HBCUs -- for great players like Ken Riley, Essex Johnson, and Charlie Joiner, among others."
A year before the Chiefs struck gold with guys like Beauchamp's Southern teammate Robert Holmes, Brown's first draft featured Beauchamp and Essex Johnson in the fifth and sixth rounds, respectively. The next one in 1969 brought Riley in the sixth and Parrish arrived in the seventh in 1970.
"Pro football did not have the ironclad segregation that the colleges of the segregated South did until the late '60s or early '70s," Freedman says. "But the pro football track record was inconsistent. A few NFL franchises -- the Packers, Steelers, Bears, and Paul Brown's Cleveland Browns -- did regularly draft players from the HBCUs. But Washington, for example, did not have any black player at all till the John F Kennedy Administration put on pressure to do so."
Since his father knew the terrain, Bengals director of player personnel Pete Brown had no problems negotiating the nooks and crannies of the HBCUs. He had the help of former Chargers scout Al LoCasale, brought on board for that first draft before he left to join Al Davis in Oakland in 1969.
(It was LoCasale, after first watching Beauchamp for the Chargers, that recommended him to Paul Brown.)
The Bengals' latter-day HBCU players reflected the evolution of the game and the country.
Beauchamp, Riley and Parrish switched positions after never playing a down of their pro position before they got to Cincinnati. Parrish had been an All-American running back at Lincoln in Jefferson City, Mo., in the last year of the '60s. But, like Riley, he ended up at cornerback and in his first NFL game Parrish returned a fumble 55 yards for a touchdown in the exhibition opener and Riverfront Stadium's first game.
And, this is probably no coincidence, both Riley and Parrish went back to their alma maters to coach.
"I could have played wide receiver, I could have played running back, I could have played anywhere on the outside," Parrish says. "The Bengals wanted me to play both ways, but Paul Brown wouldn't let them."
North Carolina Central's Louis Breeden, a seventh-round pick in 1977, also had to move to a spot he had never played before embarking on a career at cornerback, where he trails only Riley on the Bengals' all-time interceptions lists. He began life in tiny Hamlet, N.C., glimpsing the last of the Whites Only signs and sitting in the balcony of the movie theater, but he eventually played on the first integrated teams just before the county consolidated the schools.
While Breeden never thought of going to a large, predominantly white college ("I didn't know anyone that had"), a decade later Barney Bussey in Lincolton, Ga., could. Georgia and South Carolina came calling in the last year of the '70s. But after getting an eyeful of guys like Georgia-bound Herschel Walker in a high-school all-star game, Bussey opted for South Carolina State, where he felt he'd get more playing time sooner.
Even when Bussey arrived in Cincinnati via a two-year stint in the USFL in 1986, a good nine years after Breeden had been a rookie, it marked a subtle but seismic shift. A college cornerback, Bussey had moved to safety in the pros.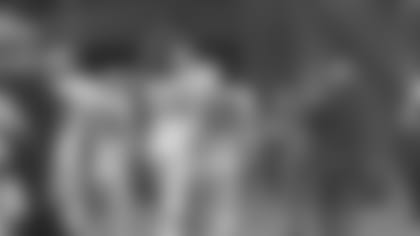 Breeden had been a safety at Central, but he thought it a bit odd when one of his college coaches congratulated him on getting drafted with the gentle, almost off-hand warning, "Louis, you know you're not going to be playing safety."
 "I didn't think much about it, but then I started counting the number of black safeties in the league. You could count them on your fingers," Breeden says. "If you were black, you weren't going to play certain positions. You weren't going to play safety, center, left tackle, middle linebacker. Not quarterback."
By the time Riley's son, Florida A&M cornerback Ken Riley II, arrived for a brief tryout in the Bengals' 1995 minicamp, not only were both starting safeties black, but they were coached by Ron Meeks, an African-American.
"That was the tradition for a lot of black athletes. You knew you were going to be transitioned," Breeden says. "My transition was easier than Kenny's just because people were becoming more accepting of the black athlete.
"But to make the transition that Kenny made is mind-boggling. To go from playing quarterback to playing on the other side of the ball at such a tough position and to have a Hall-of-Fame career with 65 interceptions, that's truly mind-boggling. He was smart, he was physical, he could run."
Breeden, a Super Bowl starter who retired with 33 interceptions, says it was Riley that taught him the position. He replaced Parrish after he was traded and was often assigned the team's best receiver, but Breeden says he no one could do what Riley could do.
"The thing that Kenny did better than anyone was track the ball and catch it," Breeden says. "I was a hell of a center-fielder in baseball. I could go get it. But I couldn't catch it like Kenny."
 Imagine that first training camp in '69. A few weeks before he died last summer, Riley told his son about it.
"You come to training camp and there are 40 other cornerbacks," Riley II recalled back in June. "You've never played it before and there's Paul Brown. If you make a mistake, you're gone. It didn't matter if it was camp or the 13th game."
Riley and Breeden often talked about the roster moves they saw around the NFL in the late '70s and early '80s. They were astounded at some of the black players that were cut from teams that desperately needed talent.
"Cincinnati was better than most," Breeden says. "Paul was usually ahead of everybody."
One of the African-Americans that broke the pro football color line, Bill Willis, was a Hall of Fame center for Brown in Cleveland. On his first Bengals team, Brown had an African-American at left tackle in Ernie Wright and an African-American at safety in Jess Phillips, replaced the next season by Tennessee State's Al Coleman and a few years later Fisk's Neal Craig started for the 1973 AFC Central champs.
But Riley wasn't playing quarterback.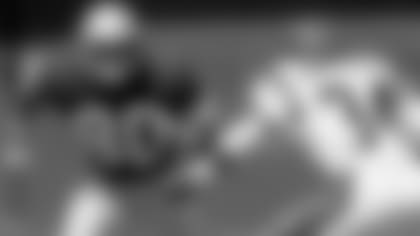 "If he came into the NFL insisting on playing quarterback," Breeden says, "he would have been sent back to Bartow, Fla."
But now, he says, "For the most part, merit reigns supreme. The thing I'm happy to see is the black quarterbacks. Those are guys that have always been making transitions. I'm a Bengal for life, but I (also) root for the Chiefs because of Patrick Mahomes. I just love to see these guys get an opportunity when they weren't getting it 15, 20, even ten years ago."
Beauchamp says the best player he faced in college was Tennessee State quarterback Eldridge Dickey, a phenomenon who could throw lasers with either arm. The Raiders drafted him in the 1968 first round and some say he had a better camp than Alabama rookie Ken Stabler. But Stabler got the job and Dickey briefly played wide receiver before he was out of the league.
And yet there were changes, too. Off the field. In his second season, Beauchamp casually welcomed former Giants linebacker Ken Avery into the fold in that Woodstock season of 1969.
They barely knew each other as they both put their keys on a downtown Cincinnati hotel front desk and said they'd share instead of taking the last two rooms. They didn't know it, but they had just committed some history as the Bengals' first interracial roommates.
Avery was drawn to Beauchamp's outgoing personality and welcoming high-pitched laugh. Kenny, who spent part of his youth playing stick ball in the New York City streets, is at ease with all kinds. Plus, Al knew the playbook cold and they spent their time learning from each other. To this day when they talk on the phone, and it's often after spending six years together, they say, "Love you," when they say good-bye.
"We had the same goals, the same values, the same upbringing. We were looking to accomplish the same things," Avery told Bengals.com a few years ago. "His dad whipped his ass for the same things my dad whipped my ass for."
That father told Beauchamp he wanted him to stay home to play in college. He had raised eight children alone since Al's mother died ten years before and if he needed him, he had to be close. And that meant going "across the tracks," to Southern. Even though he worked out and hung around Louisiana State and the coaches coveted him. Just ten miles away.
"We had a great relationship. The athletic director would visit our high school all the time," Beauchamp says of LSU. "He gave me a book of colleges and universities and he said, 'You look in this book and find what school you want to go to and I'll recommend you … The athletic program is not integrated. We would be recruiting you.'"
Beauchamp thanked him, but he didn't have to look in the book. He loved the fact that his family could see him play and that he could be there if they needed him.
Beauchamp wouldn't have had it any other way. You can put Breeden in that camp, too. After no one recruited him out of Hamlet, he went to work in a mill. When he partially cut his thumb off not long after graduation, he knew it was time. Central was there waiting and he walked-on to history.
"In spite of all the inequities we had to live with and hated, there are those strong institutions in the black community. The black churches. Black colleges," Breeden says. "I wouldn't have had it any other way. I'm glad I went to an HBCU. They embraced me and nourished me and helped me be the person I am."
In Houston, Texas, Eldridge Dickey's hometown, there is a strapping 15-year-old sophomore by the name of Ken Riley III. He's 6-2, 6-3 and his dad says he's trying to figure it out. He's playing defensive end and tight end, too.
The father says it's a little too early to say if there is a third generation headed to Florida A&M. But ….
"The majority of my family went there. It's one of the top schools," Ken Riley II says. "My dad had chances to go (coach) Division I, but I think he wanted to make sure me and my sisters were taken care of. And he loved it. I've got nephews and cousins that have gone there. It's tradition."