Wednesday marked the eighth year of wide receiver A.J. Green's first game in the NFL. The one he naturally scored the Bengals' winning touchdown on his only catch of the day, a 41-yarder as the clock ticked toward four minutes left in the game in Cleveland. Eight years later, he's still just as important to the Bengals even though no one knows when his injured ankle is going to heal well enough for him to play.
"Look at him over there," said wide receiver John Ross as he nodded toward the sound of guffawing and screeching coming from the practice squad locker space and home of the ping-pong table.
"He likes being around the guys. He cares about everybody. What a guy to have on your team."
Green talked for the first time since the injury before Wednesday's practice, ending his 46-day silence a few days shy of seven weeks. Remember those breathless breaking news tweets of six to eight weeks?
"I don't know where they got the six to eight weeks from. It's going to be longer than that," Green said. "It's just one of those things that has to heal on its own. When I feel I'm healthy enough to play at the level I'm used to playing, I just want to make sure it's at 100 percent."
So of course the subject of his contract extension came up and a lot has happened since Dayton. Like a couple of mega wide receiver deals. The most notable the one belonging to the guy he's been compared to since high school. Atlanta's Julio Jones just went for $23 million per year but, as you would expect, Green won't get into it.
"Everybody knows what I'm capable of doing if healthy. All I can do is play like I have the last nine years and it will take care of itself. You never know. It's a business," Green said. "I have no intention of holding out. I'm not going to do anything crazy. I just want to play football."
When told that runs opposite to the teeming craziness out there in the NFL these days, Green could only agree as he spread his arms wide.
"It's a lot of crazy," Green said. "I try to keep the football aspect of it."
Which is why you have to love Adriel Jeremiah Green and why he's so important in these parts. He doesn't have a timetable for returning to the field, but he definitely had a timeline for getting back on the sidelines, though. He wanted to be in Seattle for the opener even if he was in that dastardly boot.
"I'm very sick of it," he said of the thing, finally removed when he got back from the trip. "I'm sick of being hurt. Just hard to deal with these last two years. But like I said, just go with the punches, take the bad with the bad and take the good with the good and just go with it."
He told head coach Zac Taylor he wanted to make the trip and Taylor wanted him there as long as the doctors said it was OK.
"Some guys would lay low for the weekend, but he doesn't want to do it. He wants to be mentally prepared for when the time comes that he is ready to play. He wants to be engaged and he doesn't want to miss anything," Taylor said. "The team likes him, and he warms my heart when he's around, because that's when I remember that I have A.J. Green hiding out in the background. It's good to have guys like that. He's a captain, and you need a veteran presence and veteran leaders around even if they're not playing."
If anyone knows a thing or two about openers it is Green, starting with that first one eight years ago. Then there was the one in Baltimore in 2014 when he and quarterback Andy Dalton beat the Ravens as the clock ticked under five minutes left on a 77-yard TD bomb. And there was 2016 in New York, when he dropped 180 yards on the Jets and the suddenly aging Darrelle Revis, a little grayer after his encounter with Green.
"No other weekend like week one," Green said. "Everything flies around in week one. Week two, everything starts to slow down a little bit more."
Voting him a captain last week was a no-brainer, but it still means a great deal to him and it fueled his desire to be out there even more.
"It's humbling that they still understand my presence," he said. "I just told Zac I wanted to go. I wanted to be around the guys. Especially Damion (Willis), the young guy, John. Just getting them ready. Just talking to them."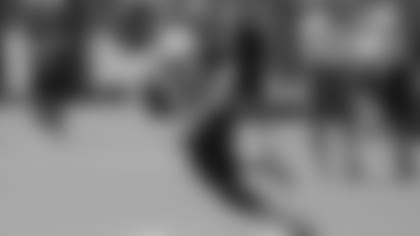 Imagine how last Sunday was for Willis. Here he was, an undrafted rookie who grew up in Meridian, Miss., idolizing two NFL wide receivers. Green and Brandon Marshall. Not only was he starting in Green's place, but as the fireworks exploded Green leaned into him to give him some advice. It's the only thing he said to Willis all trip and the kid probably won't ever forget it.
"He was like, 'It's still football. Keep doing what you've been doing,'" Willis recalled. "It was nothing big. But it was very encouraging."
Green has been offering Ross advice for two years and on Sunday it was Ross that offered that Green-like opener with a career-high 158 yards
"I felt really happy for him," Green said. "Just how his career has started with the adversity and how he works his butt off every day. Happy for him to play at a high level like we know he can."
Ross: "We knew he'd make it no matter what. He'd be on the side and if he saw something he didn't like, he'd tell me. He basically told me just to relax and have fun. The biggest thing is that he was there helping if we needed it. But he's been like that since I got drafted."
And how about for Green? Willis watching him as a kid?
"It's crazy. Andy and I were just talking about that," Green said. "Some of these guys were in high school when we got here. It goes by fast. I can't believe it's my ninth year. It's crazy."
But after taking a look at Taylor's offense for real, Green doesn't think it's crazy that maybe he can play a little longer than he thought. Even if he was probably joking. But he saw Sunday's snaps in the Share-The-Wealth Offense. Usually Green plays all of them but maybe two or three. But on Sunday, none of the five receivers played 90 percent. The two leading wide receivers, Ross and Tyler Boyd, played 81 and 79 percent, respectively.
If Green had bought into the offense before, he's now a shareholder after Sunday.
"One thing about Zac's offense, man, I could probably play another eight years if I stay here," Green said. "Just going from like playing 80 plays a game to 40 or 50, I'm like all right, that's good with me. He mixes up a lot of things. It's unbelievable how smart he is, the way he conducts our offensive meetings. I've never seen it before. How he makes in-game adjustments, like during halftime and during the game, he's on his little iPad going crazy. It's fun to watch, to be on the sideline to watch him work is unbelievable on a game day."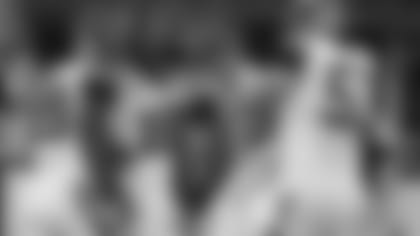 It's just not now that Ross has thought about playing with Green.
"I've wanted that since day one," Ross said. "It's not even so much about me and him. It's having that guy in the slot. Very special."
That day looks to be closer. It's not another 46 days away, but it's not around the corner, either. He will say he's getting closer to the rehab field. Thursday? He says it's great running again on the zero gravity treadmill.
"I think I did a play drive so it was probably like 10 minutes," Green said. "Running 20 seconds on, 10 seconds rest, 20 seconds on, different things like that. It felt good."
What about the Monday nighter in Pittsburgh? That would be about ten weeks.
"That'd be a great game to come back. But like I said, we don't have a timeline," Green said.
No time like the present, where Green remains as important to the Bengals as if were playing.