FOR IMMEDIATE RELEASE; TUES., MARCH 17, 2015
FROM CINCINNATI BENGALS PUBLIC RELATIONS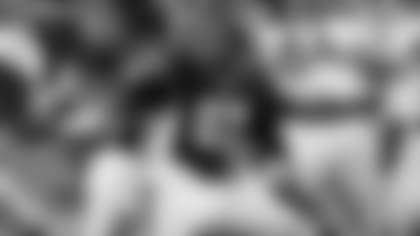 BENGALS' GENO ATKINS ATTENDING
INAUGURAL NFL FINANCE CAMP
Bengals DT Geno Atkins is among 20 current and former NFL players taking part in the inaugural NFL Finance Camp, today through Friday at the University of Miami (Fla.) School of Business Administration.
The program offers participants an opportunity for in-depth understanding of the financial world and for building long-term financial security.
The Finance  Camp is one of eight post-career training programs offered to current and former players through NFL Player Engagement.
Attendees at the Finance Camp are receiving instruction from University of Miami business school professors and from retired All-Pro DE Patrick Kerney, who now serves as the NFL Vice President of Player Benefits.