On the 14th day of the month, Dan Fouts settles into another Cincinnati football stadium for another big one.
He's the CBS analyst for Sunday's Bengals-Steelers epic (1 p.m.-Cincinnati's Channel 12), and the Chargers' all-time No. 14 has been studying the Bengals' current No. 14. And he likes what Andy Dalton is doing in what looks a lot like the system that took him to the Pro Football Hall of Fame.
It's all very ironic in an orange-and-black striped sort of way. When Fouts got his career on track in his fourth season out of Oregon, he did it with the help of watching plenty of film of Ken Anderson, the Bengals' original No. 14.    
It was Anderson that out-thawed Fouts during the biggest game of their lives on the 10th day of 1982 in Riverfront Stadium's Freezer Bowl to go to the Super Bowl. Then three years later Fouts came back through on his way to Canton and pumped up 320 yards to beat a young Boomer Esiason in the highest scoring game ever for both franchises at the time. Chargers 44, Bengals 41. A Bob Thomas chip shot field goal at basically the gun. Now Esiason's backup, Anderson watched Fouts pass him on that long day on the riverfront into third place on the NFL's all-time completions list.
"Some good memories, some bad memories in Cincinnati," Fouts said this week. "That's part of playing the game."
So here is Fouts again and he's intrigued because Dalton is in the same system birthed by Chargers head coach Don Coryell that gave rise to Fouts' career and turned the NFL into long ball from small ball. If Bill Walsh was the driving force behind turning the NFL into a passing league, Coryell made it a scoring league. Fouts spent the week looking forward to comparing notes with Bengals offensive coordinator Bill Lazor.
"I don't know if you'd call Bill Lazor a disciple of Don Coryell, but he's certainly embraced that system and it's been good for (Dalton)," Fouts said. "It seems to fit him. It's pretty cut and dried simple for the reads and knowing where your receivers are going to be. I think that's the biggest thing. The different adjustments receivers have to make on the move. They have to, obviously, be in sync with the quarterback. It takes a while."
Lazor loves putting the ball and call in Dalton's hands. Coryell's scheme did that for Fouts.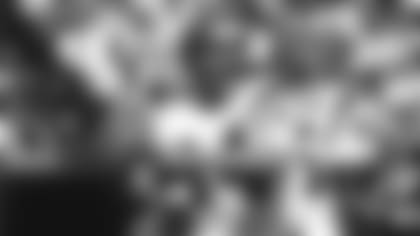 "When I played for Don, I rarely audibled, if ever, because the adjustments were built in to each play," Fouts said. "It was up to the quarterback to recognize the coverage before the snap and have an idea what the receiver is going to do based off of that. You basically start looking for a three-on-two and two-on-one and then a one-on-none and that's the guy you're supposed to throw it to."
Before Coryell came to San Diego, Bill Walsh surfaced for a year as the Chargers offensive coordinator after he resigned from Paul Brown's staff in Cincinnati when he didn't succeed him as head coach. That's not the only job he didn't get. Fouts wasn't happy when the Chargers let Walsh go to Stanford to become head coach in 1977. But then Coryell arrived in 1978 and actually used some of the elements that Walsh implemented even though Walsh's West Coast offense that carves up the width of the field and Coryell's offense that chews up the vertical is viewed as different schools.
But as Fouts says, the Coryell system views the entire field. When Walsh arrived in San Diego he had reels of Bengals' film. He told Fouts to emulate everything No. 14 was doing on the screen. Anderson.
"I said, 'Good luck,' because Kenny was an exceptional talent with his athleticism and accuracy," Fouts said. "Early on he was a dynamic runner, but his (completion) percentage was right at the top."
Fouts, who along with former wide receiver James Lofton has a Pro Football Hall of Fame vote, says it's "mind-boggling," Anderson isn't in Canton with him.He would be a yes vote. Walsh got his career headed in the right direction, he believes, and besides Anderson film Walsh also brought from Cincinnati wide receiver Charlie Joiner.
"The weak-side passing game," Fouts said. "He said, 'Go get me Charlie Joiner.'"
The Chargers did, but they had to give Paul Brown the NFL's best pass rusher in Coy Bacon. Joiner went to the Hall of Fame went with Fouts. And everybody has wondered since if Joiner would have gone into the Hall with Walsh and Anderson if everybody stayed in Cincinnati.
"I remember standing on the sidelines next to Charlie," said Fouts of a Bengals-Chargers game. "And I don't think Kenny had an incompletion as the game got going. I asked Charlie something like, 'Does he ever miss?' And Charlie said very dryly, 'Rarely.'"
Fouts figures Dalton is going to need that kind of game Sunday and he's in a system where he can get it done.
"He's a smart kid and he's been around awhile now," Fouts said. "But they've got to protect him because the Steelers' pass rush looks like it's getting comfortable."