My story begins like most in saying "Lifelong Fan," but I feel my connection with the Bengals was solidified at the historic Longworth Hall back in 2004 when I drove my future Who Dey Wagon to the game for the first time in several inches of snow as we beat the NY Giants. 
This 1991 Plymouth Voyager was originally my parents and served as my ride to elementary school.  Knowing that I loved to tailgate and couldn't miss a game for any reason, I felt it was a wise investment to transform this everyday van into a Who Dey Wagon tailgate mobile.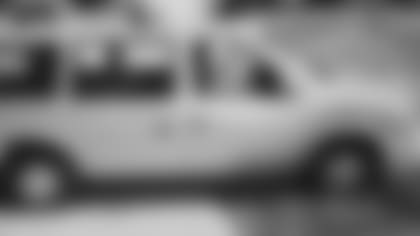 Day-by-day my friends and I worked on the van in preparation for the 2005 season.  By prepping the van together with friends and family and having it professionally painted I knew this van was special.  The color reflects with 1978 American Motors Sun Orange, an exact match of the team's helmets.
Over the years it has earned its stripes, with lots of time and effort was put into forming and printing the stripes.  I actually have two stripes left that the Who Dey Wagon has yet to earn. Maybe after our first playoff win we can finalize the stripes. 
The Who Dey Wagon is officially 25 years old and is limited to local trips to and from the stadium now.
Bengals and tailgating have been a tradition we hope to continue as long as the Who Dey Wagon fires up!!!