We've been Bengals fans literally all our lives. My dad and uncle bought two season tickets in 1972 and these tickets have been in our family ever since. Sometime in the late 1980s my uncle gave up his ticket and that's when my brother and I started going to games.
For years we only had two tickets, so my dad would scalp a ticket, give me and my brother the seats and stand behind us during the game, (we were in the last row on the aisle). My brother and I grew up watching and rooting for the teams of the 1990s and we are still die-hard Bengals fans today.
I attribute this fandom to our dad. Rain or shine, warm or cold, we were at the game. If it was an away game, we'd get together and watch it on tv. This became our tradition.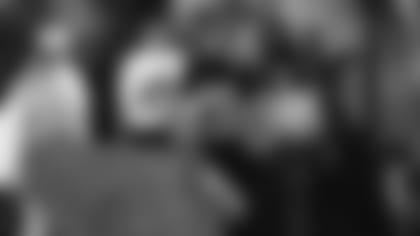 As we went from grade school to high school we started to realize how historic some of the games our dad had witnessed in person were. He was at both Super Bowls and the "Freezer Bowl." We would ask him about these games from time to time. At Super Bowl XVI, he and our uncle had walked across pure ice to get to the Silverdome. He was very glad Super Bowl XXIII was in warm Miami. I asked him how watching "the drive" live, thinking we'd won only to lose a few minutes later, how he'd remained a fan. He said, "I told myself there's always next year," (a mantra the three of us adopted in the 90s).
The "Freezer Bowl" he remembered was so cold the beer taps had exploded and the beer had frozen in a giant ball where the tap had been. We moved with the team to Paul Brown Stadium and were able to get four season tickets. We've seen a lot in our time as Bengals season ticket holders and over the years we began to make memories we all shared.
We did the "Ickey Shuffle" and the "Shake 'n Blake" and couldn't wait to see what Ochocinco would do next. We were there for the return of MNF in Cincinnati in 2004. Some of our favorite games are the "guarantee game" where we beat the undefeated Chiefs, watching Corey Dillon set the single game rushing record and the epic comeback to beat the Seahawks in OT in 2015.
We've sat through pouring rain, hurricane level winds, snow and cold, but also warm days and perfect nights. Through it all, we've remained loyal, bleed black and orange Bengals fans.
Our dad died in 2010 but my brother and I still share the season tickets with friends. It's a way for us to remain close to our dad and we're looking forward to many more great seasons and memories. Who Dey!