Elizabeth Blackburn, born just in time for a Bengals fourth-quarter rally before making it to Riverfront Stadium the next Sunday for Boomer Esiason's last start of his first Cincinnati stint, knows what it is all supposed to feel like.
Because she has already felt it.
"Just not long enough," she says.
Blackburn was one of the 63,257 that jammed into the stadium named after her great grandfather for the Wild Card Game against the Steelers that night five years ago. The sight of fans weeping, dancing and shrieking as Vontaze Burfict ran his interception back down the runway to the Bengals locker room with 83 seconds left became a vision.
"I never felt the high I felt before the fumble. It was packed … looking out I could see the fans in the canopy jumping up and down. We want to win. It's what I strive for. That moment, that energy is what I want to recreate. I want to feel it and I want it to last."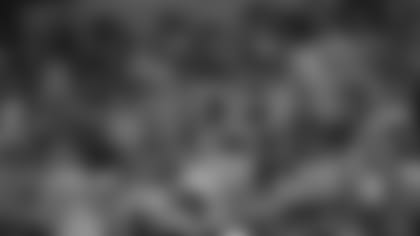 Like Esiason, the Bengals' second Super Bowl quarterback, Blackburn came back to town five years after she went away. She ventured into management consulting. Then private equity. Then, during a six-month stretch in the NFL office dealing with the salary cap, her co-workers spun off a nickname from her last name ("Burnie") while she made a name for herself in the 2017 collective bargaining negotiations.
As she finishes her first year working with the team, she is still in no-huddle mode.
"Tremendous horsepower," says Chris Halpin, one of the NFL executives who worked with her in the league office. "She brings a very inquisitive, analytical mind. High energy."
As the team's Director of Strategy and Engagement, Blackburn took a scouting trip to last month's Senior Bowl as ownership's representative while shepherding the final stages of an overhauled season ticket package brimming with new benefits including the "Canopy Crazies," honoring what she saw and felt that night five years ago. While taking a look at potential draft picks, she also planned to draft the second of a series of Bengals executives' editorials to be unveiled Wednesday on Bengals.com.
"She's been a ball of energy since I've known her. That girl is a bouncy ball," says Alexis Victor, one of the friends she has collected and kept since grade school, another one of her traits. "She's always happy and ready to go. I'm so excited about what she's going to bring to the team and to the city in general. It's going to be more than a football thing."
That didn't take long. The "Stripes Don't Come Easy" campaign that Blackburn quarterbacked late last season with Cincinnati's minority-owned BlaCk OWned Outerwear is a partnership the Bengals hope fosters community in a time of division.
The little girl who had a tiny No. 8 jersey to honor her favorite player, Jeff Blake ("I cried when I found out he wasn't on the team anymore"), before graduating to 10 Chad Johnson jerseys (among them an Ocho Cinco and Pro Bowl No. 85), is set to preside over April's rollout of the Bengals' new uniforms.
And all that comes in the wake of the team's social media analytics that have taken off since she arrived, with the Bengals screeching into the NFL's top five for growth in audience, engagement and video views.
But football is why she's here.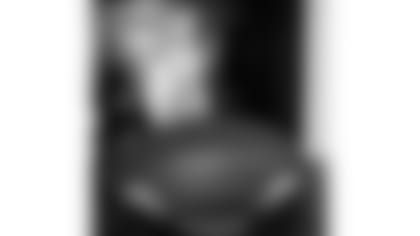 The oldest child of Bengals' vice presidents Katie and Troy Blackburn and the granddaughter of Bengals president Mike Brown, Elizabeth Blackburn has been football-obsessed since before she can remember. When the family recently cleaned out its basement, they found her fifth grade autobiography project: a 30-plus page book dedicated to her love of football.
We know she's 28 now because when she was working in the league office, she and some cohorts discovered that "Burnie" was born in the third quarter of the Bengals' Nov. 15, 1992 game in New York, just before Esiason began to carve into the Jets' 17-0 lead.
"I remember growing up wanting to win the Super Bowl and wanting to work for the team," Blackburn says. "My entire career and work experience has been to make sure I was doing it because it wasn't assumed of me. That was probably the hardest part. Making sure I wanted to do it and that I could actually help."
While Blackburn followed her grandfather and mother to Dartmouth College in Hanover, N.H., it was actually the first place she had ever been where no one knew her as the kid that could wind up running the Bengals one day. She was just the freshman girl from Cincinnati standing up at a frat party to defend Bengals quarterback Andy Dalton. All of which was no surprise to Ryan Galloway, another grade school friend who also went to Dartmouth and considers her "my adopted little sister."
"There were several fiery conversations. I don't ever remember her losing a debate," Galloway says. "We had several discussions about the national media not giving Andy credit when the Bengals were doing really well.
"She would never take an insult lying down. Anytime there would be some perceived insult, she would come back strong and not let them get away with it."
But there was never any debate about this. No matter where she was or what she was doing, it kept coming up Bengals, Cincinnati and football.
An Economics and Engineering double major, Blackburn first finished off her economics degree with a paper comparing NFL ticketing data to the economic tradeoffs between the 85 percent blackout rule and secondary pricing market. Then she capped her engineering degree inventing an app that offered a second screen during a live game to teach new NFL fans the rules and positions that her great grandfather all but invented.
When she went to San Francisco to work for the management consulting firm Bain & Co., she became drawn to co-workers from Midwest towns like Indianapolis.
"Close enough," Blackburn says of the lure of a small city's attributes in the heart of the country.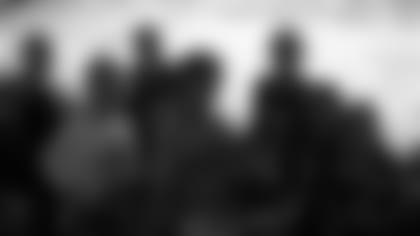 She was such an enthusiastic proponent of her hometown that during a Bain roundtable discussion a friend turned to her and said, "You're like the Leslie Knope of Cincinnati," referring to the TV character who shot to fame as the tireless advocate for Pawnee, Indiana.
"One of the best compliments I've ever been given," says Blackburn, who hopes the partnership with Means Cameron of BlaCk OWned is the first of many community give-backs.
"The best thing that could have happened to me," she says of the time away. "As I was away from the team and just watched the team on TV without my family, I found myself picking projects to do about the team. That's when I knew. 'I love this. I know I'm passionate about this. And I want to go and eventually come back because I really want to do it.'"
Peter Ruocco could have told her that back in 2017.
That's when Ruocco, an NFL senior vice president for all things labor and salary cap, hosted her in a three-month internship while she was working at Bain. Blackburn also put in three months in Chris Halpin's fledgling strategy and development office, but it was the Management Council that named her program that she developed "The Burn System," after her.
Ruocco says Blackburn used her "extensive computer skills" to allow them to value every number or dollar amount related to collective bargaining with the push of a button.
"It will be used forever more, I think, in negotiations," Ruocco says. "She was invaluable and she did it with a smile on her face."
That didn't really surprise Ruocco. He's been talking numbers with Mike Brown since 1986, about the time Katie Blackburn got out of Dartmouth and went to law school. He's been telling Brown that his granddaughter is not just a little bit good, but "fantastic."
"Being smart runs in that family," Ruocco says. "Quite frankly, if she didn't know someone that owned the team, we would have hired her.
"She's got every attribute to be a leader at that club."
But when the time came, it caught her by surprise.
While working in New York at the investment firm KKR, she came home for Christmas, 2019. Or, as she would say, before the last draft. She hadn't thought about making the move, but then she made the trip to Miami to watch Dalton lead a historic fourth-quarter comeback that fell short in overtime.
It turned out to be a bit like that Bengals rally the day she was born. Short but significant. This one gave birth to a new era because the Bengals left the field with the first pick of the new decade. Like her grandfather, who has the corner office bookshelf ranging from Sparta to the Super Bowl, she's got a sense of history.
In fact, it was the prospect of working with the 85-year-old Brown that helped her make up her mind. After taking a couple of weeks to flesh out her role in talks with him, her parents and her uncle, club vice president Paul Brown, she made the call.
"The time was right," Blackburn says. "I wanted to be able to work with him with his rich history of growing up in the NFL the way he did. I feel like the Bengals are in a unique point in time where we're building something meaningful for the next chapter of the team and I wanted to be a part of that."
It's not exactly full circle. Not when you kind of know you're coming back.
She has to laugh recalling how she told defensive assistant coach Jordan Kovacs recently about her days working training camp as a ten-year-old chasing down the ball and starting each play by holding it up and calling at the top of her lungs, "Left hash, left hash."
"He was wondering how shrill that must have sounded. A ten-year-old yelling like that," Blackburn says.
Not full circle. More like finding her voice.