The Bengals staged their rookie show for Saturday's big crowd at steamy Paycor Stadium as fourth-round wide receiver Charlie Jones and seventh-round cornerback D.J. Ivey got together with the ball at the NFL's "Back Together Weekend."
Jones, who came out of Purdue last season with 110 catches and Saturday's apt nickname 'Chuck Sizzle," made a handful of catches that included two of the leaping variety over the middle with plenty of separation.
Ivey had an interception intended for Jones, almost had another one on a deflection but barely stepped out of bounds, and knocked away a touchdown pass in a low red-zone drill from rookie wide receiver Andre Iosivas.
And second-round cornerback D.J. Turner, who earned a promotion as one of the best players on the field in the first three days of a training camp he begins each day in a breakfast club with Ivey, got a welcome to the NFL moment from the Bengals' pair of 1,000-yard receivers.
"I gave him a hard time. Teased him," said Pro Bowl wide receiver Ja'Marr Chase. "A hundred percent it makes them better. That's why we're here."
Turner had good coverage on Chase on a back-shoulder fade, but Chase's advertised hand strength pulled the ball away from him for about a 20-yard gain.
"Maybe the ball pops out if we're able to go to the ground, but he made a good play," Turner said. "I've just got to go through the ball harder. Go stronger and harder through it."
Then Turner put his hands on Tee Higgins and found out just what a specimen the 6-4, 220-pound Higgins is. He stumbled and Higgins was gone for about 20 more yards.
"On the line I just slipped there on the release," Turner said. "My cleat just gave out and he got a step on me."
But cornerback coach Charles Burks was pleased with how Turner stood up in front of the big crowd against the NFL elite.
"He earned the opportunity. Any time you have ball production, you get the opportunity to go against the best," Burks said. "I thought he reacted well. I thought he was in good position and I think it's a good starting point to build from."
Head coach Zac Taylor is looking at the big picture. Heartened but pragmatic. He knows the Aug. 9 practice against the Packers and the Aug. 11 preseason opener against them is going to be played at a different speed.
"Through three days I think he has been impressive," Taylor said before Saturday's practice. "It's one thing to do it three days, it's another thing to do it three weeks, it's another thing to do it three months. With all these young players it's the consistency over time that will be critical for them.
"I think for all these rookies early in training camp the installs are smaller. They're going to get much bigger next week. They've handled it the right way. I've been really impressed. Next week is going to be the bigger challenge, the four practices we have really leading into the Green Bay practice. That's where a bigger assessment will be able to come once we put the pads on. Guys are getting a lot sorer and the install gets bigger and that's when you can gain a better assessment of these guys."
On a day the Dolphins reacted to the injury to Pro Bowl cornerback Jalen Ramsey by signing old friend Eli Apple, the Bengals roster seems to be teeming at cornerback.
No. 1 Chidobe Awuzie looks to return at any moment from ACL rehab. Cam Taylor-Britt, who started with Apple last season in the ten-game winning streak when Awuzie went down, got his first interception Saturday since the AFC Divisional. Sidney Jones IV, the veteran free agent they signed instead of Apple, has looked good getting his hands on some balls and on Saturday rotated with Turner opposite Taylor-Britt against the Ones. Turner can also back up slot cornerback supreme Mike Hilton. Throw in Ivey and a pair of vets from last year who have been active this camp in Allan George and Jalen Davis, and you get to more than six fast.
PLAYER OF THE DAY: CB D.J. Ivey
According to Ivey, he arrived late on the Bengals' radar in this year's draft. When he arrived for a pre-draft visit with the Bengals, senior defensive assistant Mark Duffner told him they had gone to the University of Miami pro day looking at linebacker Mitchell Agude, an edge that ended up singing as an undrafted free agent with the Dolphins.
But instead, defensive coordinator Lou Anarumo came back from the pro day raving about Ivey's ability to move (NFL DraftScout put him at a 4.46-second 40-yard dash, a 39-inch vertical, a 7.19-second 3-cone drill, and a 4.21-second 20-yard shuffle) and Burks loved what he saw on film.
"I fell in love when he got here and we spent the day with him," Burks said. "A very genuine guy. A good person. He's quiet but has confidence. Whatever else he brings to the table, you can work with the traits that he has."
Burks said when he watched the tape he could see the traits at the line of scrimmage. Lean at 6-1, 192 pounds, Ivey didn't mind being physical and that's what he did in the end zone to bat the ball away from the 6-3, 205 Iosivas.
"He beat me on a back shoulder fade yesterday. Just trying to get better every day," Ivey said. He's a talented guy with a lot of speed, big body and you know he likes to body you and they like to throw him (high) balls and shoulder balls, so you have to match him."
Burks liked how Ivey used his eyes on the interception when he picked off quarterback Jake Browning trying to make something happen with Charlies Jones in the middle of the field.
"It was Cover Two and I got my head around. Once I saw the No. 2 (Jones) coming out, I knew it was third and six, third and eight, and he broke off his route at about sticks and I just jumped the route. I man turned it instead of speed turned it and got my head around in time to see the quarterback release the ball."
The Apple deal is a bit ironic. Burks used to coach the Dolphins secondary and started his first breakfast club with Pro Bowlers Xavien Howard and Byron Jones to set a tone. This year in Cincinnati Burks has two rookies, Turner and Ivey, and the three of them meet every morning at 7:30.
"I think it's extremely beneficial for early pros to establish a routine where you get a good foundation and take that on for the rest of their careers," Burks said.
Ivey has no problems getting in there early. It's later than at the U, where they had to be lifting or meeting around 6:30 to 7.
"Very helpful. He tells us to get in our playbook a day ahead for install," Ivey said of Burks. "Hone in on the little details so when we get with the vets it's boom, boom, boom."
It must be working because Awuzie says Turner and Ivey have yet to answer a question wrong.
PLAY OF THE DAY: WR Kwamie Lassiter II's one-handed catch
Lassiter, in his second year out of Kansas, has looked good early and he knows he has to because of the traffic on the roster at receiver. You can count to seven real, fast, too, with the emergence of Jones, the raw talent of Iosivas, and the special teams talent of Stanley Morgan, Jr.
"After the big three we all have to just put our head down and play," said Lassiter, invoking Chase, Higgins, and Tyler Boyd.
Lassiter showed up big Saturday with a marvelous catch working deep down the sidelines on safety Dax Hill. With Hill hanging on him, Lassiter was able to track quarterback Trevor Siemian's sky ball while moving past the leaping Hill and plucking the ball with one hand over his head.
"Trevor just gave me a chance," Lassiter said. "It looked like he was getting ready to scramble, so I was getting ready for a scramble drill and he just threw the ball up. It was kind of a back shoulder (throw), so (Hill) wasn't really looking and I just went for the ball."
Lassiter said it has to be one of his best catches ever: "I don't get too many one-handed options."
QUOTE OF THE DAY: "I've got your bobblehead and I need you to autograph it." Bengals center Ted Karras to Bengals radio play-by-play voice Dan Hoard.
This is why Karras is the greatest. Asked if a pro athlete had ever uttered those words to him, Hoard said, "That's the first and last time."
SLANTS AND SCREENS: Last year kicker Evan McPherson ended "Back Together Saturday," with a 65-yard field goal and he wanted to go two yards longer this time. It would also be a yard longer than Justin Tucker's NFL record.
But it was about five yards short as the wind suddenly died.
"Maybe 15 yards short. That's probably the worst ball I've hit since I've been here," McPherson said. "I duffed it. You play golf, right?"
But what the people didn't see as they were going to their cars is McPherson staying on the practice range with punter Brad Robbins and drilling a 65-yarder again.
"I didn't want to end on that bad of a kick," said McPherson, who thinks he backed up too much and let the adrenaline take over on the long one.
Before the duff, he thought was hitting them well and he drilled a 52-yarder right after he barely missed a 50-yarder left …
Tee Higgins could have been Player of the Day Saturday, just like he could have been the first practice. The guy looks terrific. "Best shape of my life," said Higgins, who stayed in Cincinnati to work out this summer ….
Running back Joe Mixon is a man of the people. He played catch with some of the fans as he lofted footballs into the stands and on his last run of the day he raced 70 yards into the end zone and launched himself into the front row ...
Taylor-Britt said he and Siemian baited each other on his interception. Siemian wanted him to go in the flat and Taylor-Britt hovered there until he broke back and reached up to grab it …
Right tackle Jonah Williams worked with the Ones after getting a day off Friday and working with the Twos Thursday.
"Just precaution if it starts swelling, but I feel amazing. I don't even feel it," said Willams, who had surgery for a dislocated kneecap. "From now on it's pretty much two days on and one day off and I don't think we'll have to load management it as much." …
Punter Drue Chrisman has yet to practice this camp after a hospital stay and Taylor is looking to special teams coordinator Darrin Simmons to manage the rookie Robbins without competition.
"Darrin is a pro at that and so just statistically there are things we're looking for and evaluating all things that go into that competition there will be plenty of time for Drue to come back and compete side-by-side with Brad," Simmons said. "In the meantime there is plenty to compare it to and Darrin has decades worth of notes to compare it to and see where we need to be at in punting situations and give Brad things to continue to work on and try differently. Darrin has a great plan in place for that." ...
It was reported the Bengals worked out old friend Drew Plitt as well as Reid Sinnett this weekend in the quest to pick up a No. 3 quarterback in Joe Burrow's absence. Don't look for a quick announcement on which XFL player they'll sign, but he figures to be in place for Monday's practice.
Plitt is on the phone list and is the guy they turned to last year to spell Browning and Brandon Allen in the preseason when Burrow had an emergency appendectomy the day before training camp started.
Plitt, who played at Loveland High School in the Cincinnati suburbs before quarterbacking Ball State, thrilled the home folks last year in the final minutes of the preseason opener at Paycor Stadium when he led the Bengals to a two-minute drill touchdown. He hit all six passes for 76 yards, the last one a 25-yard touchdown to wide receiver Kendric Pryor with 74 seconds left in a 36-23 loss to Cardinals.
Sinnett, out of San Diego State, has been on the practice squad of three teams since he came into the league in 2020 and had two stints with the Dolphins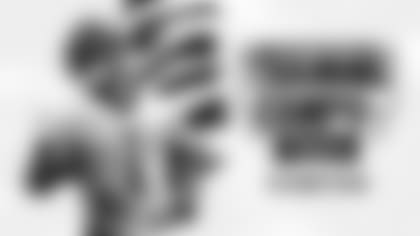 Training Camp 2023 Center
The official source of news and information about Bengals Training Camp 2023.