The Bengals make their first trip to Allegiant Stadium for a late afternoon AFC showdown with the Las Vegas Raiders, as both sides bring a 5-4 record into Week 11.
Here are five things to know ahead of Sunday's Week 11 matchup with the Raiders:
Sunday marks the 33rd meeting between the Bengals and Raiders, with recent history favoring Cincinnati, as the Bengals have won three of the last four, and four of the last six against the Raiders. In the three most recent wins, the offense has topped 30 points in each game as the defense has recorded 11 sacks on Raiders' quarterbacks. Joe Mixon has also seen his share of success in the last two meetings against the Raiders; the halfback has tallied 215 rushing yards and three total touchdowns. 
With 282-passing yards in Week 9, Joe Burrow surpassed 5,000 for his career, becoming the fastest Bengal to achieve that feat. Burrow is the sixth quarterback in NFL history to hit that milestone in 19-career games or less. Only the Chiefs' Patrick Mahomes (16) and the Chargers' Justin Herbert (17) reached 5,000 career-passing yards quicker.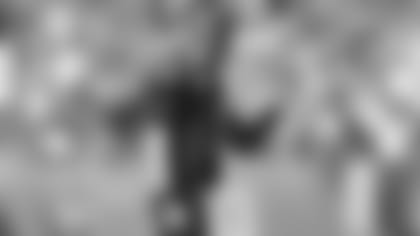 Burrow's accuracy has been on display this season, as the second-year signal caller leads the NFL with 83% of his throws being on-target. Only 11% of Burrow's throws this season have been considered off-target, which is the lowest percentage across the league. When it comes to the Bengals receiving corps, they've been showcasing their playmaking ability all season long, as the Bengals lead the NFL averaging 6.6 yards after the catch.
Joe Burrow, Ja'Marr Chase, and Joe Mixon have been leading the charge for the Bengals on offense, and it's showing up on the stat sheet. The Bengals are one of three teams in the NFL to have a player in the top ten in passing, receiving, and rushing yards, with the Los Angeles Rams and Minnesota Vikings being the other two. Burrow, 2,497-passing yards, Chase, 835-receiving yards, and Mixon, 636-rushing yards, are all on pace to challenge Bengals single-season yardage records.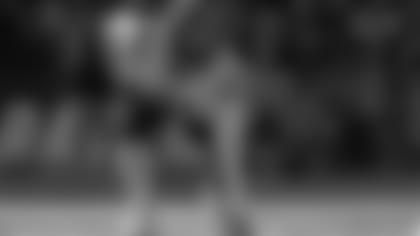 Defensive end Trey Hendrickson has been on a tear for the Bengals, recording at least one sack in five straight games. This is the longest sack streak of his career, and the second-longest active streak in the NFL. If Hendrickson continues on this pace he would be in line for 16 sacks this season. That would be the most by a Bengals defender since Coy Bacon recorded 22 sacks in 1976.