Ever since training camp began, Bengals No. 1 cornerback Chidobe Awuzie has been trying to sneak on the field to get any kind of a rep, even lining up as a gunner on punt run-throughs as he goes through the last stages of ACL rehab.
But as aggressive as he has been, he has always been just as cautious about staying away from setting a return date to play in a game. Even after Monday's practice, when he joyfully took about a third to 40 percent of the snaps in his first team drills on a 95-degree day that blanketed the Kettering Health Practice Fields.
"To be back on the field with my brothers is a great thing. Just wanted to put a couple of plays in a row," Awuzie said. "Football is a dynamic sport. I could do drills on the side all I want, but until I'm out there getting my reps, I'm not going to be up to the speed of the game.
"I don't put goals on myself … It would be a blessing to be out there (for the Sept. 10 opener). But I'm not going to rush things, either. I'm just going to play it day-by-day … It's a long season. Whenever I'm able to really contribute as being Chido, I'll be out there
This first day looked pretty good. He didn't get tested much. He did make a vintage Chido-camp play early when he was all over Pro Bowl wide receiver Ja'Marr Chase like the good old days of the past two training camps. On a ball over the middle, Chase ripped it away from Awuzie.
He ran deep but didn't have to make a play on a long ball. When he worked in the red zone, director of rehab Nick Cosgray watched his steps as he dropped into coverage and kept telling him, "Good, Chido, good."
And that's been the biggest battle, Awuzie says. As rigorous as the physical comeback has been, it's been the mind game of it all.
"After four months, I was very confident. I was like, if we have to play a game right now, I could play," Awuzie said. "But I learned through the process there's time you have to put in, reps you have to take, and even now, I always heard about this mental hurdle. There are some mental things you can psyche yourself out, but I've been blessed with great people around me in this locker room.
"I would say that was the toughest part. The mental hurdle," Awuzie said. "In this game, you're never really 100 percent. If I get close to that, and not any complications after a game or (after) or putting plays in a row, I feel confident I'll be able to go out there and make some plays."
It's like he jokingly told his teammates Sunday when he took his first seven-on-seven snaps and they were documenting his every move like a network broadcast.
"I told them to shut up. Trying to build it up," Awuzie said. "I just want to go out there and play. It was cool, but just let me play, bro. But it was cool."
BACK IN THE MIX: Awuzie had his challenges, but imagine the plight of Mitchell Wilcox, who came on so well late last season filling in for the injured Drew Sample. He didn't even know he was hurt until the day after he took 18 snaps in the AFC title game. He thought he was headed to free agency hale and healthy until his exit physical revealed what he called "a major meniscus injury," in his right knee.
"Routine, but it required time," said Wilcox after Monday's practice with a look of relief after he put in that time to make his first appearance in team on the day he was cleared. "I never had any swelling. Never had any pain … It was a punch in the gut because I thought I made it through unscathed."
But Wilcox, an undrafted member of that vaunted 2020 rookie class, has a good relationship with the club and kept in touch throughout free agency before re-signing just before camp.
Don't forget how much Wilcox meant last season when head coach Zac Taylor made him a captain for the game in his hometown of Tampa, a huge game in mid-December where he made a just-as-big third-down conversion catch in the comeback from 17-0. He capped it with his first NFL touchdown catch on "a late leak," where he faked blocking on the perimeter on quarterback Joe Burrow's play-action, leaked into a pattern, and was wide open as the rolling-out Burrow flipped it to him.
Kind of like quarterback Trevor Siemian did Monday in the final team drill. "Very similar," said Wilcox with a smile.
It didn't go for six, but it was big just the same. A catch on the road back. Before he suffered a concussion in the preseason opener and missed the next game, Tanner Hudson appeared to have the third tight end spot behind Irv Smith and Sample. Wilcox isn't sure if he'll play in Saturday's preseason finale in Washington (6 p.m.-Cincinnati's Local 12), but he's confident he's got enough time to make the Opening Day roster.
"It's going to take all of us to get to where we want to be," said Wilcox, who thinks he may have suffered the injury in the Dec. 4 win over the Chiefs at Paycor Stadium.
PLAYER OF THE DAY: Slot CB Jalen Davis
It could have been a bunch of guys.
Left end Sam Hubbard had two sacks on the first drive that opened the day. Right end Trey Hendrickson had one and they kept rushing all day. Chase shook loose for a bomb, a few shots, and even though he didn't score in the red zone he made a great pluck at the pylon. Tee Higgins was his usual massive self with some Mr. Tennessee Basketball postups. Tyler Boyd completed the Big Three's day with some seamless catches down the seam.
But Davis' two interceptions, one in the red zone, are hard to beat. It seems like for the last week or so it's either him picking the ball off or the guy he backs up in the slot, Mike Hilton. Earlier in camp, the quiet and reliable Davis had a "Just Doing Your Job," interception and that's how he got these two.
"I just had the flats. I had the flats," said Davis of the red zone pick. "(My man) went out, I had run under it and the ball's coming."
The other interception came working against the ones and quarterback Jake Browning. Davis had a good position on Boyd coming across the middle.
"An over route," Davis said. "Just shuffling to the hip, running with him, slip in when they get in position and, once again, the ball."
Once again, this is why the coaches love the Just Do Your Job Davis and why this is such a stacked room. And, remember, before the draft they were uneasy with their cornerback depth. But that was before DJ Day when they drafted DJ Turner in the second round and DJ Ivey in the seventh.
Turner, resting muscle soreness, has been terrific. Ivey has had a big camp and looked to solidify a spot with an excellent outing in Atlanta Friday night. Plus, there are the three starters in Awuzie (he looks ready), Hilton, and Cam Taylor-Britt. As Davis showed Monday, he's going nowhere. That seems to be a solid six. But they've also got two estimable veterans in Allan George and Sidney Jones IV, who has been out with a hamstring issue, as well as Marvell Tell III working to get back into the league for the first time since 2019. Do they keep seven cornerbacks or seven wide receivers?
Davis certainly seems like a keeper.
"I just watch (Hilton) and do whatever he does," said Davis, who was smiling but he wasn't joking.
PLAY OF THE DAY: LB Germaine Pratt
There were plenty to choose from and it could have been any of them.
Wide receiver Trenton Irwin made another one-handed catch, this one as he was running in the flat. Wide receiver Stanley Morgan Jr. leaped for a long jump ball through blanket coverage from Ivey and ripped it away for a catch as they fell through the air. Linebacker Logan Wilson skied in the end zone to intercept a ball headed for Boyd. Higgins skied himself on a catch-and-grab between three defenders that looked like a William Felton Russell Game Seven rebound. (Google it.) Rookie wide receiver Charlie Jones, trying to run away from Hilton, alertly caught one with his shoulder pads when Hilton's hands obscured the ball at the last instant.
But you have to go with Playoff P on pure principle. Pratt has come up with some of the biggest turnovers in Bengals history (hello Derek Carr and Travis Kelce) and this play is why. Higgins was ready to put away a catch over the middle and, who knows? Maybe someone blew a whistle and the play was over, but not for Pratt. Maybe not. He plays through whether it is August or January and wrenched the ball out.
QUOTE OF THE DAY: "It was a regrouping before two tough 12-play drives for guys. He just said this is exactly what we're going to face in games, so let's finish practice off."
Offensive coordinator Brian Callahan on head coach Zac Taylor called the team together with 30 minutes left in practice.
SLANTS AND SCREENS: You have to say Taylor's team responded because most of those plays came out of those two final grueling drives on the hottest day of camp.
This was Zac Taylor's simulation theory at its best. They were 30 minutes away from their second off-day in four days and he had taken out the seven-on-seven slice of practice. But what better way to get ready for what promises to be a sultry and steamy AFC North tractor pull off an opener on the big lake in Cleveland Sept. 10? A dozen plays as the Bengals.com clicked from 93 to 95 degrees …
Both quarterbacks dueling to be the Burrow Backup also responded with good days. Before practice, Taylor said a decision had not been made and Trevor Siemian and Jake Browning are still splitting snaps in the last week of camp. Practice began with Siemian working with the ones and Browning with the twos and they switched before those last two drives, when Browning led the ones against the second defense and Sieman took the twos against the ones.
Browning looked particularly sharp with all eight of his passes not hitting the ground, although one was a Davis interception. He dropped a perfect long ball to Chase (he had one earlier in the day to rookie wide receiver Andrei Iosivas) and had a nice play-action to Boyd. Siemian got victimized in the red zone by Davis, but he started the day hot in the opening of drills …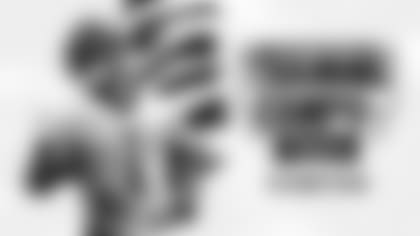 Training Camp 2023 Center
The official source of news and information about Bengals Training Camp 2023.