CHICAGO BEARS (0-1) AT CINCINNATI BENGALS (0-0)
Television: Live coverage on the Bengals Preseason Network with Mike Watts (play-by-play), Anthony Munoz (analyst) and Mike Valpredo (sideline reporter). The network is led by flagship WKRC-TV (CBS Channel 12) in Cincinnati. Also on the network are WKEF-TV (ABC Ch. 22) in Dayton, WSYX-TV (ABC Ch. 6) in Columbus, WLIO-TV (FOX Ch. 8.2) in Lima, WDKY-TV FOX Ch. 56) in Lexington, Ky. and WDRB-TV (FOX Ch. 41) in Louisville, Ky.
Radio: Coverage on the Bengals Radio Network, led by Cincinnati flagship stations WCKY-AM (ESPN 1530; all sports), WLW-AM (700) and WEBN-FM (102.7). Broadcasters are Dan Hoard (play-by-play) and Dave Lapham (analyst). Wayne Box Miller hosts the pregame and postgame shows.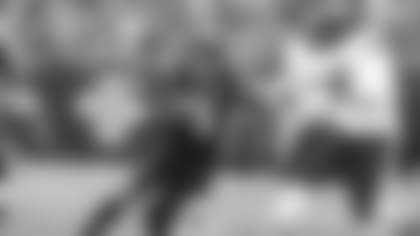 Setting the scene: The Cincinnati Bengals make their 2018 debut on Thursday against the Chicago Bears at Paul Brown Stadium. It will be the first opportunity for fans to watch the new-look team perform in a game after it conducted a large number of substantive offseason changes.
The last two Bengals seasons ended well below standards previously set by head coach Marvin Lewis, with both the 2016 and '17 squads falling short of the playoffs. Those setbacks came after Lewis led the team to a string of five straight playoff appearances from 2011-15, something only three other teams accomplished over that span.
Lewis, who is in his 16th season as head coach, began revamping his squad as soon as the 2017 season concluded. In January, the Bengals hired defensive coordinator Teryl Austin — an aggressive, turnover-minded coach who spent the last four seasons as defensive coordinator for the Detroit Lions. On offense, Lewis and his staff spent much of the offseason overhauling their offensive system and philosophy. Offensive coordinator Bill Lazor, who was elevated to coordinator in September last year, will call plays from a new system that is expected to feature a more emphasized rushing attack with increased importance placed on stretching the field through the air.
"There are things that Teryl did the last few seasons in Detroit that are very compatible with what we do," Lewis said. "He can shape (our defense) now with his hands, and with the rest of the coaches. On offense, we have to be better, no doubt about it. We have to get back to being a vertical-threat team. But we have to start the football season being able to run the football, and that's got to be more consistent."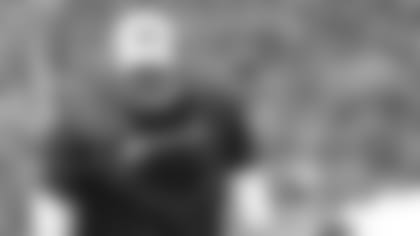 In all, the Bengals added six new assistant coaches, the most year-to-year turnover for a staff in Lewis' 16 years in Cincinnati. Perhaps the most noteworthy of those additions, however, is offensive line coach Frank Pollack, who spent the last five seasons coaching the offensive line at Dallas. With the Cowboys, he developed a line which is was considered one of the most successful units in the NFL. That line featured three All-Pro performers (OT Tyron Smith, G Zack Martin and C Travis Frederick) and twice helped produce the league's leading rusher (DeMarco Murray in 2014, and Ezekiel Elliott in '16).
The offensive line has been central to Cincinnati's offseason overhaul. All eyes on Thursday will be on Pollack's new group, particularly two new, key additions. In March, the Bengals traded for OT Cordy Glenn, who spent all six of his previous NFL seasons with Buffalo. At 6-6, 345 pounds, Glenn is a large presence at left tackle and looks to bring stability and veteran presence to what is perhaps the most critical position. Then, in April, the Bengals used their first-round draft pick (No. 21 overall) on C Billy Price of Ohio State. Noted for his strength, intelligence and leadership, Price was a unanimous first-team All-American last season for the Buckeyes and won the Rimington Trophy as college football's top center.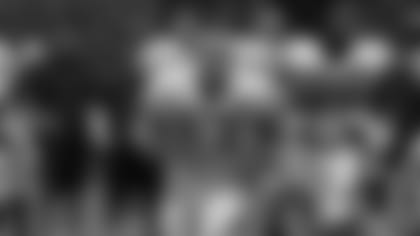 Price, however, was just the first of 11 Bengals draft picks. All but one — G Rod Taylor, who suffered a season-ending knee injury in practice — figure to see the field on Thursday. S Jessie Bates (second round), DE Sam Hubbard (third round) and LB Malik Jefferson (third round) are among the other picks who are expected to make their pro debut against the Bears. Bengals fans should have particular interest in seeing Hubbard, who is a Cincinnati native and former star at both Archbishop Moeller High School and Ohio State University.
But perhaps the most anticipated 2018 debut will be that of WR John Ross, the Bengals' 2017 first-round draft pick. After injuries limited his participation as a rookie last season, Ross is healthy and has been a full participant since the start of training camp. At the 2017 NFL Combine, he ran a blistering 4.22-second 40-yard dash, believed to be the fastest in the history of the Combine's marquee event. That speed has been on full display during the Bengals' practices, where his highlight-reel plays have made him the talk of camp.
The series: Though they are relatively close geographical neighbors, the Bengals and Bears have played infrequently, with Cincinnati holding a 6-5 regular-season series lead.
The Bengals and Bears have split their last four regular-season meetings, although the Bears have won the last two, including a 33-7 win at Paul Brown Stadium in 2017. Home-field advantage has not been a factor in the series — the Bengals lead 4-2 at Chicago and have a 2-3 record as the home team.
In preseason, the Bengals and Bears have played nine times, with Cincinnati holding a 6-3 advantage. The teams last played in preseason in 2015 at Paul Brown Stadium, with the Bengals winning 21-10. The Bengals are 3-0 in preseason at home against the Bears, including a 24-20 victory on Aug. 19, 2000 — the first Bengals preseason game at Paul Brown Stadium.
Bengals-Bears connections: Bengals WR Ka'Raun White and Bears WR Kevin White are brothers ... Bengals S Clayton Fejedelem is from Lemont, Illinois (Lemont High School), and played collegiately at both St. Xavier University (2011-12) and the University of Illinois ('14-15) ... Bears P Pat O'Donnell played at the University of Cincinnati from 2009-12 ... Bengals QB Matt Barkley was with the Bears in 2016 ... Bengals WR Kermit Whitfield entered the NFL as a college free agent signee of Chicago in 2017 ... Bengals DT Ryan Glasgow is from Aurora, Illinois (Marmion Academy) ... Bengals CB Davontae Harris played at Illinois State University ... Bengals LB Hardy Nickerson played at the University of Illinois ... Bears DB Doran Grant played at Ohio State University ... Bears WR Garrett Johnson and LB Danny Trevathan played at the University of Kentucky ... Bears WR Joshua Bellamy played at the University of Louisville ... Bears TE Adam Shaheen is from Galena, Ohio ... Bengals assistant strength and conditioning coach Jeff Friday coached at Illinois State University from 1990-91 and Northwestern University from '92-95 ... Bears head coach Matt Nagy played for the Columbus Destroyers of the Arena Football League from 2007-08 ... Bears wide receivers coach Mike Furrey played at Ohio State in 1995 and coached at Kentucky Christian University from 2011-12 ... Bears offensive line coach Harry Hiestand coached at the University of Toledo from 1988-89 and the University of Cincinnati from 1989-93 ... Bears QBs coach Dave Ragone played for the University of Louisville from 1999-2002 ... Bears outside linebackers coach Brandon Staley played at the University of Dayton from 2003-04 ... Bears offensive assistant Shane Toub played at the University of Dayton from 2013-16.