Kevin Huber is looking at becoming the Bengals' all-time leading punter this year.
Kevin Huber, on schedule this season to become the Bengals all-time leader in punts and yards, leads a variety of teammates climbing up the ladder of the team's career marks. Here's a midsummer numbers game.
1 _ Touchdown catches Tyler Eifert needs for 21 career, moving him past Tony McGee for fourth most among tight ends
2 _ Sacks defensive tackle Geno Atkins needs for 63 career, moving him into third place past linebacker Reggie Williams with his eye on teammate Carlos Dunlap at 64.5
2 _ Games Michael Johnson needs for 128, passing Ross Browner for third most games played by a defensive end and tying tight end Bob Trumpy for 29th most games played in club history
4 _ Punts Kevin Huber needs for 701 to pass Pat McInally into second-place.
5 _ TD catches Eifert needs for 25 in his career, moving him past Jermaine Gresham for third most among TEs
5 _ Games needed by long snapper Clark Harris for 141 to pass Super Bowl guard and long-time Bengals radio analyst Dave Lapham for 25th most games in team annals
6 _ Games wide receiver A.J. Green needs for 108 to pass Cris Collinsworth for seventh most games played by a wide receiver
7 _ Touchdown catches Green needs to move into second place past Carl Pickens' 63
9 _ Attempts Andy Dalton needs to pass Boomer Esiason's 3,564 into second place
10 _ TD catches Green needs to break Chad Johnson's record of 66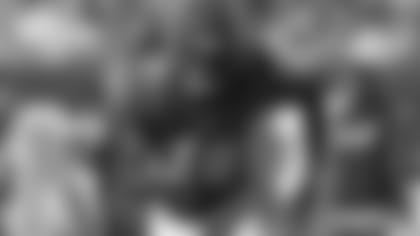 A.J. Green can break some team records this season.
14 _ TDs Green needs to break Pete Johnson's record of 70
15 _ TDs Eifert needs for 35 to pass Rodney Holman into second place among TEs
16 _ TDs Eifert needs to break Bob Trumpy's TE record of 35
16 _ Games Huber needs for 158, the 16th most games in history, one ahead of guard Max Montoya and one fewer than linebacker Glenn Cameron
21 _ TD passes Andy Dalton needs for 188, passing Esiason into second place
26 _ Games Dalton needs to pass Boomer Esiason's 134 for second place among QBs behind Ken Anderson's 192
28 _ Games Huber needs to pass Lee Johnson's record of 169 for punters
31  _ TD passes Andy Dalton needs for 198 to replace Ken Anderson as the all-time leader
38 _ Giovani Bernard's second-place lead on Archie Griffin for most catches by a running back with 230.
43 _ TDs Green needs to reach his goal of 100.
50 _ Punts Huber needs to break Lee Johnson's record of 746
68 _ Catches Bernard needs to break James Brooks' RB record of 297
196 _ Catches Green needs for 752 to break Chad Johnson's record
438 _ Completions Dalton needs to be become the all-time leader, besting Ken Anderson's 2,654
698 _ Yards Huber needs to pass Johnson's record of 32,196
953 _ Yards receiving Bernard needs to break Brooks' RB record of 3,012
2,571 _ Receiving yards Green needs to break Chad Johnson's record of 10,783