If Bengals head coach Zac Taylor came into his first offseason looking to wipe the orange-and-black slate clean and energize his base (i.e. the locker room), consider it done.
As Taylor dismissed his first offseason and ushered his players into summer vacation after Thursday's mandatory minicamp practice, wide receiver A.J. Green and safety Shawn Williams, probable captains at the CenturyLink Field 50-yard line for the Sept. 6 opener in Seattle, offered an endorsement from leadership after what went down the last two months at Paul Brown Stadium.
"There's a whole new different energy. Zac brings a lot of energy," said Green, the seven-time Pro Bowler. "You can't have a bad day when you see him out there with all the high energy and all the coaches having the same energy he has. It was very organized. Very detailed."
Williams, the seven-year veteran helping lead a suddenly rejuvenated secondary, believes Taylor has whipped up that needed breath of fresh air everyone kept talking about.
"Everything was new. Everything," Williams said. "Everything from the stretch to the workouts. It was a good learning experience. I think it was very positive."
Now hear this. No one around here this spring has taken even a veiled shot at Marvin Lewis, the man that coached the Bengals to seven play-off appearances in a 16-year run that ended on the last day of last year. It's just been different with the 36-year-old Taylor running things as would be expected with one guy breaking into coaching watching film while the other did it on an iPad.
"No shot at Marvin. Of course not. They're two great coaches," Green said. "Marv re-shaped this whole franchise. He's a great coach. They just do things different ways."
One of those ways was on display Thursday in a team drill that was unscripted. Taylor says all of his practices had at least one unscripted period, or a good portion of it. With two first-time play-callers, Taylor on offense and Lou Anarumo on defense, it's not just for the players.
"As a coaching staff we talk through the different situations and what we want to call," Taylor said. "Sometimes you have to put it on the script to make sure you get it repped. But some days we're certainly more unscripted than others."
But the players love it, too.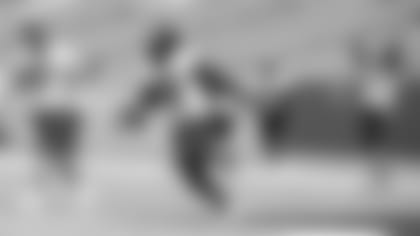 "There's nothing where, 'OK, we know what they're in, they know what we're in,'" Williams said. "It's like, 'Call your best stuff with your best guys and let's go.' You get the unknown. We're not always going to know what the offense is doing and the offense isn't always going to know what we're doing. That's  kind of a good changeup so you don't get bored with seeing the same stuff every day. It keeps it live, keeps it fun. It gets more like a game. I think it's a great thing for the coordinators so they get a game feel of real live situations and what the calls may be in that part of the field. I think it makes us better."
Taylor has also livened it up by making a game of certain team drills with a points system for first downs, touchdowns, turnovers and stops and plans to do more of it in training camp.
"Everyone wants something on the line," Taylor said. "They know there is going to be a winner and loser. It creates a little more energy and enthusiasm."
Just take a look a running back Joe Mixon Thursday as he celebrated the offense's march through the defense. Remember, it was Mixon's enthusiasm that carried the offense in the final month of last season but even before then we knew what kind of teammate he was. Go back to the last play in Atlanta with Green rolling around in the end zone with the winning points and Mixon, sidelined with arthroscopic knee surgery, racing down the sideline and becoming the first to leap on Green.
Well, as one of the starters who got Thursday off, there was Mixon again, greeting guys like rookie running back Trayveon Williams in the end zone while shaking his first at the defense offering good-natured taunts.
 "The level of competition raises your level of play," Mixon said. "Everybody is trying to give their best effort whether they're on the field or not. You have to cheer for your teammates and be their No. 1 fans and that's what everybody is starting to do and as long as we can keep that going, I think that will be great.
"Coach Taylor does a great job each and every day coming in with the new attitude and mindset. I commend him on that. We're very appreciative of how he comes into work with us."
The Bengals defense is already on record how things have changed on the field ("It's like we've got new players in here," cornerback William Jackson III said earlier this week) and Williams summed up the changes on and off the field with, "Everything moves fast."
Other subtle and not so subtle changes Taylor sprung this spring:
_The biggest coaching staff in team history got expanded and renovated offices that include two dedicated rooms for film study by the defense and quarterbacks.
_Taylor dedicated at least one OTA practice to all kinds of situations with varying down, distance and time elements and turned PBS into a huge classroom. The image of offensive assistant Dan Pitcher, the man Taylor has put in charge of game management, could be seen on the scoreboard as he went through the checklist.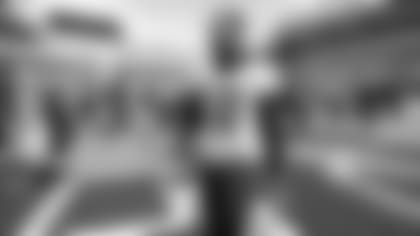 _Many of the positon coaches lead their meetings through an iPad and the nod to technology is even present in players' renovated entrance to the locker room across from the cafeteria, where a bank of four screens keeps them updated with the latest NFL and internal news.
_Taylor didn't dedicate one of the 10 OTA days to a team outing. Instead, he let the position groups bond during off hours at the direction of the coach.
"We just felt like we needed every opportunity we could get with these guys and it is bonding in a sense," Taylor said. "We told the guys that didn't practice today, make sure you encourage these guys and provide energy in practice so they still served a purpose while they were out there. They had fun with it so it was a good day."
Taylor came up with some game show ideas to change things up in the meeting room and loosen it up. On Thursday morning it was a version of "The Price is Right," and supposedly one of the items was Taylor's career passing yards at Nebraska. Pity the poor guy that went lower than 5,850.
"We did one for the offense and 30 minutes later we did it with the defense. It was good, spirited competition. I'll leave it at that," Taylor said. "There was good energy in the group. It was a little change of pace instead of just dialing into focus on football. Let the guys have a little bit of fun. Let their personalities show a little bit. Get the competitive juices flowing. There were football related questions, but it wasn't about Xs and Os."
Camp Zac is out for the summer. But it sounds like the kids are ready for school.
"This is the most excitement I've ever seen from the Bengals, period," Mixon said.
"As long as we can get more people into it, which we pretty much have the whole team and it'll be like this each and every day, only great things can come from it."