The Bengals unveiled elements during Saturday's Family Dey at Paul Brown Stadium not seen in these parts last year when they got a couple of big pass plays, the running game continued to get push up front and the defense corralled a couple of those interceptions new coordinator Teryl Austin has been harping on.
It wasn't all a snap before 8,950 as the 10-6 final would attest when third-team quarterback Jeff Driskel's 59-yard touchdown pass to wide receiver Kermit Whitfield provided the winning score in a Mock Game won by the backups wearing black jerseys. But No. 1 quarterback Andy Dalton insisted his white jerseys would have put up a couple of touchdowns if the offense wasn't stopped by one-handed touches.
"I thought we moved the ball well," said Dalton after he hit 10 of 13 passes for an estimated 140 yards. "We had some longer drives, which you want in those situations. We got some chunk plays from Kermit and A.J. (Green). From the standpoint of moving the ball, I think we did what we wanted to do today."
What he had in mind for scores was that bomb to wide receiver A.J. Green that went for 60 yards instead of 85 when Green ran past transfixed rookie safety Trayvon Henderson, a welcome sight after last season Dalton had single-digit 40 yard passes for just the second time in his career.
Dalton also thought running back Tra Carson would have gone in on a swing pass in the flat at the 10 that wasn't covered until late. He also counted Carson's robust 15-yard burst behind the No. 1 left side of the offensive line, which, by the way, is the only set piece on a line that is rotating everyone else and has no plans to stop even with Thursday's pre-season opener against the Bears (7 p.m.-Cincinnati's Local 12) all but here.
Yet there were no indications they were going to move rookie center Billy Price off the first team after he was involved in four of the offense's five snapping snafus. Price, the club's No. 1 pick, never snapped under center at Ohio State and he has struggled doing it much of camp. He also has rarely snapped to Driskel and Matt Barkley, the other back-up quarterback. The first snaps he had to each Saturday were fumbled and he and Barkley misfired on another. A Price shot-gun snap to Dalton also went awry, although Dalton took blame for the ball slithering through his hands.
"It's continued to linger each day," said head coach Marvin Lewis of the snaps. "We had each quarterback and the same center. Billy has to understand how important that is. That's step one. We have to do it differently in the individual (practice) time."
Offensive line coach Frank Pollack also isn't panicking, but he's far from pleased and plans to ratchet up Price's practices.
"It's got to get fixed. It's going to get fixed," Pollack said. "Put a little more attention to it. Tweak the drill a little bit. Make it more intense. Do it in pre-practice."
Pollack calls it a two-player solution because the quarterback is involved. The only common denominator he sees with the bad exchanges is that they happened with every quarterback and that means Price needs more work with them, Pollack says.
"I don't think he's pressing," Pollack said. "He just has different quarterbacks. He's got to work with the different quarterbacks through all the different fits. We haven't worked live really. His stance, his fit. This is almost a live setting. It's a fit for the quarterback as well. It's a two-man solution. There's just as much on him as each quarterback that's working with him. It's a center and quarterback exchange, not a center by himself."
Pollack is also trying to find a right tackle and a right guard and he continues to play everybody in the hunt on each side, except he's keeping Bobby Hart at right tackle. Hart and Trey Hopkins at right guard worked in front of Dalton, but Hopkins also got a bunch of snaps at center, including on a 20-play drive that ended with safety Brandon Wilson's end-zone, fourth-down interception off a ball that bounced off wide receiver Cody Core's hand.
The only starter on the line for that march was left guard Clint Boling. He was next to Jake Fisher with Alex Redmond at guard and Cedric Ogbuehi at tackle on the right side. The Bengals ends got some good pressure after No. 1 left tackle Cordy Glenn departed. Carlos Dunlap beat Fisher for a sack at right tackle and fellow first-team pass rusher Carl Lawson penetrated against back-up left tackle Kent Perkins. End Jordan Willis was active all day and pressured Hart some and rookie end Sam Hubbard combined with undrafted rookie linebacker Junior Joseph for a tackle for loss.
Pollack says nothing has been decided over there and said there's no timetable. But he does like the way these guys are coming off the ball and running backs Joe Mixon, Tra Carson, Mark Walton and Jarveon Williams had some good runs to show for it.
"Still up in the air. We haven't played one game yet … As long as it takes to find the right combination," Pollack said of the right side. "It's still a work in progress. For where we are at the calendar of camp, I think we're progressing where you hoped to be.
"The last few days we've had a lot of third-and-long periods and deep pass, pinning the ears back," Pollack said of what looks to be a consistently solid QB pocket up the middle in pass protection. "It's always harder in those situations. Which makes it really good work for us. Which makes it easier, not easy, when it's a little more regular football. Down and distances, less situational, the defense has to play a lot more things. That helps the offense a little bit. It's not easy, but it's easier for on the line."
It was a tough day for the Bengals' last two first-round picks. Price had his issues and last year's No. 1, wide receiver John Ross, drew the start with the 1s opposite Green. On that endless drive Ross dropped two balls in the red zone from Barkley, including one in the end zone where he was way ahead of Josh Shaw in coverage and couldn't haul it in.
Both Ross and Price declined comment, but Lewis isn't mincing any words. He needs both to step up.
"He just has to keep coming," Lewis said. "Keep having opportunities to make plays and keep creating them."
Lewis has to be pleased with the operation of offensive coordinator Bill Lazor's first-year playbook during their first foray into a 40-second play clock and officials. The only flag that was thrown was a false start on tight end Tyler Kroft and a flinch Lewis says they missed on a tackle.
"That part was good," Lewis said. "I thought the takeoff up front was good."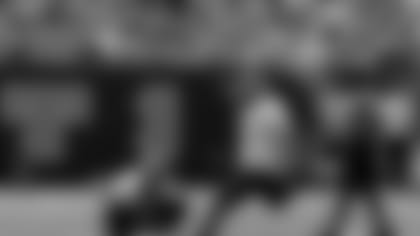 PLAYER OF THE DAY: Kicker Jonathan Brown
Not an insignificant day for the soccer prodigy. He's been kicking a football for five years and hanging around here for three and for the first time in those five years Saturday he tried a field goal in game-like conditions in front of real live people. Not only that, he made both tries, a 20-yarder and 49-yarder.
"I've done OK in front of people. I like kicking in front of people," said Brown, a former elite soccer player who kicked off for Louisville a few times. "It was a big thrill. It's something I've been waiting to do for years and Coach (special teams coordinator Darrin) Simmons was telling me to stay focused. I was more excited than nervous."
This is why the Bengals love Brown. He's got a bionic leg. He may not always know where it's going, but he can air mail it. How else do you mis-hit a 49-yard make?
"I didn't get all of the ball. I got away with my leg strength. I want to try and hit it a little cleaner," Brown said.
Of course, there's absolutely no controversy here. Randy Bullock is the kicker and if there were any questions he promptly hit a 51-yarder a few minutes later.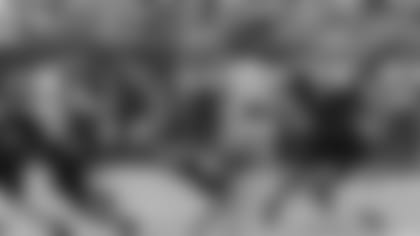 PLAY OF THE DAY: It seems like every receiver in camp has done something and now add the 5-8, 184-pound Whitfield to the list on the bomb from Driskel. Eighteen years after the Bengals drafted Florida State's iconic returner Peter Warrick, Whitfield, the Seminoles' all-time leader in kick return yards and average, is trying to get a roster toe-hold after spending all last season the practice squad.
Whitfield showed just how fast he is when he blazed past a blazer himself in cornerback William Jackson on a post and thought for sure that cornerback Dre Kirkpatrick or safety George Iloka was going to knock the ball away as they converged on him. But it dropped untouched into his hands.
"There's a lot of great players, a lot unique guys that run routes differently," Whitfield said of the receiver competition. "You have to make plays when the time comes."
Which is what Driskel does seemingly every time he gets in there. Before he broke his hand in last season's pre-season finale, he had completed 14 of 21 passes for 164 yards and a TD while getting seven yards a pop on nine carries that also netted a TD. There's some belief that Driskel ranks right at the top when it comes to athletic Bengals quarterbacks and he flashed that Saturday. After throwing a ground ball on his first attempt, Driskel hit 8 of 11 passes for an estimated 102 yards, along with throwing an interception.
But Driskel, once a Red Sox draft pick, threw a strike to Whitfield.
"Kermit was flying and it was a perfect look," Driskel said. "My job is to lay it out there and let him go make a play and he did. That was exciting and encouraging."
Driskel, in a battle with Barkley to back up Dalton, looks healthy after breaking his non-throwing arm while running routes the last week of practice last season. But he was also thinking about the interception to cornerback Darqueze Dennard over the middle. Not to mention the snap snafu on his first play with Price and the first group, a shot he earned after he threw the TD to Whitfield on just the second play for his group.
"I need to work on things mentally and physically," Driskel said. "We haven't got that many snaps with Billy. That being said, we take snaps before practice every day. Billy and I haven't taken a lot, but that's not an excuse. We're professional football players and the first thing is the most important and that's getting the snap. I put my first snap with the first group on the ground and I have to get better."
QUOTE OF THE DAY: "We're disappointed we had balls on the ground on the quarterback/center exchange. My son Nolan is in the eighth-grade and they start practice working on it, because everyone needs to do it and obviously we haven't worked on it enough so we'll get that fixed." _Offensive coordinator Bill Lazor
SLANTS AND SCREENS: Dennard did a nice job picking off Driskel's pass over the middle at midfield headed to rookie tight end Jordan Franks. It looked like Driskel didn't see him until Dennard broke on the ball seemingly at the last instant. Overall it was a nice effort by the Bengals DBs despite being down two corners. They gave up nothing in the red zone after announcing before the game they added a corner, C.J. Goodwin, a veteran of 28 games and six clubs. It looks like one corner, Sojourn Shelton, is out at least six weeks with a thumb injury and the other, Tony McRae, is coming back from a sprained ankle ...
Jake Fisher, like Cedric Ogbuehi, has been working at both left and right tackle, and says it's another day at the office. "I've been doing it since my freshman year in college," Fisher says…
Not suited Saturday were tight end Tyler Eifert (back), wide receiver Josh Malone (hamstring), defensive tackle Josh Tupou (knee), defensive tackle Andrew Brown (hamstring), wide receiver Auden Tate concussion, cornerback Tony McRae (ankle), cornerback Sojourn Shelton (broken wrist), and linebacker Vontaze Burfict (hamstring). The club later put rookie guard Rod Taylor (ACL) on season-ending injured reserve and replaced him by claiming defensive tackle Eddy Wilson on waivers from Seattle. Wilson (6-4, 295) is a rookie that signed with the Seahawks as a college free agent on May 4. The Seahawks waived him Friday. In three seasons with the Boilermakers, he played in 31 games (nine starts) and recorded 73 tackles, including 3.5 sacks …
Eifert looks to be fine, they're just protecting him … The Bengals like undrafted rookie linebacker Chris Worley's hard-nosed approach and flashed it on that 20-play drive when he got in a scuffle with Fisher … He also combined to make a stop with Joseph, the undrafted rookie backer from Connecticut that has flashed ever since he got here as a down-hill guy against the run …