William Wilson Webb, raised on his military parents' strict allegiance to rhythm and blues growing up in Newport News, Va., likes to host Old School Friday for his teammates when he unleashes magicians like Earth, Wind and Fire from his boom box. With his secondary decimated by injury and Webb's fellow old-school corner Darqueze Dennard hoping to take the stage for the first time in nearly a year Sunday at Paul Brown Stadium (1 p.m.-Cincinnati's Channel 12), it just may be time to break out Sly and the Family Stone's "Everyday People," because they're going to use all kinds against Jaguars rookie quarterback Gardner Minshew II.
"Right now, nobody is over 6 feet," says B.W. Webb, who plays with his heart on his sleeve and a cast on his arm, before Wednesday's practice. "We're the heart of a lion out there. We're not tall, but we'll get the job done."
Out are their two starting first-round cornerbacks, 6-0 William Jackson III (shoulder) and 6-2 Dre Kirkpatrick. Lined up next is the 5-11 Webb, 29, a sage NFL journeyman that began his career in the fourth round, the 5-10 Tony McRae, 26, a hard-boiled third-year undrafted free agent and, they hope, the 5-11 Dennard, 28, the six-year first-rounder out of Michigan State.
After that it's the 5-11 Torry McTyer, 24, a year for every NFL game he's played, released by the Dolphins after the preseason, landed here three weeks ago and played his first seven Bengals' snaps amid Sunday's carnage.
That leaves them with three guys best suited to play in the slot, Webb, McRae and Dennard, and two of them would seem to be headed to the outside. There are two corners on the practice squad that could get promoted, but they already have to make a roster move to get Dennard active. This is what happens with Corners 1, 2 and 4 (Darius Phillips) unavailable.
"Everything is on the table right now," says head coach Zac Taylor. "Historically, (Dennard has) played a lot out of the slot, so we'll see where he's most comfortable over these next two days and make determinations from there. We'll see. Right now at DB, we have a lot of moving pieces, so we'll sort them out over these next two days and figure out what the best options are for us."
But that's if they deem Dennard can play with just three practices under his belt since last year's finale. Since then he's dealt with a knee issue that cost him oodles in free agency, shelved him during spring and training camp and put him on the physically unable to perform list (PUP).
"It's all about matchups and see what that looks like," says defensive coordinator Lou Anarumo. "But they've (Webb and Dennard) done it. They've both started games out there and been successful, so we'll see how it goes. We've got to kick the rust off of Quez and see how he's doing."
But no one doubts Dennard's willingness to do it. Last year he was back in a month after a very frightening injury at the base of his throat and still didn't give up his rep as one of the more fearless and physical corners in the league. He's not one of these new age sleek and sinewy corners. He's an old school grinder.
Plus, for years Dennard bristled at being seen as only a slot corner and would like nothing better than to come back on the outside. And his old-school partner, Webb, had the best year of his previous six NFL seasons last year playing on the outside under Anarumo with the Giants.
The Bengals signed Webb before they re-signed Dennard in the spring and won't they be glad they did come Sunday. According to profootballfocus.com, he's their highest-ranked corner with better grades than guys like the 49ers' Richard Sherman, Bengals killer Tre'Davious White in Buffalo and the Lions' Darius Slay. He's also ranked the seventh best slot corner.
But his value is starting to be incalculable if you look at that cast and watched him two weeks ago when he Davided the Goliath Larry Fitzgerald in the slot.
"We're lucky to have him in the building," says safeties coach Robert Livingston. "He loves the game. It's important to him. You can see the way he plays. He wears his heart on his sleeve. When guys have gone down, he's always been there."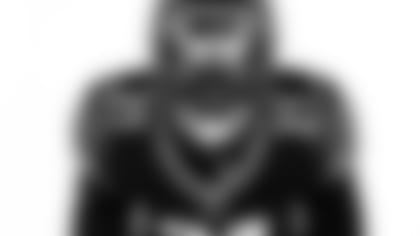 Livingston has known Webb longer than anyone at PBS. Try a dozen years. He was a junior safety at William & Mary when Webb red-shirted that freshman year and "he was something like 112 pounds." In the next year's opener against big, bad Virginia, Livingston helped line up Webb back there and he had three picks in his first college game.
"The last one put it away for us," Livingston says of that 50-yard pick-six that gave them their first win over Virginia in 23 years. "It was at that point I knew his football career would take him longer than I'd go on mine." 
They talk about leadership on a winless team. Forget about being the first guy out of the smoke in the tunnel. Webb broke his forearm against the 49ers in the second week, missed the next game in Buffalo and hasn't been out since. After he battled Fitzgerald to a stalemate, Ravens quarterback Lamar Jackson tried to pick on him when Kirkpatrick went out last week and didn't get much at all.  
"I'm not a big rah-rah guy out there. I just play," Webb says. "I guess I'm leading by example. They kind of gave me the decision on (playing with the injury). I've been with these dudes out here since (spring). I'm counting on them just like they're counting on me. It's a no brainer."
They're holding their breath on Dennard this week. It would be one of the only bounces the Bengals have got this season. Everyone knows how they've been gouged in the run game on a virtually invisible perimeter and if it's the one thing the Tom Coughlin-Doug Marrone Jags have been able to do no matter the drama down there, it's run the ball. They're currently 11th. The Bengals are last defending it and Dennard is one of their best run players.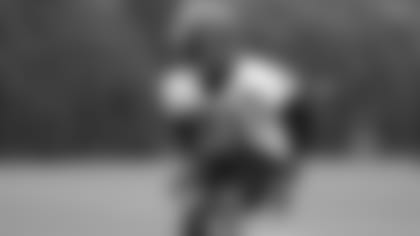 He's also a guy that's been around. He's a graduate of Webb's old school. He made big contributions for a 2015 team that was 9-2 when he suffered a season-ending injury in his first NFL start and he's started 18 games since. He's their only corner with multiple interceptions in a season during the last three years and his 89-yarder in 2017 is one of their longest of the century. If Webb leads with guts, Dennard leads with presence. Although each has plenty of both. Remember, Webb wanted to change out of No. 24 because people were mistaking him for Adam Jones and he wanted his own identity.
"I'm more of a cooler, kind of even-keeled guy," Dennard says of what he can bring Sunday. "A lot of these games have been roller coasters, high emotions and lows, all that type of stuff. I kind of keep everybody calm and keep everybody focused on the goal, along with my tackling ability and making plays on the ball."
He admits that this thing has been a tough watch.
"Knowing what things you could bring to the table," Dennard says. "Past football. As far as leadership. Experience on the field. I think those things are major values that people outside the building don't realize. Me coming back, just having a veteran guy that's been in the battles and had these guys in the room. The more you have those guys, the better you gel and mesh."
Dennard doesn't think it's going to take long to get back. Not after director of rehab Nick Cosgray and head strength and conditioning coach Joey Boese had him going at a high level on the side field.
"Just knock the rust off covering guys, fitting the gaps and getting in position to make great tackles," Dennard says.
If he wants, he can walk by Webb's locker on Friday and get his old school diploma. Webb could head over to the iTunes cabinet and put on Motown for the locker room, but he says it's too far to walk. So on Fridays he just carries around the boom box Kei'Varae Russell gave him before he left.
"Get some soul in them," Webb says. "I like it all. I kind of give them the whole week for the rap and hip-hop and that new school. But Friday's kind of a half day. I don't have to walk over there. I can hear it right here."
The old hits remind him of growing up. Before they let him and his two older brothers leave the house on Saturdays, his parents made them help clean the house. They would wake them up on those Saturdays turning up the music. Now the day for the music is Sunday.
"He's doing a good job not turning the ball over a bunch. He's doing a good job running their offense," Webb says of Jacksonville's New School Minshew. 'We just have to do our job. Be in the right place at the right time and if things go bad, just stay level-headed and keep grinding."
Old school on the corner.