This time it was Paul Sparling, who has pranked everyone from doctors to equipment managers during his 42 years in the Bengals training room, who had been had.
Last week during the NFL scouting combine, the guy who once drove every golf cart and mini tractor he could get his hands on from the Paul Brown Stadium hallways and parked them in the equipment room, had his mouth left agape when Bengals head physician Marc Galloway suddenly appeared on the podium during a medical confab in Indianapolis. Galloway announced Sparling had just won one of the most prestigious awards of their professions.
No joke. No gag. And, as former Bengals quarterback Boomer Esiason sitting in his CBS studio in New York observed in the video honoring Sparling's selection as Fain Cain Memorial Award for Outstanding NFL Athletic Trainer of the Year, "Speaking from a wealth of credibility, knowledge and experience, you deserve it."
For the first time ever, Sparling didn't keep track on what was going on in the training room he has headed up for the past 29 seasons. His assistant head athletic trainer, Dan Willen, pieced together the video under his nose with a roll call of guests that ranged from one Bengals legend he didn't help until after his career (Bob Trumpy) to two legends in the making (Joe Mixon and Sam Hubbard) thanking him for helping them during the start to their NFL sojourns.
"Trumpy would stop in when he'd visit, usually when we were at Spinney Field," Sparling says of the pre-PBS days. "If he needed an ice pack or something, we'd help him out."
Not only was there a video, but wife Karen, son Kenneth (a Holy Cross High School senior) and daughter Natalie (fresh off a drive from her dad's alma mater of Wilmington College where she is a freshman) showed up out of nowhere to watch the presentation and hear his speech.
"Great speech when you figure he didn't know until the last minute that he had to make it," Willen says. "We were able to get it past him."
It was too late. He didn't have time to do something like fill up the office of equipment manager Adam Knollman with 10-gallon water jugs and Nike boxes, an incident Knollman captured on his phone in pictures.
Or, as Galloway says, "He had a rare 20-second period of silence, but then he gathered himself and moved forward from there."
It is Galloway who has been pushing Sparling for the award since he came on as the club's medical director in 2011. Galloway's Pro Bowl blue-blood credentials include a Duke medical degree and a Yale residency, but Sparling taught him the NFL's rough-and-tumble demands are so vast that a decade later Galloway calls him "A Renaissance Man."
"Paul has exceptional clinical skills," Galloway says. "He was a real resource to me when I was coming in and someone I've depended on and learned from … The clinical pearls you can pick up from a seasoned athletic trainer are invaluable."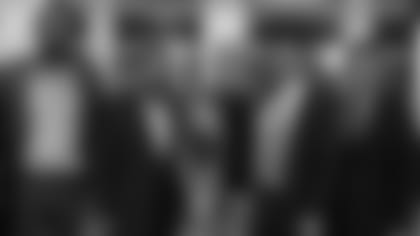 "The paperwork required by the NFL is just mind-boggling. For him to be able to organize that as well as provide clinical services and the educational services with student athletic trainers and fellows, he's a Renaissance man in terms of the skills he provides for the club."
Sparling may be one of the Bengals' Merry Pranksters (only former quarterbacks Carson Palmer and Ryan Fitzpatrick can be mentioned in the same breath), but he's rung up some serious accomplishments in his lair of ligaments during a span of both Super Bowls, all but one head coach and seven presidents.
And a deep bond with Bengals ownership, exemplified by his almost symbiotic relationship with club president Mike Brown.
"I trust Paul Sparling. Implicitly, you'd have to say," Brown says.
About a decade before the NFL's concussion protocol, the Bengals, under Sparling's guidance, began using baseline tests and independent doctors, two linchpins of what became league policy.
"I'm not looking to follow the crowd. I'm also not looking to blaze a trail," Sparling says. "But if I think we can do it better and I've got medical justification for it and sound principles behind it, historically Mike has been accepting of it."
Early on in his tenure and not without some discomfort for his doctors that has since dissipated into routine, Sparling turned to local specialists highly-regarded in their disciplines. So national names such as Dr. Peter Stern (hand), Dr. James Amis (foot/ankle) and Dr. Anthony Guanciale (spine) became almost as well known to Bengals fans as the names of their favorite players.
"You knew agents were going to immediately go get a second opinion," Sparling says. "So why not be proactive and go to the guys who know it best?"
Brown signed off on what have to be considered Sparling's signature achievements, the annual student athletic trainer internship program for unlicensed undergraduates who are not certified and the athletic trainer minority fellowship for licensed and certified trainers.
More than 100 students have come through the Bengals training room and the 15-year-old minority fellowship has yielded two graduates, Donovan White and Roberto Cardona, currently full-time assistants.
They're part of a staff (along with Willen and director of rehab and performance Nick Cosgray) that continues to amaze Sparling. Not only because of its talent ("Without those guys I couldn't do what I do"), but also because of its sheer size.
Sparling's career began in the pioneering days of sports medicine and he now practices his craft in an era where cartilage tears are healed in two weeks with the help of underwater treadmills. From the age when Bengals head coach Forrest Gregg threw guys out of the training room and told them they were fine to practice to nowadays when players come into the training room equipped with their own diagnosis off Google.
"They're close, but not right," Sparling says.
Remember, Sparling was a kid who grew up in Dayton, Ohio, where he won nine letters as a high school trainer. And the reason he stayed home to attend Wilmington College to major in athletic training is he thought he might get to meet Marv Pollins, the Bengals' first trainer working training camp on the Wilmington campus.
Before he started his sophomore year in the summer of 1978, he graduated from being the camp "laundry boy," to helping Pollins and a young trainer named Bill Connelly. By the time Sparling graduated, Connelly was on track to become the team's business manager and Sparling was Pollins' assistant. And they were it. They were both doing rehab, taping ankles and keeping records. The man he simply wanted to meet became his mentor. Only two current NFL head athletic trainers, the Giants' Ronnie Barnes and the Broncos' Steve Antonopulos, started before '78 when they arrived in the league two years earlier. Now his first student athletic trainer in 1992, Bryan Dykhuizen, is the head athletic trainer at Wilmington. That's how you get trophies.
"Marv would always tell me, 'Look, we're not solving world peace down here,'" Sparling says. "You do the best you can. You give it your all. You can't take it home. This is what I do. It's not who I am."
If he didn't know that, he did in the offseason of 2003, a hectic period in club history that ushered in the Marvin Lewis Era. Sparling and his wife had just received an invitation to travel Russia to begin the process to adopt two orphans, Albert and Louisa. Sparling told Mike Brown the trip was scheduled for the bye week and that he may or may not be back for the next game.
"I told Mike it was no problem. If he wanted me to postpone it until after the season, I would," Sparling says. "He looked right at me and said, 'Those kids need you.' Talk about hitting home. I can't fathom a better (boss)."
Sparling got back in time for the game, allowing him and Karen to go back in January and bring back Louisa, almost two, and Albert, just turning one. They're not blood, but they have been brother and sister ever since. Mike Brown has quietly been a supporter. Every year he hands Sparling a check for the annual dinner honoring the Cincinnati Children's Hospital International Adoption Center.
Since the Sparlings were told Louisa is a Russian name, they re-named their daughter Natalie Louisa. And Albert, they said, was not a Russian name but the name the nurses in the orphanage had given the boy. He became Kenneth Grayson Sparling, named after Sparling's father, Kenneth Gray Sparling, an Air Force lieutenant colonel and optometrist who signed up for World War II at age 17 and flew more than 70 missions in the B-25 Mitchell over Italy and southern France.
It was the first Kenneth Sparling who was on a mission trip to Costa Rica in 1992 when he got a message from his wife. Paul, who had left the Bengals the previous season to pursue business opportunities, had been offered the Bengals' head trainer's job in the wake of Pollins' retirement and it was a decision full of wrestling.
"He told me, 'This is what you went to school for, this is what you worked for,'" his son recalls. "He told me, 'You never want to get down the road and look back and wonder, 'What if?' If it doesn't work out, you can always go back to the business.'"
The son took the advice, opening up another generation to pranks that Paul Sparling had perfected in the take no-prisoners training rooms of Gregg, Esiason and the slew of other characters from the colorful '80s.
His masterpiece revolved around Andy Dalton's broken thumb in 2015, a grim moment for all involved. Sparling tried to lighten the load for everyone when Dalton texted him a photo of a grotesquely mangled thumb someone had posted online claiming it was the red head's.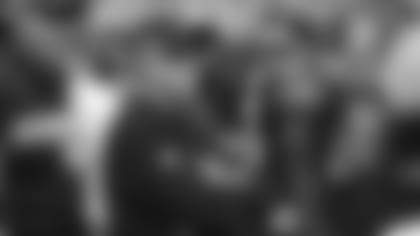 Since the thing looked like it had gone under a lawn mower instead of Steelers defensive end Stephon Tuitt, it obviously wasn't. But that didn't stop Sparling.
Dalton's thumb had been casted very patiently and professionally by one of the Bengals doctors, the conscientious Matt Busam, now the head doctor for FC Cincinnati. Sparling texted the lawn mower photo to Busam wondering how in God's name could such a thing have happened.
"It couldn't have been 30 seconds and he was on the phone," Sparling says. "He told me he had set thousands of casts and he had never seen anything like that. He just couldn't understand it."
At some point, Sparling finally convinced Busam he had been pranked. But not, presumably, before he talked him off a high building.
"No, I haven't seen Paul since he's been back," Knollman says tentatively, wondering if he put the trophy in his office.
So maybe Sparling has to keep an eye on that well-earned hardware. But until then, keep an eye on that last clip in Willen's video, the one from the 2013 Hard Knocks series, where during a practice Sparling checks out woozy wide receiver Marvin Jones and wants to end his day.
Jones is adamant. He wants to stay in. Sparling asks Jones what his parents would want him, Sparling, to do. When Jones basically shrugs it off, Sparling tries another tact.
"What would your children want me to do?" Sparling asks. "Take care of Daddy, right? Well, I'm taking care of Daddy."
After listening to the son of Kenneth Gray and the father of Kenneth Grayson, Jones agrees.