The Cincinnati Bengals welcomed fans to learn the lifesaving skill of Hands-Only CPR with the American Heart Association, Cintas and Kettering Health. Bengals Save The Dey presented by Cintas, held Oct. 24 in Paycor Stadium, trained 500 participants to act with confidence and capability in the event of a cardiac emergency at home, work or in the community. With more than 350,000 sudden cardiac arrest emergencies happening outside of the hospital each year, CPR, if performed immediately, could double, or triple a victim's chance of survival. Additionally, select local schools received CPR and AED kits following the event.
"Bengals Save The Dey is an important initiative to educate and empower hundreds of members of our community with lifesaving CPR skills, the role of AEDs and the importance of receiving timely medical attention," said Bengals Director of Strategy and Engagement Elizabeth Blackburn. "We are proud to partner with Cintas, Kettering Health and the American Heart Association to show our shared commitment to the well-being of our community."
The American Heart Association is the worldwide leader in resuscitation science, education, and training, and publishes the official guidelines for CPR. With nearly 3 out of 4 cardiac arrests outside of the hospital occurring in homes, knowing how to perform CPR is critically important. With more bystanders certified with the knowledge of CPR, the chance for a positive recovery increase for the community.
"When the world saw Damar Hamlin experience a cardiac arrest on Monday Night Football last season, what they also saw were those very first links in the chain of survival working. Everything happened like it should in a cardiac arrest emergency. This includes, early recognition, calling 911 with responders immediately on the scene, administering high-quality CPR, and having access to, and using an Automated External Defibrillator," says Nancy Brown, CEO of the American Heart Association. "Knowing how to respond in a cardiac emergency when seconds matter is literally the difference between life and death. We are so proud to be a part of Save The Dey to educate and add more lifesavers in the community."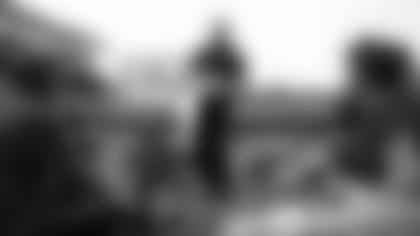 Cintas is the largest national provider of American Heart Association CPR and AED training, as well as AEDs for thousands of businesses nationwide. Being prepared for sudden cardiac arrest requires training, access to an AED, and ongoing service and support, which Cintas is proud to provide to help keep organizations ready and a step ahead for their people and who they serve.
"Getting involved with this community event was such an honor for Cintas. Our company has been providing AEDs and live-saving training to businesses for over 20 years, so we're passionate about helping people get the training they need to be prepared in an emergency," says Todd Van Houten, Senior Director of Product Innovation with Cintas First Aid & Safety. "You never know when you might need these skills, which is why being ready to respond is so important. This is a step in the right direction to create more awareness on the importance of access to AEDs and CPR training."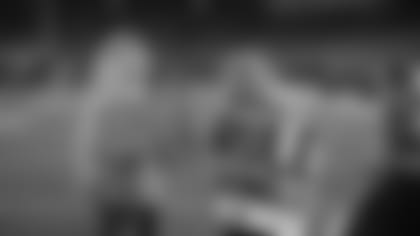 Kettering Health was also onsite supporting the Hands-Only CPR instruction and offering attendees health screenings.
"Kettering Health is proud to work with the Bengals, the American Heart Association and Cintas on this important event," said Alina Joseph, executive director of Heart & Vascular Service Line at Kettering Health. "By bringing lifesaving education and convenient health screenings directly to fans, we're continuing to build a community who is better equipped to act in a cardiac emergency and achieve their best health by understanding how to improve heart health."
Earlier this year, the NFL launched The Smart Heart Sports Coalition in collaboration with the NBA, MLB, MLS, NHL, NCAA and others including the American Heart Association. The goal of the national campaign is to prevent death from sudden cardiac arrest (SCA) among high school athletes by advocating for all 50 states to adopt evidence-based policies that will prevent fatal outcomes from SCA among high school students. According to the American Heart Association, as many as 23,000 people under the age of 18 experience SCA annually (out-of-hospital). It is a leading cause of death for student-athletes. Sports-related SCA accounted for nearly 40% of SCAs among people under the age of 18. If implemented across all 50 states, these simple, cost-effective strategies can prevent deaths from SCA. Bengals Save The Dey event supports this work in Cincinnati.  
The Cincinnati Bengals, the American Heart Association, Cintas and Kettering Health educated our "Who Dey" community with lifesaving skills by educating fans in Hands-Only CPR.