ON SALE TO PUBLIC SATURDAY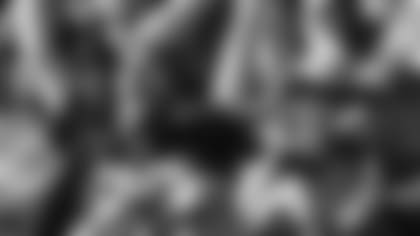 Tickets to the first of two possible Bengals home playoff games will go on-sale to the public this Saturday (Dec. 19) at 9 a.m.
All sales will be handled by Ticketmaster. For online purchases, fans should visit Bengals.com/tickets. Fans also may contact Ticketmaster by phone at 800-745-3000.
Beginning Monday (Dec. 21) at 9 a.m., fans may also purchase tickets in person at Paul Brown Stadium (M-F 9 a.m.-5 p.m.), or by calling the Bengals Ticket Hotline at 866-621-8383. Tickets may also continue to be purchased through Ticketmaster.
*At this time, tickets will be available only for the potential first home game of the playoffs, which could be either a Wild Card round or a Divisional round game. Tickets will be sold at the Divisional round price; and should the Bengals host a Wild Card game rather than a Divisional game, a refund for the difference will be automatically credited to the card used for payment after the game has been played. Should the Bengals not play either a Wild Card or Divisional round game at home, the entire payment will be automatically credited back to the card used for payment. *
A Wild Card round game would be played either Jan. 9 or 10. A Divisional round game would be played either Jan. 16 or 17.