The Bengals dealt some surprises Saturday when they kept undrafted rookie quarterback Jake Dolegala as their third quarterback and only three running backs on their 53-man roster while releasing two veterans that took a slew of pre-season snaps in wide receiver Cody Core and offensive lineman John Jerry.
There's a huge wait-a-minute asterisk affixed to the moves and that is that maybe there won't be as many surprises when the deck is re-shuffled Saturday night and Sunday morning via the waiver wire.
Other moves and non-moves:
_As expected, the Bengals placed rookie left tackle Jonah Williams (shoulder) and veteran cornerback Darqueze Dennard (knee) on the physically unable to perform list (PUP), taking them off the practice field for the first six weeks of the season. The hope is that Williams, their first-round pick out of Alabama, can make his NFL debut some time in December.
_The Bengals kept a non-traditional mix of defensive players when they went with all 11 linemen, only five cornerbacks among nine defensive backs and just five linebackers.
_As expected, the Bengals put rookie running back Rodney Anderson on season-ending injured reserve with a torn ACL. Not as expected, the Bengals also put back quarterback Jeff Driskel on IR with a hamstring injury.
_The Bengals released linebacker Malik Jefferson, a 2018 third-round pick who played 12 games as rookie last season. He never seemed to get a foothold in either defensive scheme and didn't play Thursday because of a non-football illness. The Bengals cut all their rookie linebackers but third-rounder Germaine Pratt and stayed with third-year backup Hardy Nickerson. The decision to keep only five backers reflects the looks of the pre-season schemes that have featured the nickel package on most downs with two or even one linebacker.
_They kept both back-up nose tackles in fourth-rounder Renell Wren and third-year man Josh Tupou on a defensive line that was the best position group of the preseason. When they say, "Keep your best players," this was truly the case despite the surplus.
_All players but Jerry, a nine-year vested veteran, are subject to waivers. All but Core are eligible for the practice squad, to be formed by 1 p.m. Sunday.
Dolegala, though, is the story of the day. A 6-7, 242-pounder out of Central Connecticut, Dolegala impressed in the last two pre-season games with a big arm and a cool pocket presence. He took every snap in Thursday's 13-6 loss to the Colts and while he flashed during a 27 of 41 night for 253 yards, he couldn't produce a touchdown in four red-zone trips.
He's considered to be the perfect practice squad candidate. A small school guy with a lot of raw talent and potential that needs to be developed. But if the roster stays intact through the weekend, the Bengals clearly made a value judgment on the position, the most coveted in the league.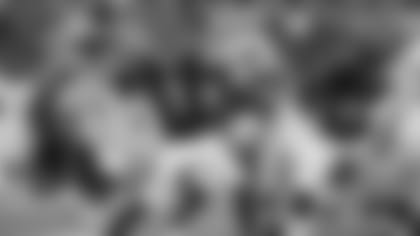 Taking the long view instead of the next month, they clearly felt Dolegala showed enough that another club might claim him and they wanted to protect him so they could take the gamble to develop him. If he's got more upside than all the other players that are going to be inactive in Seattle Sept. 8, why not keep the guy that plays the most important position?
"I wasn't sure what to expect," said a clearly relieved Dolegala Saturday afternoon. "I had a pretty good idea that I was going to be somewhere after this weekend, I just didn't know where. I'm really glad it's here in Cincinnati. I really like the coaches and players."
Dolegala has an idea why they made the move: "They see the tape. They know I can play the game. They know I've got some talent and what I need is to get experience with reps."
Dolegala's parents made the trip to Paul Brown Stadium from Hamburg, N.Y., in western New York for his first start since last year's game against Duquesne. Then they enjoyed a post-game retreat to The Yard House on The Banks. But it was a quick trip. They had to be in New York City for his brother's game against Fordham. Jadd Dolegala is a tight end for Central Connecticut.
"I wish they were here for this today, but I'm glad they're with my brother," Dolegala said.
The Core cut had to be a tough one. A 2016 sixth-rounder, Core had developed into a solid player on special teams in his 35 games and in this preseason he led the team in receiving. But it looked to come down to a matter of speed. With A.J. Green's return from an ankle injury up in the air and John Ross missing most of training camp with a serious hamstring injury, the Bengals would have been lacking in down-field speed behind them if they cut Josh Malone.
The Bengals kept only rookie Trayveon Williams behind running backs Joe Mixon and Giovani Bernard even though Williams (foot) hasn't played in two weeks and his status for next week's opener is unclear. Instead of Jerry, they kept undrafted rookie O'Shea Dugas, a projected guard that played well at back-up tackle but also is struggling with injury and missed Thursday with a knee issue.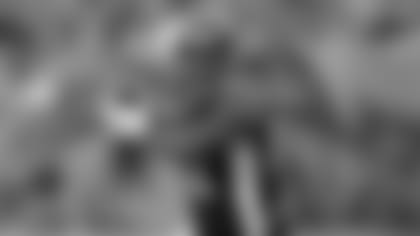 Andy Dalton (9), Ryan Finley (R), Jake Dolegala (R).
L-RT Andre Smith (11), LT Cordy Glenn (8), RT Bobby Hart (5), RG John Miller (5), G-C Trey Hopkins (4), C Billy Price (2), G-C Michael Jordan (R), O'Shea Dugas (R).
A.J. Green (9), Tyler Boyd (4), Alex Erickson (4), John Ross III (3), Josh Malone (3), Auden Tate (2), Damion Willis (R).
Giovani Bernard (7), Joe Mixon (3), Trayveon Williams (R).
Tyler Eifert (7), C.J. Uzomah (5), Cethan Carter (3), Drew Sample (R)
LE Carlos Dunlap (10), T Geno Atkins (10), E-T Kerry Wynn (6), NT Andrew Billings (4), E Jordan Willis (3), E Carl Lawson (3), DT Ryan Glasgow (3), NT Josh Tupou (3), RE Sam Hubbard (2), E Andrew Brown (1), T Renell Wren (R).
MLB Preston Brown (6), SAM Nick Vigil (4), WILL Jordan Evans (3), MLB Hardy Nickerson (3), MLB Germaine Pratt (R).
CB Dre Kirkpatrick (8), S Shawn Williams (7), CB B.W. Webb (6), CB William Jackson III (4), S Clayton Fejedelem (4), CB Tony McRae (3), S Brandon Wilson (3), CB Darius Phillips (2), S Jessie Bates III (2).
P Kevin Huber (11), LS Clark Harris (11), K Randy Bullock (8).