NFL clubs today approved at a virtual league meeting an enhanced season structure that beginning in 2021 will feature each team playing 17 regular season games and three preseason games for the first time.
This means the Bengals 17th game for the 2021 season will be against the San Francisco 49ers at Paul Brown Stadium.
"We have another exciting New Stripes update to share," said Bengals Executive Vice President Katie Blackburn. "With the NFL moving to a 17-game regular season, this year the Bengals will host nine regular season home games at Paul Brown Stadium instead of what has historically been eight regular season home games. That makes for more excitement and even better value with a 2021 Season Ticket package. We are investing in our fans to create the ultimate gameday experience with new uniforms, new benefits and new energy in The Jungle. Don't miss a moment of our New Stripes season."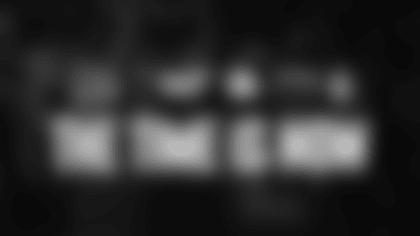 Be A Part Of Something Special
Join the team with your own Season Ticket Membership. WHO DEY!
This is the first change to the season structure since the 1978 campaign ushered in an era of 16 regular season and four preseason games.
"This is a monumental moment in NFL history," said NFL Commissioner Roger Goodell. "The CBA with the players and the recently completed media agreements provide the foundation for us to enhance the quality of the NFL experience for our fans. And one of the benefits of each team playing 17 regular season games is the ability for us to continue to grow our game around the world."
The 17th game will feature teams from opposing conferences that finished in the same place within their division the previous season. The AFC was determined to be the home conference for the 17th game in 2021.
Bengals 2021 Home Opponents
Baltimore Ravens
Cleveland Browns
Pittsburgh Steelers
Green Bay Packers
Jacksonville Jaguars
Kansas City Chiefs
Los Angeles Chargers
Minnesota Vikings
San Francisco 49ers
Bengals 2021 Away Opponents
Baltimore Ravens
Cleveland Browns
Pittsburgh Steelers
Chicago Bears
Denver Broncos
Detroit Lions
Las Vegas Raiders
New York Jets