Kickoff: 8:20 p.m. Eastern.
Television: The game will air nationally on NFL Network and is produced by FOX-TV. In Cincinnati, it also will be carried by WLWT-TV (NBC Ch. 5). Broadcasters are Joe Buck (play-by-play), Troy Aikman (analyst), Erin Andrews (sideline reporter) and Kristina Pink (sideline reporter).
Radio: The game will air on the Bengals Radio Network, led by Cincinnati flagship stations WLW-AM (700), WCKY-AM (ESPN 1530; all sports) and WEBN-FM (102.7). Broadcasters are Dan Hoard (play-by-play) and Dave Lapham (analyst).
The game also will air nationally on Westwood One Radio. Broadcasters are Ian Eagle (play-by-play) and Mike Golic (analyst).
Setting the scene: The Bengals this week host the Jacksonville Jaguars at Paul Brown Stadium in a nationally televised Thursday Night Football showdown. Cincinnati is coming off of a 24-10 win over the Pittsburgh Steelers on Sunday, and will look to carry that momentum through the short week.
"I'm just proud of the team," said Bengals head coach Zac Taylor after the game. "This is something we needed. It's just a small step in the journey of the rest of the season.
"We expect to be able to win divisional games on the road to achieve all the things we talk about internally as a team, so this was something that's necessary."
The Bengals controlled the game against Pittsburgh from start to finish on both sides of the ball. Offensively, QB Joe Burrow completed 77.8 percent of his passes, tossed three TDs to one INT, and posted a 122.9 passer rating. Burrow averaged 9.6 yards per attempt through the air, while HB Joe Mixon averaged 5.0 yards per carry on the ground. Burrow also was not sacked all afternoon, breaking an NFL-record streak of 75 straight games in which the Steelers had recorded a sack.
"The offensive line played really, really well," Burrow said. "You've got to give credit to them. They're getting better and better each week. On the second touchdown to Ja'Marr (Chase), he was my fifth read. I told the O-line that that was their touchdown. I said, 'I was able to get to my fifth read, and that's all because of you guys."
Defensively, the Bengals applied constant pressure on Steelers QB Ben Roethlisberger, sacking him four times and hitting him three more. LB Logan Wilson earned the game ball from Taylor after the game, after he picked off Roethlisberger twice and led the team in tackles (14). The offense turned Wilson's two INTs into 14 points.
Wilson now has three INTs this season, tied for most in the NFL entering Week 4 and most in a season by a Bengals LB since Odell Thurman (five) in 2005.
"I guess I can't say if Logan gets enough attention nationally or not, but I know his value to this team," Taylor said. "And the team knows his value. He quietly just steps up and makes tremendous play after tremendous play. He's going to be a great player in this league for a long time, and we're really glad to have him."
Rookie WR Ja'Marr Chase, another young Bengals standout, continued his own hot start to the season, catching two TDs from Burrow. The first TD was a 34-yard go-route down the left sideline just before the half to give Cincinnati a 14-7 lead.
Chase now has four receiving TDs this season, tied for second in the NFL behind the Rams' Cooper Kupp. He stands as just the ninth rookie in NFL history to catch a TD in each of his first three career games, and the third to catch TDs of at least 25 yards in their first three games (Donte Stallworth in 2002, Billy Howton in 1952).
This week, Cincinnati faces Jacksonville in a game chock full of storylines. The contest features the last two No. 1 overall picks — Burrow and Jacksonville's Trevor Lawrence — marking just the second time in NFL history that a rookie QB chosen No. 1 overall faces a QB who was chosen No. 1 overall the previous year. The only other instance came in 2019, when rookie Kyler Murray of Arizona bested Cleveland's Baker Mayfield.
The game will also feature a homecoming of sorts for Jaguars coach Urban Meyer, who most notably was head coach of Ohio State University from 2012-18 but also is an alum of the University of Cincinnati. While at Ohio State, Meyer coached five players currently on the Bengals' active roster — Burrow (played at OSU from 2015-17, before transferring to LSU), CB Eli Apple, S Vonn Bell, DE Sam Hubbard and OT Isaiah Prince.
"I'm excited to see him, and excited to play against him," Burrow said of his old coach. "We have a great relationship. Whenever you get to see a friend pregame, it's always fun to talk to people you haven't seen in a while. But it's also pro football, and you've got to go get a win. So I'm excited to do both of those things."
Jacksonville enters Thursday's game 0-3, after falling 31-19 to Arizona last week.
The series: The Jaguars lead 13-10, but the Bengals have won five of the last seven meetings. The Bengals also won three of the last four meetings at Paul Brown Stadium. The Bengals won the most recent meeting, 33-25 in Cincinnati in 2020. The Bengals lead 7-5 overall as the home team.
The Bengals and Jaguars were rivals in the AFC Central Division from 1995 through 2001, playing twice each season. This week's game is their 10th meeting since the 2002 realignment that put Cincinnati in the AFC North and Jacksonville in the AFC South. The Bengals hold a 5-4 series edge since the realignment.
Bengals on Thursday: The Bengals have played 14 times previously on Thursday, posting a 8-7 record. Cincinnati has a 5-2 record on TNF at home, but just a 3-5 mark on the road. This is the second TNF game the Bengals have played under head coach Zac Taylor. One of the Thursday games, in 2010, was played on Thanksgiving.
Bengals-Jaguars connections: Jaguars head coach Urban Meyer was head coach at Ohio State University from 2012-18. Meyer played defensive back at the University of Cincinnati in 1984, then got his start in coaching at St. Xavier High School and then UC, both in '85. He then was a graduate assistant coach at Ohio State from 1986-87, and later got his first head coaching assignment at Bowling Green State University from 2001-02 ... Six current Bengals played at Ohio State University under Jaguars head coach Urban Meyer — CB Eli Apple, S Vonn Bell, QB Joe Burrow (later transferred to LSU), DE Sam Hubbard, OT Isaiah Prince and DE Noah Spence (practice squad) ... Jaguars WR Marvin Jones Jr. originally was a fifth-round draft pick of the Bengals in 2012, and was with Cincinnati through the '15 season ... Jaguars OL Andrew Norwell is from Cincinnati (Anderson High School) and played at Ohio State University ... Jaguars RB Carlos Hyde originally is from Cincinnati, and played one year at Princeton High School before moving out of state; Hyde also played collegiately at Ohio State University ... Five Jaguars played at Ohio State University — Norwell, Hyde, TE Luke Farrell, DT DaVon Hamilton and WR Devin Smith (practice squad); Hamilton is from Pickerington, Ohio (Pickerington Central High School) ... Jaguars DE/OLB Josh Allen played at the University of School) ... Bengals DE Trey Hendrickson is from Apopka, Fla. (Apopka High School) ... Bengals K Evan McPherson and OT Fred Johnson both played at the University of Florida ... Bengals WR Auden Tate played at Florida State University ... Bengals S Ricardo Allen (Reserve/Injured) is from Daytona Beach, Fla. (Mainland High School) ... Jaguars DT Doug Costin (practice squad) played at Miami (Ohio) University ... Jaguars DE/OLB Aaron Patrick (practice squad) is from Dayton, Ohio (Meadowdale High School) and played at Eastern Kentucky University ... Bengals senior defensive assistant Mark Duffner was on the Jaguars' coaching staff from 2006-13 ... Bengals defensive line coach Marion Hobby was on the Jaguars' coaching staff from 2017-18 ... Bengals wide receivers coach Troy Walters coached at the University of Central Florida from 2016-17 ... Jaguars offensive quality control coach Kyle Caskey was on the Bengals' coaching staff from 2010-18 ... Jaguars head strength and conditioning coach Anthony Schlegel played for the Bengals in 2007, and also played ('04-05) and coached ('11-15) at Ohio State University ... Jaguars assistant head coach/inside linebackers coach Charlie Strong was head coach at the University of Louisville from 2010-13 ... Jaguars defensive backs/safeties coach Chris Ash coached at Ohio State University from 2014-15 ... Jaguars offensive line coach George Warhop played center (1980-83) and coached ('83) at the University of Cincinnati ... Jaguars CBs coach Tim Walton played at Ohio State University from 1992-95, and coached at Bowling Green State University from '95-99.
Mr. Reliable wears No. 30: Jessie Bates earned a starting S spot midway through his first preseason in Cincinnati, and he hasn't looked back since. The 2018 second-round pick has started all 51 possible games since joining the team, tied for the sixth-most consecutive starts by a player to begin their career as a Bengal. Furthermore, Bates stands just one start shy of LB Takeo Spikes (52) for most consecutive starts by a defender to begin a Bengals career. Bates, though, suffered a neck injury in last Sunday's game at Pittsburgh, and his status for Thursday's game vs. Jacksonville, in which he could tie Spikes, is unknown.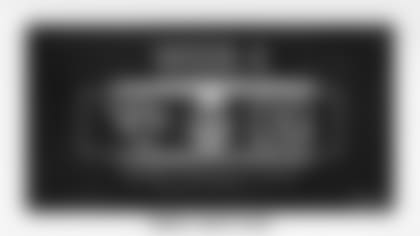 Cincinnati Bengals vs. Jacksonville Jaguars
Thursday, September 30, 2021 | 8:20 p.m. ET
Burrow bounces back: Bengals QB Joe Burrow returned to the field this season a little more than nine months after his rookie campaign was cut short by a left knee injury. Over the offseason, a hot topic of debate centered on how quickly Burrow could return to game action, and then if and when he would return to form. He answered both of those questions in Game 1 vs. Minnesota. First, he made good on a promise from after the injury, when he said that he would start Cincinnati's 2021 season opener. Then he emphatically answered any questions that remained about the possibility of having rust.
Burrow against Minnesota posted then career-highs in passer rating (128.8), completion percentage (74.1) and yards per attempt (9.67). At halftime, he had as many TDs (two) as he did incompletions (11 of 13 passing). He finished off the game with a seven-play, 46-yard drive in overtime that set up a game-winning FG as time expired. That drive was highlighted by perhaps the play of the day, when on fourth-and-inches with 39 seconds remaining in OT, Burrow changed the play at the line of scrimmage and tossed a 32-yard pass to TE C.J. Uzomah to get the Bengals to the Vikings' 20-yard line. Three plays later, rookie K Evan McPherson nailed the 33-yard game-winner.
"I was excited to get out there and get hit a little bit," Burrow said of his first game back. "I think I could have played a little better, but it's great to get the win in Game 1. I don't think we win that game last year."
So far this season, Burrow has completed 53 of 75 passes (70.7 percent) for 640 yards, seven TDs and four INTs (105.4 rating).
'Uno' for six: Bengals rookie WR Ja'Marr Chase, who is the first player in Bengals history to wear uniform No. 1 and has thus earned the nickname "Uno" among fans, has gotten off to perhaps the best start of any rookie WR in team history. Through three games, "Uno" has 11 catches for 220 yards and four TDs (tied for second in NFL).
Chase told CBS sideline reporter Melanie Collins in Game 3 at Pittsburgh that he keeps the statistics of other rookie WRs as the background on the lock screen of his phone as motivation. Right now, he stands above them all in both receiving yardage and TDs. Chase's ability to find the end zone has been particularly impressive thus far.
At 21 years old (born March 1, 2000), he stands as the youngest player in NFL history with at least four receiving TDs in his first three career games. That one-upped Pro Football Hall of Famer Randy Moss, who at 21 years old had three TDs in Minnesota's first three games in 1998. Chase also stands as one of just nine players in NFL history with at least one receiving TD in each of their first three games.
Mixon secures the rock: Not only is Bengals HB Joe Mixon considered one of the top rushers in the NFL, he's also proven effective at protecting the football. Mixon has fumbled just four times (two lost) since entering the league in 2017, a span that covers 1014 combined touches on offense (879 rushes, 135 catches). That includes just one fumble (lost) since the start of the 2018 season. He also put together a streak of 541 consecutive rushing attempts without a fumble (ended in Game 1 last season), which was the second-longest by a Bengal since the Elias Sports Bureau began tracking the stat in 1990.
Mixon has a current streak of 168 rushes without a fumble, dating back to his fumble in the 2020 opener.
Logan leads NFL in INTs: Bengals second-year LB Logan Wilson has turned heads this season as one of the team's top defensive players. The 2020 third-round pick has three INTs so far this season, tied for the most in the NFL. No other linebacker has more than one INT. Wilson's three INTs already are the most by a Bengals LB in a season since Odell Thurman's five in 2005.
Wilson has also been strong against the run. His 30 tackles lead the team and rank tied for sixth leaguewide.
As a rookie last season, Wilson was eased into the regular defensive rotation and then battled injuries late in the year. This season, he was assigned the green dot on his helmet as the team's designated communicator, and has been credited by teammates for being a vocal leader.
Bengals carry "Mo" into halftime: The Bengals this season have scored a combined 21 points in the last two minutes of the first half. That total is tied for second among all NFL teams. When divided out among Cincinnati's three games, that's an average of 7.0 points per game in the last two minutes.