FOR IMMEDIATE RELEASE; FRI., JUNE 17, 2016
FROM CINCINNATI BENGALS PUBLIC RELATIONS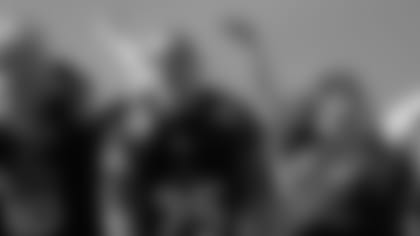 BENGALS FIVE-GAME PACKS ON SALE MONDAY
Ticket Packs for the 2016 Bengals home season will go on sale to the public Monday (June 20) at 9 a.m.
Two different five-game packs will be available, and packs can be secured for as low as $223 for all five contests.
Available on all three levels of Paul Brown Stadium, packs offer discounted pricing options over single-game tickets, which are not yet available. Also, each pack will include tickets for the Dec. 18 game vs. Pittsburgh.
Five-game packs will include:
* ORANGE PACK: Vikings (Aug. 12), Broncos (Sept. 25), Bills (Nov. 20), Eagles (Dec. 4) and Steelers (Dec. 18).
* BLACK PACK: Colts (Sept. 1), Dolphins (Thurs., Sept. 29), Browns (Oct. 23), Steelers (Dec. 18) and Ravens (Jan. 1).
*Ticket Packs may be purchased beginning at 9 a.m. on June 20 by calling the Bengals Ticket Hotline at 866-621-TDTD (8383), online at Bengals.com, or by visiting the Paul Brown Stadium ticket office. The Ticket Hotline is open for calls from 9 a.m.-6 p.m. Mondays through Thursdays, 9 a.m.-5 p.m. on Fridays and from 10 a.m.-2 p.m. on Saturdays. The ticket office is open for in-person visits Monday-through-Friday from 9 a.m.-5 p.m., and tickets may be purchased 24/7 through Bengals.com. *