FOR IMMEDIATE RELEASE; THURS., FEB. 19, 2015
FROM CINCINNATI BENGALS PUBLIC RELATIONS
BENGALS FANS CAN SEE NEW JUNGLE
FOR JUST $35 PER GAME AS TEAM
SEEKS FIFTH STRAIGHT PLAYOFF BERTH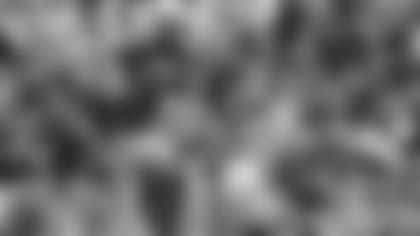 As the Bengals drive in 2015 for a fifth straight playoff berth, fans can enjoy season tickets at similar prices to last year, with a new entry price of $35 per game, the lowest available at Paul Brown Stadium since 2003.
"We have a good team coming back, one of only four to reach the playoffs the last four years, and we have an outstanding stadium that will be significantly upgraded," said Jeff Berding, Bengals Director of Sales and Public Affairs. "And we have set pricing with the goal of increasing our season ticket base. We believe the new $35 locations are an exceptional value that will sell quickly, and there are many other options also available, with great seating on all levels."
Overall for 2015,Bengals season ticket pricing will remain among the most competitive in the NFL. Most fans will see no price increases, and the average ticket remains flat from 2014. Thus, the Bengals are likely in '15 to rank at or below their No. 24 ranking in average NFL ticket price for '14. In addition to the $35 seats for the upcoming season, a limited number of Field Level seats will be reduced by $15, going from $75 to $60.
The team seeks a fourth straight season of double-digit wins in 2015, and Paul Brown Stadium itself will be better than ever. New, larger video and digital boards will display highlights and in-game information, and for the first time in high definition. A state-of-the-art Wi-Fi system will be fully in place after a successful 2014 launch year,  and stadium concessions will be enhanced.
PBS has won a number of major national architectural awards, for both aesthetic design and football-friendliness, and just last month, PBS was ranked fourth among all pro and college stadiums in a national survey analyzing ease of access for patrons.
"We are excited for our fans  to see what is now available," Berding said. "We know that Bengals football is extremely popular everywhere in Greater Cincinnati and the region, and we're committed to showing our fans that it's most exciting while also very affordable to enjoy the NFL experience in person at PBS."
Season tickets are on sale now, through the Bengals Ticket Hotline (513-621-8383 or toll free at 866-621-8383) during business hours (9 a.m.-5 p.m. Monday through Friday), and at all times on Bengals.com. Fans may also come in person to the PBS Ticket Office during business hours and be escorted to the actual locations of available seats. Immediate full payment is not required, as a deposit can initially secure season tickets.
In addition to games against AFC North Division rivals Baltimore, Cleveland and Pittsburgh, the 2015 home schedule includes the defending NFC champion Seattle Seahawks, the Houston Texans, Kansas City Chiefs, St. Louis Rams and San Diego Chargers.