Shawn Williams, just emerging from one of his most emotional days as a Cincinnati Bengal, hasn't been able to bring himself to watch the George Floyd video. But on Monday in a team meeting he was able to look his teammates in the eye through Zoom and get some things off his chest.
"We had a meeting airing it all out," said Williams of a day head coach Zac Taylor set aside for feelings instead of football. "The raw, uncut truth of feelings. 'How's it make you feel? How are you dealing with it and what changes have to be made going forward?'
"It was very open. To hear people express the way they're feeling, it was hard. But it's what's needed. Guys are angry. Guys are scared. A different range of emotions," Williams said. "Things got tense, but for the right reasons. This stuff is emotional. You can't have this conversation without emotion."
Williams, at 29 and eight years in, is a defensive captain, one of their respected leaders, and he thought Monday went well. Draining but well. "Very beneficial," he called it after the Bengals broke into a couple of groups of about 25 players and coaches and talked about what everyone in America has been talking about for two weeks.
Racism and how to expunge it.
"Knowing the outcome, I couldn't do it," Williams said of the 8:46 video documenting Floyd's death while in police custody. "Just putting yourself in that man's situation. That man has a daughter. That man has a brother. That man was somebody's son. That man was someone's father. That man was somebody's friend. To see that happen to him over something so senseless.
"We can't be insensitive. We have to have hard conversations for us to bridge this gap in society. We have to come together in communities one-by-one, by the dozens, by the thousands so we can positively push something greater than what's going on now."
Black players and white coaches. White players and black coaches. Black vets and white rookies. Black stars and white journeymen. Cornerbacks coach Steve Jackson, whose 1999 Titans lost the Super Bowl on the last play.     Left guard Michael Jordan, born in Cincinnati the hour they kicked off the Super Bowl in January of 1998.
 They talked about their families, their towns, and prejudice while hardened NFL lifers like defensive line coach Nick Eason blinked through tears.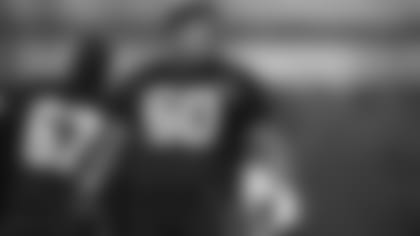 "I think it gave a stage for everyone to express their feelings about the events that have taken place the last couple of weeks. To learn from and encourage one another. What was great about it is that nobody went after anybody," Eason said. "It gave us an opportunity to share life experiences … I think a lot of positive was accomplished in those meetings.
"It was emotional to hear all those things that guys have been through. I was reminiscing some of my stress with some secrets that are deep and dark."
Eason, who turned 40 the week George Floyd died, has a Super Bowl ring in nine seasons as an NFL player. But part of his story was written five years before he was born in Lyons, Ga., and somehow he got the courage to give it soul-searing life in Monday's meeting.
His cousin, seven-year-old Gary Devon Johnson, was hit by a car driven by an intoxicated white woman and dragged 20 feet as he walked near his home in Toombs County, Georgia. Gary Johnson died at the hospital an hour away in Savannah, but not before the woman seemed to taunt the family by spinning the tires on the lawn. He would have been 12 when Eason was born, an uncle more than a cousin.
"She never did any time," said Eason, who was raised by his grandparents and mother. "For my grandmother to watch her grandson die like that, but as a young boy, they never taught me to dislike anyone because of the color of their skin. They warned me about people. To be cautious. But they taught me to love people and not judge a book by its cover. And I commend them for that. It's sad, but it's reality. It breaks my heart, but we can't ignore it."
Jordan, one of those young guns that is supposed to take over this decade for the up-and-coming Bengals, calls the last two weeks "hectic." He had to take a few days off of social media. There was just too much pain.
But on Monday he felt the support of white teammates like Sam Hubbard, Ryan Glasgow and Mason Schreck. Jordan listened as they said they thought everything had progressed, but that the last two weeks has shown that's not true and there is hard work to be done.
"I didn't really understand to what extent it was going on until I started hearing stories from my teammates and doing my own internet searches and going down the whole line," Glasgow said. "It's pretty eye opening. I'm thankful for the stories they've shared over the last few days.
"It's a necessary conversation for every team or company to have at this point in time to discuss everything that's going on in the United States and move forward together on the same track and same plan and become a better country and realize what's been happening to the black community and the fight they've been fighting for the last 300 years."
Jordan said he appreciates those guys. He thinks they need each other to overcome prejudice. He told the group he's given up on the present, but not the future. He's bullish on the future.
"If black people could have solved racism, it would have been done by now, so I feel like we need white people or people in power or policemen to vocalize our opinions and scream them to everybody … You can't just have black people screaming. You have to have everybody screaming.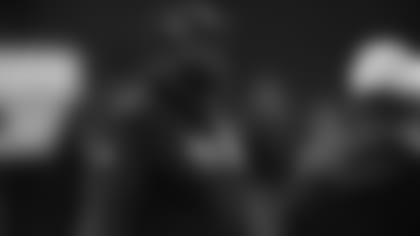 "I feel like it was a great conversation," Jordan said. "The eye-opening thing was everybody's willingness to see that there's a problem and trying to figure out ways how to solve it."
Jordan also wanted to tell the group the toll that racism takes on the mind.
"It causes trauma," Jordan said. "Automatically, when the police drive by, I straighten up. I know I didn't commit crimes. I know I didn't do anything illegal, but I still feel like that."
Like Williams said, not easy stuff. Uncomfortable. But after these past few months, he appreciated this very unique forum to talk to his teammates.
"As black men we're not used to expressing ourselves or telling someone that's not the same race as you how you feel," Williams said. "Getting it off our chest but doing it the right way so they kind of feel your pain. Why you make the decisions you make or look the way you look because where you come from. It sheds light on what it means to a be a black man in America. Now they can't relate to it, but they can say, 'I can be your brother. I respect it,' and they're with you."
Both Williams, the captain, and Jordan, the sophomore, believe the key is education. The meetings opened with director of player relations Eric Ball running through potential programs for this season. Last season Williams participated in one of the Bengals' social justice activities exposing youth to the police in different settings.
"We can do a better job in the education system. Especially at a young age. The younger the better," Williams said. "And teaching about racism so we can learn about it and teach it's not right and there are terrible consequences. And also teaching love and respect."
Jordan is leaning to the young kids. He took note of what fourth-year linebacker Jordan Evans told the group what he's doing this offseason. Working with young kids and trying to be a role model for the effort.
"Racism is taught, not learned," Jordan said. "No one is born hating another race for no apparent reason."
Williams is going to keep asking the question.
"What if that was your father? What if that was your son? What if that was your brother?" Williams said. "That's the question society has to ask."
Eason had never read his uncle's obituary from 1975 until Monday night. The meeting had stirred anger in him because it made him think of his own kids. What if it had been one of them?
But at end of the meeting, he also remembered what his grandparents taught him. Love not hate.
"I told my guys I appreciate every one of them and I love them all," Eason said. "They're my brothers. Period."
A good meeting, Eason said. He saluted Taylor for getting it done. He thinks a good year, too.
"It's 2020," Eason said. "Twenty-twenty vision. I think people are starting to see."