A vision that began in 2017 was finally brought to life Thursday morning at South Avondale Elementary school. As partners were thanked, the ribbon was cut, and kids raced at the opportunity to play on the newly installed synthetic turf field, replacing a preexisting grass field that desperately needed an upgrade.
Thursday's event was made possible thanks to the Bengals and the NFL Foundation/LISC Grassroots Program's $250,000 donation to the Avondale Neighborhood Revitalization Plan. The need for a new community field was brought to the Bengals attention by Activities Beyond the Classroom and Cincinnati Public Schools.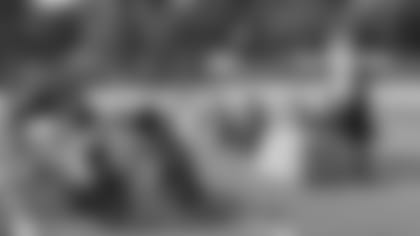 "Cincinnati is our home and it's an honor that we can use our sport to bring people and organizations together to bring about positive change in our communities," remarked Bengals Director of Community Engagement Alex Simons.
The new field provides a community hub for healthy activities in the Avondale community for children and families. An estimated 5,000 children ages four to 17 will utilize the field annually by participating in recreational sports leagues, along with serving as a place for nearby schools to utilize for team practices, clinics, and games.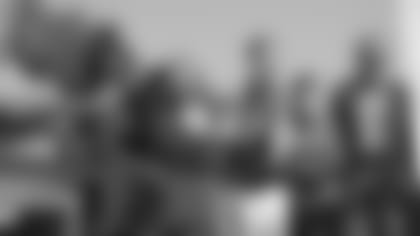 Activities Beyond the Classroom Deputy Director Rachel Stallings knows this location is a highly utilized area, as families will often spend their Saturday afternoons enjoying time together just behind the elementary school. "The students now have a safe space that they can come to within their community to gather and play flag football, other sports and all of those fun things that they should have access to in their community," Stallings said amidst the Play Football event that followed the ribbon cutting ceremony. "Just to see the kids smiling, this is what it's all about. This is why we do the work that we do, and the biggest reward is seeing the kids enjoy the field, their peers, and their community."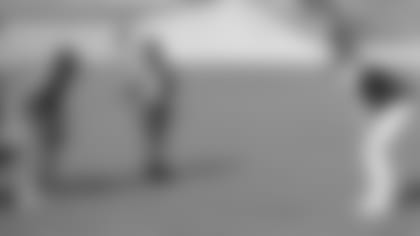 "The funding is always very important, but it means a lot to me when the Bengals have an opportunity to participate with the kids while they're enjoying their new field," Simons added just moments after lining up opposite one of the Play Football participants in a one-on-one drill.
"This field is the culmination of years of hard work, and none of it could have been possible without the Bengals," said Sally Grimes, Executive Director of ABC. "The Bengals have always been phenomenal partners, not just with ABC and CPS but with communities all across Cincinnati. We are thankful and delighted that the Bengals were here to celebrate the Avondale community with us today."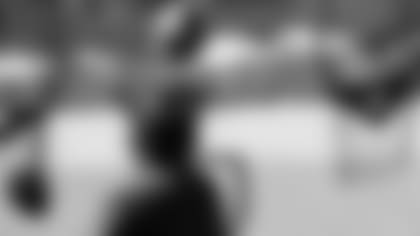 This NFL Foundation/LISC Grassroots Program grant is part of an ongoing program in which the Bengals and the NFL have coordinated to distribute over $2.3 million to local schools for new fields. Other local schools who have already or will receive a portion of this grant include Bishop Brossart, Clinton-Massie High School, Covington Catholic High School, Deer Park Jr./Sr. High School, Harrison High School, La Salle High School, Lockland High School, Oak Hills High School, Taylor High School, Withrow University High School and Midway Elementary School.
The Bengals and the NFL Foundation/LISC Grassroots Program teamed up to contribute $250,000 to Activities Beyond the Classroom (ABC) to install a synthetic turf field at South Avondale Elementary School.