The Cincinnati Bengals and the NFL Foundation teamed up to contribute $200,000 to the Bishop Brossart High School athletic department to install a new synthetic turf field and bleachers at the Mustang Athletic Complex.
The field, which is part of a newly built athletic complex, will serve as the home for Bishop Brossart's football team and will be used by Holy Cross High School and many other schools from the Diocese of Covington. In addition to high school and junior high football, the facility will be used for soccer, track and youth football camps.
"Part of being a football team is bringing a community together, so it's always great to be able to give back and make a difference," said Bengals Executive Vice President Katie Blackburn. "The Bengals are excited to be involved in this project that will impact thousands of area youth who can now look forward to playing their games on a new field."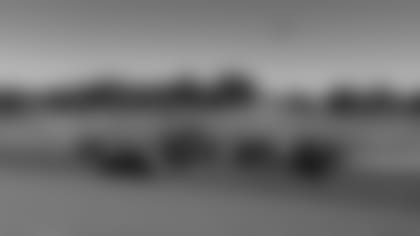 "We here at Bishop Brossart High School feel beyond blessed to have our dream come true of having a stadium to call home," said Chris Holtz, Bishop Brossart Development Director and Assistant Principal. "This would not be a reality without all of our donors and supporters of our great school and community. We owe a special thanks to Mr. Bruce Kozerski, the Cincinnati Bengals and the NFL Foundation for supporting our project. With the help of many, dreams can come true."
The grant is the latest in an ongoing program in which the Bengals and the NFL have coordinated to distribute over $2 million to local schools for new fields. Other schools include Clinton-Massie High School, Covington Catholic High School, Deer Park Jr./Sr. High School, La Salle High School, Lockland High School, Oak Hills High School, South Avondale Elementary School, Taylor High School, Withrow University High School and Midway Elementary School.