There is absolutely no suspense as the Bengals release their first try at the 53-man roster late Saturday afternoon and are saving it all for Sunday after they have first crack at the NFL's waiver wire and form their largest practice squad ever with 16 players.
This year, all players are eligible for the practice squad once they clear waivers.
Years of NFL experience are in parenthesis:
Ryan Finley (2), Joe Burrow (R)
The practice squad appears to be where at least one of the two quarterbacks they cut Saturday are headed.
Jake Dolegala, the undrafted rookie who headlined last year's roster cutdown when he made it, didn't have a preseason to show off his big arm and joined four-year vet Brandon Allen on the cutting block. But Allen isn't subject to waivers and as a street free agent he could return to the Bengals in some form on Sunday.
In the Covid era the Bengals would no doubt like to have three quarterbacks under control. Allen was signed near the beginning of training camp because of his vast knowledge of the scheme working with Bengals head coach Zac Taylor in Los Angeles.
This season teams can protect four practice squad players weekly and no one is subject to waivers if signed to the active roster.
And, of course, there's the Josh Rosen factor if he does indeed hit the waiver wire. At 6-4, 226-pounds, Rosen is the size the Bengals like their quarterbacks and can any team pass on a player who was the 10th pick in a draft two years ago even if he's a backup on his third team?
So who would go from today's 53?
A.J. Green (10), Tyler Boyd (5), Alex Erickson (5), Mike Thomas (5), John Ross III (4), Auden Tate (3), Tee Higgins (R).
Thomas had a great camp, which makes it a no-brainer that they would keep seven. Throw in the fact they went easy the past three weeks on Green and Ross after they got dinged early and it's no surprise Thomas would be the lucky seven.
Giovani Bernard (8), Joe Mixon (4), Samaje Perine (4), Trayveon Williams (2)
Another no surprise here. Remember how quickly they grabbed Perine off waivers when the Dolphins cut him after the Bengals had him last season? His special team abilities and size (235 pounds) were never in doubt and he looked good during camp. If Perine is the big back backup, then Williams is the shifty third-down back backup for Bernard. Plus they think he can build on last season's 124 snaps in the kicking game as a rookie.
RG Xavier Su'a-Filo (7), C-G Trey Hopkins (6), RT Bobby Hart (6), G Alex Redmond (4); C-G Billy Price (3), T-G Fred Johnson (2), LG Michael Jordan (2), LT Jonah Williams (2), T-G Hakeem Adeniji (R).
The Bengals feel a lot better about this spot than they did a year ago at this time when guys like John Jerry and John Miller were on the Opening Day roster and Williams, Johnson and Adeniji weren't.
No shot at Miller and Jerry, solid pros that they are, but they feel that Williams (athleticism and age) and Su' a-Filo (size) are big upgrades. Plus, Johnson showed in camp he's got inside-outside versatility, Jordan may have been the most improved player in camp and Adeniji has a chance to start somewhere on this line before his rookie contract is up.
C.J. Uzomah (6), Cethan Carter (4), Drew Sample (2).
The price of the seventh wide receiver is paid here, where they have often kept four. But they really like these three guys. Uzomah is a reliable team leader, Sample is developing into a two-way threat and Carter is a special teams staple.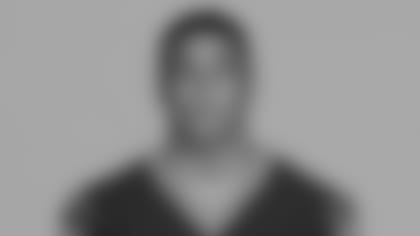 T Geno Atkins (11), E Carlos Dunlap (11), T Mike Daniels (8), T Christian Covington (6), T D.J. Reader (5), E Carl Lawson (4), E Sam Hubbard (3), E-T Andrew Brown (2), E Khalid Kareem (R).
The Bengals traded a linebacker on the bubble in Austin Calitro for Covington, a sixth-year player with solid scouting reports from the Bengals personnel department. The 6-3, 305-pound Covington doesn't turn 27 until next month and he's already played in 66 NFL games with 15 starts. That's a real draw for a team that wanted to find a fourth tackle but not one on the wrong side of 30.
Covington looks to be a nice get behind Atkins, Reader and Daniels. He played 45 percent of the snaps for the Cowboys last season and showed an ability to collapse the pocket. Pro Football Focus ranked him tied for 47th among the defensive tackles they graded on the pass rush, where he had 18 pressures.
MLB Josh Bynes (9), OLB Jordan Evans (4), M-OLB Germaine Pratt (2), MLB Markus Bailey (R), M-OLB Akeem Davis-Gaither (R), M-OLB Logan Wilson (R)
It looks like if Calitro was going to make it, it would have been as the seventh guy because they really liked the way Bailey came on despite recovering from an ACL tear that wiped out most of his final year at Purdue last season. They're banking on his speed helping in the kicking game.
And they liked Calitro, too, and saw why they claimed him before the draft. Enough to keep seven backers? So they opted to go get a guy they like at a position of need.
S Shawn Williams (8), CB Trae Waynes (6), CB Mackensie Alexander (5), S Vonn Bell (5), CB William Jackson III (5), CB LeShaun Sims (5), S Brandon Wilson (4), S Jessie Bates III (3), CB Tony Brown (3), CB Darius Phillips (3).
It remains to be seen if another move has to be made here Sunday. They could move Waynes to an injury list that would allow him to play in the second half of the season if he rebounds from his shoulder surgery in time. Or they could keep him on the active roster (like they did with A.J. Green last year), but going with five healthy corners is dicey.
P Kevin Huber (12), LS Clark Harris (12), K Randy Bullock (9).
These three go into their fourth Opening Day together. For Huber, it's only the third time in his career he's had a season opener at Paul Brown Stadium (2009 and 2017) and he's looking for his first win.