Once upon a time, before A.J. Green, Fitzmagic and the zone read, the Bengals were 0-8, finished 4-3-1 in the second half of the season and used it as a launching pad into the next season they swept the AFC North and made the postseason.
To be sure, when the Bengals open the second half of this season Sunday (1 p.m.-Cincinnati's Local 12) at Paul Brown Stadium against the North-leading Ravens, there aren't many similarities between this team and those 2008 Bengals. Marvin Lewis was in his sixth season as the head coach, an injury sent quarterback Carson Palmer to the bench after the fifth week and elevated a veteran backup in Ryan Fitzpatrick and the defense was in the upper half of the league.
But there are enough similarities.
An injury to the team's best player dominated the news with weekly updates that turned the head coach into a medical center spokesman. An injury to the left tackle unsettled an offensive line already in transition. A one-score loss on the road in the opener got the ball rolling the wrong way. In the third game during an overtime loss to the Giants in New York, a 31-yard bomb to Amani Toomer set up the winning field goal and that conjures up this season's third game, another late New York loss on a bomb to Buffalo tight end Dawson Knox. Both teams enter the second half of the season looking for a big, physical running back to carry them through the cold and a new-look offense.
And, yeah, the new quarterback is also named Ryan.
"We split up the first half of the season and the second half of the season," said Fitzpatrick earlier this week, still magical, fresh off leading the Dolphins to their first victory of the season. "That 4-3-1 finish was big for the organization. They proved they didn't have to rely on Carson so much. The defense played great in that second half. We got Cedric Benson the ball in some inventive ways, got it to him in space. Learning to win without having Mr. No. 1 Overall Pick at quarterback helped pull the team together and along with the defense got them rolling into the next year."
The signs may not always be on the stat sheet. One of the three losses came in Pittsburgh in a game the Bengals didn't back down from the big, bad Steelers. Benson finished one run knocking the helmet off face of the franchise Troy Polamalu and on the other side of the ball safety Chris Crocker smashed the helmet off Steelers wide receiver Santonio Holmes.
"We didn't win the game. I do remember that," Crocker said. "It was fun. That last half of the season, it was just a lot of guys trying to come together to play really good football. Then the next season we won the division, so I guess we did set the table.
"It wasn't like we were trying to win the game. We were just trying to play at a high level. The rest takes care of itself. I guess it's a mixture of pressure. When you're (1-8-1), you know you're not going to the playoffs. But you're still professional. You're still playing for next season. Your job is on the line. That's where the pressure came from."
Maybe it's a new quarterback. Maybe it's a big play. Or maybe it's a fight that can be a rallying point. Your basic street brawl marked the Bengals' first win that season, a 21-19 victory over Jacksonville at PBS where Jags defensive tackle John Henderson tried to gouge out left guard Andrew Whitworth's eyes. Whitworth responded with punches as both men got ejected to a standing ovation.
"They handed out 10 Fed Ex fine letters on Wednesday the next week," Fitzpatrick said of the offense. "There was one guy on the field that didn't get one. That was me. I ran to the sideline immediately. I got some grief for that one. A thing like that that happened, all of a sudden you had the whole team behind him. Except for me running to the sidelines trying to get the next play. There was just a mentality of guys sticking together playing for each other that translated well to the next year."
Fitzpatrick wouldn't be here. There would be no shot to play behind a healthy Palmer, so he went to the Bills as the backup with the potential to be the No. 1. That's what happened. Fitzmagic was born in Buffalo.
"It wasn't that year. Fitz was crazy. He was running around like a chicken with his head cut off," Crocker said. "We would say, 'Where is he going?' But after he left, he developed into a good quarterback."
Fitzpatrick: "That was the year the league started to look at me differently. That was the first year I was able to play a lot of games in a row. I always thank Marvin for that. He stuck with me and I learned a lot of football from (quarterbacks coach) Ken Zampese."
Which is Crocker's point. No matter the record, everyone one has a job to either save or sell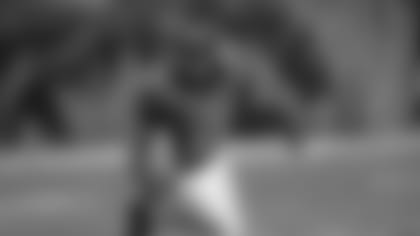 "Just as an outsider looking in, I would think the only guy that is safe is A.J.," Crocker said of wide receiver A.J. Green. "You look at the (coaching) staff, there are those new systems. There are a lot of evaluations going on. And they're going to have more time to see who fits and what works."
Another similarity. Injuries. There were a slew of them, particularly on defense. You want to talk about losing first-round picks? Linebacker Keith Rivers missed half the year with that infamous broken jaw at the hands of Hines Ward. Antwan Odom, a $30 million free agent that offseason, started just eight games.
"There were a lot of guys who weren't necessarily starters learning to play because guys were hurt and that helped us out the next year," Crocker said. "We had fun on defense. We were flying around. We were well prepared. We knew our opponent inside and out."
Fitzpatrick isn't watching like he was in '09. He hasn't played with anybody on this team. ("When you go through adversity with guys, you follow them.") Crocker, who served as a coach at this last Bengals training camp for a week, is an interested observer.
"You start to get a little selfish. You see how you can make yourself better," Crocker said. "But then that plays into the team because everybody's starting to play well and together and then you get some wins."
Eight games. A new quarterback. The best player still thinks he can come back …
"Let's see," Crocker said of repeating history.
For a limited time, save 50 percent when you purchase "This Day in Bengals History" online. Visit Bengals.com/book to learn more.