Bengals head coach Zac Taylor's roster must be in pretty good shape because he was asked about as many questions concerning ping-pong as he was about the hot spot at backup quarterback during Thursday's news conference
Taylor anointed veteran wide receiver Trent Taylor as the club's best ping-pong player, but the race between Trevor Siemian and Jake Browning hasn't been as decisive heading into Saturday's preseason finale (6 p.m.-Cincinnati's Local 12) in Washington.
"Close. Those guys have both really worked on the things we've asked them to improve on," Zac Taylor said. "I do see them getting better every single day that passes. There's more comfort in working with that group making the checks and doing the things effectively that we want them to do. It's been a tight race."
As they have since Joe Burrow went down with a strained calf a month ago, they appeared to split the snaps in Thursday's last training camp practice while Browning ran the two-minute drill in the IEL Indoor Practice Facility. Browning has led them on their only touchdown drive of the preseason, which came out of a two-minute drill Friday in Atlanta.
But Taylor never tips his hand and he's not starting now. He's also got scrums at the back of the roster at wide receiver, cornerback, and the offensive line that need settling still.
"I think you have to afford yourself the next three days to see how it all shakes out. That's one thing I've learned," Taylor said. "There's always things that can occur over the next three days. To say that decisions are set in stone is unfair and unrealistic because there's still a lot that can unfold over these next couple of days that can affect the final roster."
As usual in the finale, the starters won't play. Some won't even make the trip. For instance, it's hard to see Burrow and his Big Three head south. And the regular backups probably won't play either.
Who doesn't play may be a bigger tip on who makes it as opposed to who plays well. The biggest questions beyond quarterback appear to be back up center, backup tackles, fourth safety, and who are the last wide receiver and cornerback.
The only running backs who have carried the ball in the preseason games, Chris Evans and fifth-rounder Chase Brown, are going to make it. Evans has been out the last couple of days with an illness and probably won't play Saturday, nor will Trayveon Williams, looking better and better after his ankle injury. He'll most likely make it, too, so look for undrafted rookie running backs Jacob Saylors and Calvin Tyler to get their first and last carries in their bid to make the practice squad.
Then there's the annual question of keeping six or seven wide receivers with the fate of veteran contributors Stanley Morgan Jr. and Trent Taylor resting on the answer. And over at cornerback, can seventh-rounder DJ Ivey solidify his No. 6 cornerback spot? And if he does, would they stretch a seventh spot for a veteran such as Sidney Jones IV or Allan George?
Jones hasn't played since injuring his hamstring in the preseason opener and it's unclear when he'll be able to play, although he looked good when he got hurt. It's like Taylor says. What may be the picture now may not be the picture Tuesday, when the NFL cuts rosters to 53 players.
With Jones, rookie DJ Turner, and Marvell Tell III not expected to play Saturday, Ivey and George are going to get plenty of chances in a depleted cornerback room.
And even though there seems to be little roster drama left, Taylor isn't jumping ahead to the Sept. 10 opener in Cleveland just yet as training camp closed.
"I think we got out of it what we needed to get out of it. I think the team is in a good spot. We get a chance to finish out this game the right way with the players that'll be playing in it. And then refocus next week," Taylor said. "But we're not at next week yet. We're in this game right now, and we need to get a lot out of this game and see some guys perform in that last one."
Taylor may not be tipping his hand on the quarterbacks, but he is saying what he's written down in his evaluation and what he'll watch on Saturday's film.
"Making calls, making route adjustments, getting us out of plays, operating quickly at the line of scrimmage when we're in a blitz period," Taylor said. "We use the 40-second clock and so they've had that working against them, too.
"And then the timeliness of operating through a progression. Sometimes (the media) is looking over there, they might throw the ball for a three-yard check down. That might be a big play for us considering maybe a decision they've made two days before where they forced it into coverage. Things like that that might not seem all that sexy to those watching. But for us, those are the things you're looking for your backup quarterback to effectively do."
PLAYER OF THE DAY: WR Tee Higgins
He's had a good camp and he punctuated it with a handful of red-zone touchdown catches Thursday in both team and seven-on-seven. He had particularly good timing with Browning as he heads into the opener of a season he and Ja'Marr Chase are trying to become the fifth and sixth Bengals receivers to have at least three 1,000-yard seasons with Cris Collinsworth, Carl Pickens, Chad Johnson, and A.J. Green.
PLAY OF THE DAY: WR Andrei Iosivas
Iosivas, the sixth-rounder from Princeton, goes into Saturday as the Bengals preseason leading receiver with nine catches for 94 yards and a slew more in training camp. This play in the red zone shows why the 6-3, 205-pounder is such a good fit for this offense because he tore it right out of the 6-4, 220-pound Higgins' textbook.
Browning rolled away from trouble and found Iosivas boxing out defenders near the backline of the end zone. He put a nice touch on the ball, just over the hands of a linebacker. Iosivas gave it one of his heptathlon leaps, extended his arms, and plucked it away. Wide receivers coach Troy Walters had to love that rep. He says the extension of his arms is something that Iosivas has vastly improved since he arrived in May.
QUOTE OF THE DAY: Defensive coordinator Lou Anarumo on who'll be playing cornerback Saturday after the position has been depleted:
But Anarumo sure is in a better spot with his depth than he was before the draft, when there was some consternation about what was in the cupboard as No. 1 Chidobe Awuzie rehabbed from an ACL and the other starter, Cam Taylor-Britt, had just completed his rookie year. But the DJ-Day Draft (Turner in the second and Ivey in the seventh) has come through with solid camps.
"Still a ways to go but both DJs have shown they can cover," Anarumo said after practice. "They've still got things they have to clean up in their game but in terms of the young guys, those guys have done well."
The 5-11 Turner always seems to be in position, even when 6-4 Falcons wide receiver Drake London had to vault over him to catch a 21-yard fade to convert a third-and-long on the first drive in Atlanta. The 6-1 Ivey has hit as well as covered.
"Every time (Ivey) is out there, it's a little bit of "welcome to the NFL," moments," Anarumo said. "Both DJs. DJ Turner had the fade ball and he's all over the guy, but the guy went up and made the catch. Same thing with DJ Ivey. He had a couple in-breakers where he's there, but he doesn't make the play and they do … It doesn't matter what it looks like, you've got to break the ball up."
SLANTS AND SCREENS: Awuzie's rehab looks to be at warp speed. On Monday he returned to take limited snaps in team drills and then had an interception on Wednesday's first snap. And on Thursday he appeared to play the majority of snaps in what was a scaled-down practice designed to simulate a regular-season practice 48 hours before a game.
"He looks as good as I would have hoped that he'd look at this point of camp," Taylor said. "He has made a lot of plays on the football, he has done a good job mentally preparing himself to be in a position to come out and play like this. I'm pleased with the plan that (head trainer) Matt Summers and his crew have in place, Chido buying into it, and he has gone about it the right way and looked really good." …
Taylor had to think about it a bit when asked what position group stood out to him in camp before deciding on the linebackers.
"It's a group that you would expect that from because there is a lot of experience in that room," Taylor said. "I could say that about a lot of positions. I think there's been a lot of positions that have had a great camp. But if you're talking about one that comes to mind, I just think of the depth there and I just think of the experience there. It's a consistent group for us." …
One spot that could look as if it's up in the air but maybe not is the third tight end behind Irv Smith and Drew Sample.
Veteran Tanner Hudson, on his fourth team after getting picked up for the practice squad last season, has played extremely well while Mitch Wilcox, last year's No. 2 in place of the injured Sample, rehabbed his knee injury.
Wilcox, who didn't re-sign until last month, was cleared to practice Sunday and Taylor says he'll play Saturday. Wilcox may have lost time, but he's heavily invested in the playbook in his fourth year in the system and he's built up a lot of trust with the coaches.
"You're going through the rehab and you're sitting in meetings, but to actually then have to go perform. It takes a whole lot of reps to get those guys going and that's why with Mitch we've invested three years of time and energy, and developing him as a player," Taylor said. "And he's approached everything the right way.
"So we wanted to get him back because we knew the type of player he's become and that's a credit to Mitch, that's a credit to James Casey. That's a credit to Darrin Simmons and Colt (Anderson), those guys that have helped in his development over the last couple of years," Taylor said of his tight end coach and special teams coaches. "He's a guy that you really enjoy seeing have the success that he's had, having been here and worked from where he was day one. He knows where he was in my eyes on day one three years ago and to where he's worked up to, you're proud of a guy like that, that he's put in that work." …
The reason the presser bounced to ping-pong is because Taylor officially ended training camp by bringing in two professional players after Monday's practice, which was like Christmas morning for his table-mad team. The idea had sprouted from a musing from the Bengals' Oracle of Operations, Jeff Brickner, back in the spring and Taylor says Burrow had independently wondered about it as well.
"I think the players really ate it up. Trent Taylor is certainly the best ping-pong player on the team," Taylor said. "I have no reservations saying that out loud after watching him. It was a lot of fun to see those guys play against professionals and I think they really enjoyed the change of pace. We did it after the rookie talent show. We did the rookie talent show, we ate Skyline as a team and then we had the ping-pong stuff, so it was a really great night." …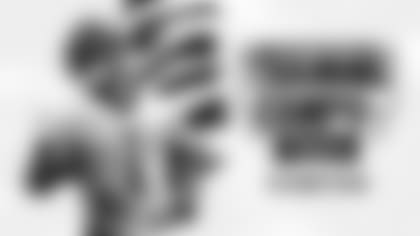 Training Camp 2023 Center
The official source of news and information about Bengals Training Camp 2023.