Mike Brown allowed a smile to sneak away, like James Brooks or Archie Griffin leaking out of the backfield of a new offense he hopes scores like the old days with the same kind of new age creativity.
The observation had just been made at the end of this week's NFL annual meeting in Phoenix that the Bengals new head coach, Zac Taylor, seemed to be an old 35.
"I don't know that he's an old," Brown said. "But he comports himself well. He's not 83, but I'm not uncomfortable when I talk to him."
Brown, the Bengals' 83-year-old president, is overseeing the biggest off-season coaching and scheme changes in franchise history, while mixing some principles from when he and his father ran the club at the creation. As his daughter, executive vice president Katie Blackburn, and her husband, vice president Troy Blackburn, along with director of player personnel Duke Tobin, expand their role as power brokers, Taylor is exerting his own broad influence. He and his young guns coaching staff that is the largest in Bengals history are tearing down Paul Brown Stadium walls and renovating hallways while building two new playbooks they hope engineer a fresh vitality through the roster.
"We allowed him to have his way and we tried to support him as best we could," said Brown of the freedom with which Taylor has been operating. "I think it has met with everybody's satisfaction. Not just his, but ours, too. It seems to be meshing together in a way that's a little different for us. But I think good."
Even the days are starting out differently. Before Taylor, it used to be just Brown and head coach Marvin Lewis meeting in the corner office or chatting on the phone first thing in the morning. Now with Brown and Taylor are the Blackburns, Mike's son, vice president Paul Brown, and Tobin.
"More voices," Brown said.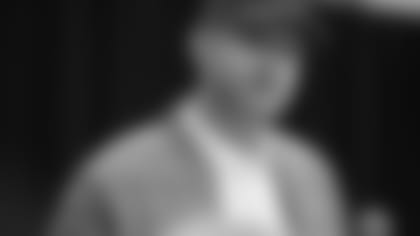 But Brown's voice is still the strongest. Taylor is taking advantage of those 83 years and realizing that, well, how many NFL head coaches can just waltz in to the owner's office at any moment?
"Zero? One? He's there every day," Taylor said this week. "Very involved. I talk to him every day. Very involved. Can you imagine (taking a step back)? It's something you've done every day of your life. I would never want to walk away from it. I wouldn't want it any other way."
Taylor is finding out, too, that when Brown outlines possible outcomes of situations, not to be surprised when he nails it.
"When he says something you better pay attention because there's a lot of history and experience behind everything that he says," said Taylor, who was then asked about specifics. "Everything he said. I would shake my head. From the interview process to now."
During his own availability in Phoenix this week, Taylor was asked to tick off some of the myths about the Bengals that may have been shattered during his first two months on the job. Taylor wasn't sure if he had ever heard any, so he asked for some.
How about the old reliable narrative that isn't so reliable? Mike Brown doesn't want to win?
Taylor had to shake his head again.
"I'll dispel that myth right now. I've never seen someone who wants to win as badly as Mike Brown," Taylor said. "I just can't tell you how much I've learned from him and how much respect I have for him. And I'm not saying that because he's the owner of the team I'm the head coach for. It's something that people come to you here, head coaches GM, the respect they have for Mike Brown is off the charts. It's been a really enjoyable couple of months being around him every day, hearing his insight, his knowledge and his experience."
Brown, who as his father's future assistant general manager advised him to pursue an AFL franchise in Cincinnati before anywhere else, is used to being in beginnings.
"It's new, it's different and we're going to find out," Brown said of his new staff. "We'll get a feel for them as they go about it. They all have good certification and backgrounds and I'm as interested as anybody to see how it fits together on the field. How it all works. It's going to be quite different for us. I think that's what our fans wanted. They thought we needed that. And I think maybe they're right in how they feel."
Taylor got the sense the Bengals were open to change right from the get-go when they first met the week after the season.
"I think that started with the interview process," Taylor said. "I wanted to make certain I was very clear how you want to do things, and if you're not on board with it, let's not go down this road. And so the Blackburns and the Browns have been awesome at just having open dialogue, clear communication, talking through every decision. And we've been on the same page every step of the way. And that's all you can ask for in this profession. When there's distance there and you don't have that daily communication, I think that it can be a tough road sometimes. So I've learned to really appreciate that open dialogue and clear communication and everyone being on the same page with everything. So that's been really healthy and really helpful for me as a new coach."
But Brown is also adhering to some rock-bound beliefs:
- He still loves his players and he sees no problem extending the Bengals' career of his best one, wide receiver A.J. Green, even though he's had two season-ending injuries in the last three seasons. He also still loves quarterbacks. "Quarterback is what pro football is all about," he declared this week. "That's what will give you a top team, when you have a top quarterback.") He's looking for Andy Dalton to return to form with a healthy offense this season and has no qualms about approaching him after the season and in his contract year to talk more. As Troy Blackburn says, "These are very proven winning players. It's hard to find those."
"I think he's a proven commodity, isn't he?" Brown said of Green. "The price range for him will be something for him will be something we can figure out, will come together … It's true with anyone, if they suddenly get an injury that it reduces them. Well that changes the equation, but I never plan on that happening. I like to think that won't happen. If A.J. is healthy, he's as good a receiver as anybody in the league."
As for Dalton, Brown remembers the Andy of the first four weeks last season with all his weapons and he got the Bengals off to a 3-1 with two fourth-quarter wins and the winning TD pass to Green in Atlanta in the last 10 seconds.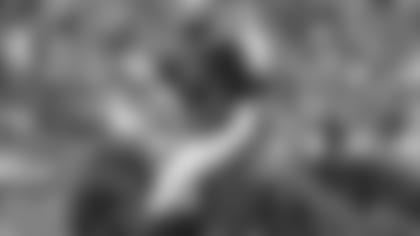 "I think it's a good year for him to show like he can, like we think he will. After he re-establishes himself we would want to get together with him and see if we can extend it," Brown said. "I think Andy is a good player and that he will rebound off last year. He was hurt. We lost so many other pieces. It fell apart, but if he's healthy and we stay healthy enough, I have confidence in him."
- As in years past, if the Bengals are going to drop money on anyone a) it's most likely going to be on their own player or b) it's going to be at a premium position, usually the edge like offensive tackles, pass rushers, wide receivers. Guards and safeties need not apply.
Troy Blackburn does a lot of the free-agent deal making and he offered two perspectives this week. One for a deal that did happen for right tackle Bobby Hart and one for a deal that didn't happen for Bucs linebacker Kwon Alexander. Alexander is one of those speed linebackers the Bengals desperately need and it didn't get past the initial phone call even though new senior assistant Mark Duffner stood on the table for one of his position players in Tampa the last three years. Not at north of $14 million per year.
"He's played one full year out of four," Blackburn said. "Good athlete and we've got coaches connected with him that talk positively about him. Does that make him a $14- 15 million a year guy? Wow. We hear everything the fans say. We understand it, we respect it, we process it. But remember. We have a finite set of options we can pursue."
That's why they ended up re-signing Hart as their starting right tackle even though the web sites graded him down allowing 10 sacks and a league-high false starts. And even though among fans he was as popular as higher taxes.
But new offensive line coach Jim Turner thinks highly of Hart, the new coaches disagree with some of those stats and Blackburn's base three-year deal of $16.5 million was so affordable at a spot they had no replacement that it allowed them to also re-sign tight end Tyler Eifert and slot cornerback Darqueze Dennard.
"For those who say you shouldn't have signed Bobby Hart, who is going to play right tackle?" Troy Blackburn asked. "Who? 'Oh, maybe you'll draft one in the third round and he'll come on.' Really? You're going to bet your season on that? We may still draft somebody. We haven't had the draft yet. But you just can't criticize. In our business you have to solve the problem.
"If you're not going to play him, tell me who? Trent Brown at 17 million? Really? A seventh-round draft pick?" Blackburn said of the 49ers draft pick that New England let walk to Oakland. "Let go essentially by his team. Really? We can't go to Wal-Mart and buy off the shelf. A high quality starting right tackle? That doesn't exist (in free agency). You have to deal in the universe of options you have. We ended up signing eight guys. That's probably above average. Were they perfect? You're not going to get perfect."
But Brown says they did get a starter in Bills right guard John Miller, a great tight end if Eifert stays healthy and solid role players like Dennard, tight end C.J. Uzomah, middle linebacker Preston Brown and Giants corner B.W. Webb.
- Even though it is an HD world and it has been shipped to the NFL office for instantaneous interpretation, Instant Replay is still a no-no in Bengaldom. Just like it was some 40 years ago when the league started toying with technology. On Tuesday in Phoenix Brown was the only owner to vote against a one-year trial system where offensive and defensive pass interference penalties cam be reviewed. Even if a flag isn't thrown.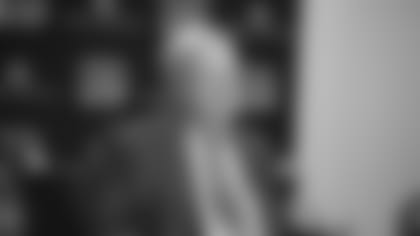 Brown just wasn't going there. And he's used to being on an island so he wasn't very surprised he had no support in the vote.
"I've been in that position before. I just vote with my conscience and how I see it," Brown said. "I'm not trying to be offensive. I understand that someone else doesn't want to go my way. The thing that happens in the meetings is when you get something, there's a steamrolling effect, and why bother? It's embarrassing to say "Hey just let it go through, it's going through anyway,' isn't it? What good is it for me to stand up and argue against it? You get a lot of that. And if the competition committee comes in 8-0, that's a running start on anything. This time there were more picayune little rules that were adopted or changed or considered and rejected, I think, than normal. But the one that has bearing on the game was this one, the interference (call)."
Brown sketched out a nice history primer to help explain his vote.
"My father was against it. (Cowboys GM) Tex Schramm was the one that brought it into the league and the argument is that we now have the technical ways to provide this and it's a way you can correct the officiating error," Brown said. "It evolved over time and now they use it in all kinds of situations. I don't think that's good for the game. It is the fact that there's going to officiating error but it's also the fact that instant replay doesn't always correct it. It actually compounds the problem on occasion.
"There is no answer, at least there is no answer that, 'Well, we're going to have instant replay and there won't be any more bad pass interference calls.' I don't think so, but we'll see. And with this pass interference thing, they've penetrated a fire (wall), if you will. We've never had instant replay for a judgment call and suddenly we're going to have that? I don't know how it's going to sort out. It may be that it works great. We'll see. I have my doubts."
But it turns out this season Brown isn't only teaching history. He's also watching the footnotes of the future.