If the 2006 draft isn't the best in Bengals' history, it certainly has to be one of the longest lasting in the NFL in the last 20 years since three of the picks played at least seven games in their 14th seasons last year and at least one is signed up for a 15th in 2020.
Rather remarkable drafting when you consider that makes up a third of the 2006 group that played at least one game in 2019 (according to the Elias Sports Bureau it is nine players) and that drafting three starters is considered an excellent class.
It's not like it's the only one. The Bengals have put up some huge drafts in the Paul Brown Stadium Era, starting in 2001 with the Justin Smith-Chad Johnson-Rudi Johnson-T.J. Houshmandzadeh haul. Ten years later the A.J.Green-Andy Dalton Bengals were born in the draft room. And how good is 2018 starting to look with Jessie Bates III, Sam Hubbard, Darius Phillips and Auden Tate?
But three draft picks in the same year playing 14 seasons?
It took 38 years, but South Carolina's Johnathan Joseph became the Bengals' first first-round cornerback to play the position at No. 24. In what turned out to be a seminar on the history of football philosophy at No. 55, the Bengals selected a probable All-Decade player in LSU left tackle Andrew Whitworth over a probable Hall-of-Fame returner in Miami's Devin Hester. In the fourth round they sifted nose tackle Domata Peko out of Michigan State at No. 123 and he went on to anchor four top 10 defenses and three AFC North championship runs while playing more games up front than any Bengals defender but franchise icon Tim Krumrie.
"The talent might be the easiest thing to see, but it is what's under the hood that gives you those long careers," says Bengals director of player personnel Duke Tobin, who is one of the key figures in the room that day that is still around. "There's getting the opportunity and coaching. Those are two things you can control. And then there's a thing like health, which you can't control."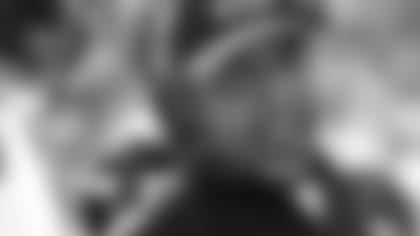 Tobin is running the draft room these days, it's just that no one knows in the pandemic age where this one is going to be and how it is going to come off.
But no matter the mechanics, the Bengals are going to be using a similar system and philosophy with some of the same people that yielded the bumper crop of '06. Bengals president Mike Brown may be relying more on the scouts than he did back then, but he still wants his coaches to be heavily involved in the evaluations and he'll listen.
Marvin Lewis, the winningest head coach in Bengals history, set a tone as a force of nature in the building then and thanks to his daily top-of-the-morning meetings with Mike Brown, the draft's two top men always knew what the other was thinking. His successor, Zac Taylor, has similar access to ownership and Tobin. Any head coach on a team founded by Paul Brown and run by his heirs is going to rely heavily on the head man.
A major figure in any Bengals draft room won't be there for the third painful time. Unassuming, humble and brilliant, Pete Brown towered over every draft as a personnel savant and Mike Brown's lifelong sounding board until his death late in the 2017 season.
Now Mike Brown, 84, and the Tobins, Duke along with his father Bill Tobin, 79, a personnel guru in his own right who built the legendary '85 Bears, bring the bulk of the experience. But they also know they need to integrate it with the Xs and Os of a young head coach and the vision of area scouts born in the '80s and '90s.
It's a nice mix. Taylor was born in the spring Bill Tobin drafted future Hall of Fame tackle Jimbo Covert in the 1983 first round. They're all looking for the magic of a draft like '06.
"We had some good options," says Darrin Simmons, the Bengals special teams coordinator then and now. "There's a lot of knowledge, but there's a lot of luck that goes into this stuff, too."
Among the'06 graduates are dominant special teamers. Along with Hester are Ravens punter Sam Koch and former Patriots kicker Stephen Gostkowski, two of the guys that played last season. But there were also some big-time every-down players.
Joseph is the last cornerback standing of a group that included Antonio Cromartie. Whitworth outlasted every tackle, including D'Brickashaw Ferguson, the fourth pick in that draft and a three-time Pro Bowler in 10 seasons. Peko is the last defensive lineman to get up from a pile that included the estimable 13 seasons of first-rounder Haloti Ngata and fifth-rounder Kyle Williams.
Also in that draft were tight ends Vernon Davis, Marcedes Lewis and Delanie Walker and safety Antoine Bethea (they all played last season), as well as quarterback Jay Cutler, pass rusher Elvis Dumervil, guard Jahri Evans, tackle Eric Winston, tight end Anthony Fasano and safety Bernard Pollard, to name a few that didn't play in 2019.
A look at how those three Bengals' picks went down, representative of certain categories we see every year at this time: the alluring short-time wonder, the proverbial best-player-on-the-board and the mid-round surprise.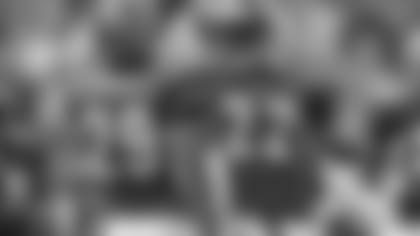 FIRST ROUND (No.24): CB Johnathan Joseph, South Carolina
As the clock ticked down in the final discussion, Kevin Coyle, then the Bengals secondary coach, remembers Mike Brown holding two draft board magnets. There was no question whose name was on one of them.
"Kevin Coyle was adamant about J.Joe all the way," says Greg Seamon, then the Bengals East Coast scout. "Time has certainly confirmed his belief."
The name on the second magnet has been lost to history. (Ohio State center Nick Mangold? UCLA tight end Marcedes Lewis?) Mike Brown handed one of the magnets to Pete Brown so he could call the name in to New York and said looking at Coyle, "We'll take the corner. He better be good."
He was. After playing five seasons for the Bengals, Joseph played nine more for the Texans and even though he's not going back to Houston one NFC defensive coordinator said at the last scouting combine he'd love to have him in 2020.
"Bill Tobin always said the toughest position to evaluate is quarterbacks and corners coming off college tape," Coyle says. "I kind of targeted him early because where we were drafting I thought we were in a spot to get him. The things I saw made me think he could be rare. That was confirmed by how fast he ran at the combine."
That would be 4.31 seconds, maybe the fastest Bengal next to John Ross. The thing was, Joseph was a junior college player and Coyle couldn't get some people past the fact he only played about a dozen games at South Carolina because of an injury.
Although Coyle kiddingly called the no-nonsense gruff Bill Tobin "Crusty," they got along well because Coyle appreciated Tobin's eye and work ethic. Tobin always gets along with guys who write meticulously detailed reports like the notoriously focused Coyle.
They began meeting in Coyle's office. Tobin wanted to see the profile tape he had put together on Joseph. The old pro was leery. He saw the talent. But not much body of work. Coyle, who watched all of his South Carolina snaps, showed Tobin what he saw. The unbelievable swivel-chair hips, loose feet, killer closing speed. Tobin, a great scout because he's got an open mind, saw it, too.
Coyle still remembers one play against Tennessee.
"He got opened up inside and the receiver broke out and he flipped his hips and transitioned as fast and effectively as anyone I had ever seen," Coyle said. "Not many people probably saw that play. He didn't intercept it, but he broke it up. You run it back 20 times and you start saying, 'I don't know many guys that do that.' And then there's 10 or 12 other plays and you start saying, 'I don t see anybody else in this draft doing these things.'"
When he met Joseph, he liked him right away. Humble kid from football hotbed Rock Hill, S.C. Friendly team guy. But one more domino had to fall. North Carolina State linebacker Manny Lawson was a Marvin Lewis kind of guy and would have been an intriguing pick as the Bengals mulled moving to a 3-4.
But the 49ers grabbed Lawson at No. 22 and Joseph was on the magnet. Lewis always wanted a good corner, too.
When they did it again the next year and drafted Michigan cornerback Leon Hall at No. 18, Hall and Joseph were the co-MVPs of the 2009 Bengals that swept the AFC North with the No. 4 defense. Although, drafting back-to-back corners No. 1 made it pretty much impossible to keep both of them financially.
And Coyle is still watching. If he jokes it's only because he continues to admire the guy and his game 15 seasons later.
"If he had hands, he'd have as many interceptions as Dick LeBeau," said Coyle of the 62 grabbed by the Hall-of-Famer and former Bengals head coach. "He's got 31, but he's always getting his hands on the ball. I had him dropping ten that first year."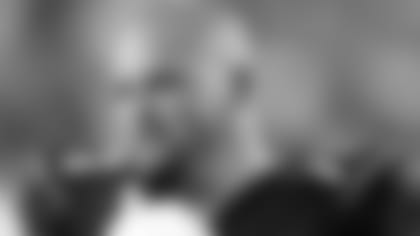 SECOND ROUND (No. 55): LT Andrew Whitworth, LSU:
Paul Alexander, now a Sirius NFL Radio analyst and then the Bengals offensive line coach, wants to make it clear that when they took the monstrous Whitworth, all 6-7, 340 pounds of him, the Bengals felt like he could play left tackle.
"That wasn't the feeling around the league," says Jim Lippincott, the club's former director of football operations. "A good, solid player but probably a guard. Maybe a right tackle."
Here's the thing. The Bengals had a left guard in Eric Steinbach and one of the best young left tackles in the game in the athletic Levi Jones, a guy they thought they could sign to an extension before training camp.
"We really didn't have to plug a hole," Alexander said. "We thought he could play guard until we needed him. Look, he's a guy that played a premier position. He hit the interview out of the park. Everyone was like, 'Wow.' We had a first-round grade on him. It was unanimous. Except for Darrin, it was unanimous."
Alexander still laughs thinking about the first time he met him. It was at the scouting combine and as Whitworth spoke with Tampa Bay line coach Bill Muir, Alexander brushed by and said, "Whitworth, left tackle. First round."
As he should have, Simmons fought tooth and nail for Hester, the dynamic return man from Miami. He knew he was looking at an all-timer. And, yes, Hester, taken two picks later by the Bears, ended up holding the NFL record for most all-time return touchdowns (punt and kickoff combined) and most all-time punt return touchdowns during 11 seasons with three teams.
"Yeah, that was a big part of it. They really didn't think he had a position," Simmons says of the opposing argument. "He played some corner at Miami and he had some success at wide receiver with the Bears. He's going to be in the Hall of Fame because of what he did on fourth down, so it didn't matter to me where he could play. Everybody saw the value in him."
Then, just three months after they picked Whitworth, they extended Jones as training camp began.
Duke Tobin: "We had a high opinion of Whitworth. We didn't have a glaring need, but it's a great example of taking the best player on the board. We had good alignment on the pick. He played an important position. We might not have had an immediate need, but we couldn't forecast the need down the road. When he slid to us we couldn't pass it up. The best guy on the board and he rewarded us for that assessment."
Here's why you take the best player because just when you don't think you have a need …
Steinbach got hurt early in that 2006 season and Whitworth cut his teeth at guard. Levi Jones' knee problems also began that season and by 2009 Whitworth was the Opening Day left tackle, a spot he held for eight seasons, six post-season appearances, three division titles and three Pro Bowls. The Rams signed him up again to play this year in a season he turns 39.
"It's hard to equate the two," Seamon says of the Whitworth-Hester debate. "because as many big plays as (Hester) made, there were times you could punt the ball away from him. On third down with the game on the line there was no place for Whit to hide. He blocked the best pass rusher on the field so Carson (Palmer) or Andy could throw the ball. There's so much more value at that position rather than a returner as good as (Hester) was.
"And when we interviewed, it was like you were talking to a ten-year veteran."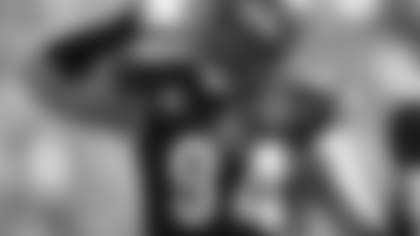 FOURTH-ROUND (No. 123): NT Domata Peko, Michigan State
They picked Joseph and Whitworth on Saturday. Sunday began with the fourth-round selection coming down to the last two minutes, the way Lippincott recalled it. But, for the life of him, he also can't remember the other guy in the debate.
Lippincott, the Midwest scout, had been watching Peko for a long time. He felt all the boxes were checked and, not only that, he had two powerful allies in Pete Brown and defensive line coach Jay Hayes. Hayes was particularly eloquent and prescient when it came to Peko as a pro. And don't forget Marvin Lewis always pushing production and intangibles.
"Domata was just not a household name," Lippincott says. "The three of us had a high opinion of him as a player. Strong at the point of attack. Strong center of gravity. He was competitive as the devil. He had a reputation for loving to practice, loving to play. He was known as a quiet leader. Awesome guy."
Louisville's Elvis Dumervil went three picks later to Denver and he also had a fine long career. He had 105.5 sacks for three teams and had 17 sacks in a season twice during a dozen seasons.
"They had different roles," Seamon says. "Dumervil was barely six feet tall. He was not a guy that was going to play all three downs. There some tackles that he was not going to be able to rush against. He had a flash of success … But if you take a look at what Domata and Whit meant to us in the locker room and on the field, it was just fantastic. And you get three guys that play 14 years, that's a heck of a draft."
Lippincott remembers he went to pick up his grandson at Mason High School during the 2011 lockout. As he was want to do, Peko was giving a talk to the students and after the speech, Peko saw Lippincott. Both were aware of the lock-out edict that players and management weren't supposed to speak.
"But he said to me," Lippincott recalls, "I don't care what the rules are. Give me a hug.'"
Just one of the reasons his draft is one to embrace.