Bengals wide receiver Tyler Boyd, who has made a lucrative career of melting the longest of chains into first downs, did it again this week.
The man who gave you one of the YouTube moments of the decade when he wriggled free for a fourth-and-12 touchdown from 49 yards away in Baltimore during the last minute of the 2017 season converted again Tuesday when he inked a $43 million extension. This from a guy velcroed to the bench two weeks before he went viral.
Talk about conversions. Boyd and his mother, Tonya Payne, took the donations from grateful Buffalo fans and have turned the Western Pennsylvania Youth Sports Association into a year-round, multi-sport organization.
But then, Boyd was born converting the toughest of odds with Tonya calling the plays. Raised in the third-and-10 violence and vicissitudes haunting the Monongahela River town of Clairton, Pa., Boyd has always kept his drive going. His father has been in and out of jail since he was five. When he was a junior his family lost its house in a fire on a night he had to leave the basketball game at Clairton High School. After his rookie NFL season, his best friend's car wreck put his name in the headlines and a lifelong relationship was cooled for nearly two years.
His coaches love his feel for the game. His knack for recognizing a moment and floating through the defense to make an invisible adjustment. So it was no surprise that Boyd recognized this moment as he reflected in the bowels of Paul Brown Stadium.
"Where I come from, it's very hard to come out," Boyd said. "There's nothing positive going on and to have this happen, it's so much better overcoming that adversity. All the people surrounding me in my life helped me get to this point. It makes me even more thankful now that I'm here. I don't want it to be an ending. I want to make another chapter."
Tonya Payne, a single parent with a singular mission, knew the book was coming out Tuesday morning as she drove out of Cincinnati back to Pittsburgh. She was in town helping Boyd move condos (still renting because "It's just me and no one else," he said) on Sunday night when he felt the deal had been reached.
Suddenly, right there on the side of I-270, just shy of her gas exit in Reynoldsburg, her phone blew up with the official announcement. She had a ton of memories break over her as she surfed the phone. Maybe not 43 million. But plenty.
"For him to get that contract extension, the amount of money, that hit me pretty hard," Payne says of that moment. "Because I had about 1,000 thoughts at once. Like the first time he told me what he wanted to be when he grew up. He wanted to be a football player. That's when he was five."
And she was thinking about that picture, too. It's still hanging in her basement. The one he drew when he was in fourth grade and got third place in the "I Have A Dream," contest at school celebrating Martin Luther King Jr.'s birthday.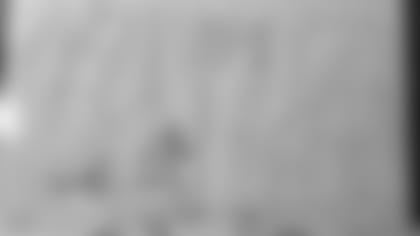 "He could draw pretty well then and he drew all these players on a football field and he was one of those players," Payne says. "That was his dream. To be a football player."
If you thought Boyd was the magic man of the Western Pennsylvania Interscholastic Conference during Clairton High School's legendary 63-game winning streak, think again. It was Tonya Payne keeping her two sons sprinting ahead of the streets that enveloped their father and leaping above the poverty line. While she was a full-time social worker, at various times she supplemented the household income by tending bar when she was younger, as well as serving as a scorekeeper at basketball games, and then later working an overnight shift as a caretaker at a mental health facility.
"Not so much to make ends meet, but just to make sure we were comfortable and give them the opportunity to concentrate on what they needed to concentrate on," Payne said. "That was going to school, bettering yourself. And I made sure I kept them active so they were off the street. They played sports all year round."
But Tonya thinks the challenges have been just greater since he got drafted. People coming out of the woodwork looking for something. Donate to this. Start that. Help with.
"There was stress but he didn't really verbalize it," said Tonya who has a mother's sense of the streets. "In that second year, you're weeding out the circle … 'because I'm not in that lifestyle, (but) we've know each other for years, we're still cool.' And you end up getting sucked into it."
The best brushoff was "Talk to my mother," and who wants to do that looking for money? But there's no way to brush off the streets in Clairton. Just in the last year Tonya says two of his friends have been shot and are recovering. The one who used to go watch his games is blind.
"My best friend," Boyd says. "The godfather of my daughter."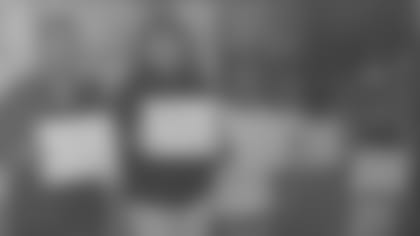 Boyd and Armani Ford had been friends since they were seven. The day the Bengals were poised to make their second-round pick this April, three years after they took Boyd out of the University of Pittsburgh in the same round, Boyd got a call from Ford. He was actually calling to talk to Taylen, Boyd's six-year-old daughter. Ford would drive to dance lessons and other appointments to help out Tonya. They were headed to the indoor water park in Erie when Boyd's phone began to jump about an hour later.
Ford had been killed in what Boyd suspects was a robbery set-up. One report said Ford was gunned down within "shouting distance," of the stadium where he and Boyd helped lead Clairton to a legendary 63-game winning streak. Tonya didn't see it hit her son until the wake because hadn't he just been talking to Armani?
"I'm thinking, 'How? It can't be. I was just talking to him," Boyd said. "I was heartbroken. He was with me when I came into the league and I was trying to keep him around me as much as I could."
But until recently there had been some distance. Two years ago before training camp, according to The Pittsburgh Post-Gazette, Ford was charged with driving under the influence, speeding and other charges related to crashing Boyd's car. The headlines were ugly with Boyd's name smeared. Boyd felt like he had to distance himself. Was there another decision to be made with a pro career trying to be made? Try telling him that.
"It just hurt me," Boyd said. "I feel like I should have been on him even though I felt betrayed by him. At the end of the day, I knew he was really sorry. He didn't mean to do it … He called me earlier (in April). I felt relief. I didn't want to lose a relationship with him. We were re-building it."
Payne says she knows her son "beats himself up over it." She has tried to tell him he can't control situations. There are things bigger than us all. She says others have been telling him the same thing, keeping it positive for him. So now he knows it's just not his mother saying it. And they did reconcile. Boyd is using Ford as one of his many inspirations. They always wanted to be together in the heat of the game.
"I'm finally living up to the hype. Not too many people do this," Boyd said. "I'm trying to represent myself in a good way so that I can play and be the best against the best."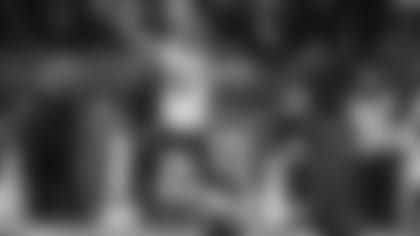 Payne has seen this determination before. Sure, she knew how to parent. But her son's determination has always fascinated her. She thinks that made him the $43 Million Man as much as anything. He walked when he was eight-and-a-half months old. He never wanted the training wheels when he got his first bike and he was a master in three days. He scared the heck out of her with his first roller skates and he jumped in right away with the older kids.
Bengals president Mike Brown summed it up better than anyone on Tuesday: "He doesn't scare."
Boyd doesn't want to write Clairton out of the next chapter. His foundation that has created basketball and spring football programs for the WPYAA in the last two years with baseball and wrestling to be added next year shows he's trying to help. Tonya Payne, the president of the WPYAA who has overseen the expansion of the football program from seven communities to 16 thanks, in part, to the play in Baltimore, also has other ideas.
"Starting an anti-violence program," she said. "Because so many of these kids are carrying guns and killing each other over nothing."
Another third-and-how-can-he-do-it conversion.
"I look back on all the struggles and all the hard times," Boyd said, "Because without that, I probably wouldn't be here."