The Bengals today signed free agent DE Immanuel Turner and waived HB Darrin Hall.
Turner (6-3, 287), a rookie, played four seasons (2015-18) at Louisiana Tech University and totaled 58 career tackles and five sacks. He originally signed with the Arizona Cardinals as a college free agent on May 10, before being waived on July 20.
Hall, a rookie out of the University of Pittsburgh, joined the Bengals on May 7 as a waiver acquisition from Cleveland.
Also today, the Bengals placed LB Noah Dawkins, LS Clark Harris and C Billy Price on the Active/Non-Football Injury list. All three players will continue to count against the team's roster limit and can be activated to practice as soon as they are cleared medically.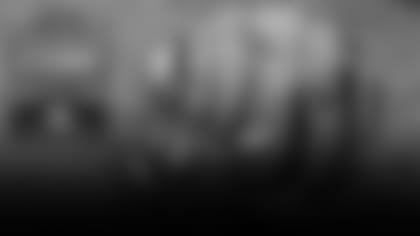 Follow along with all our coverage from camp and find important details about attending open practices on our training camp central page.