The orange-and-back wave of nostalgia that began during last year's celebration of the Bengals' 50th season continues to swamp Paul Brown Stadium in the 2018 home opener honoring the 1988 AFC championship team that fell 34 seconds shy of a Super Bowl championship.
The stage is nicely set with AFC North rival Baltimore providing the opposition on Thursday, Sept. 13 in an 8:20 p.m. game that is the Bengals' only prime-time appearance this season. Pro Football Hall-of-Fame left tackle Anthony Munoz and Jim Breech, the club's all-time leading scorer, are getting used to the PBS salute after both were honored last season as First 50 Bengals voted by fans and media.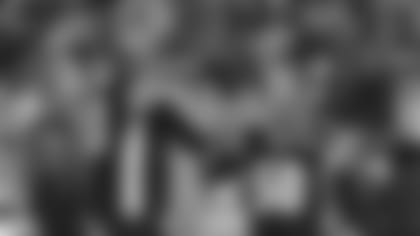 "It's always exciting anytime you get in front of the fans," said Munoz, the No. 1 vote-getter. "I'm sure there are going to be guys we haven't seen in a while. There are a lot of guys in town still, but there are always a handful of guys that you haven't seen for 15-20 years and when something like this happens it's always good to see them."
Breech, who solved a 16 mile-per-hour wind to hit the 20-yard overtime field goal in old Riverfront Stadium during a Saturday afternoon regular-season finale to give them the 20-17 victory over Washington and home-field advantage in the playoffs, senses an appreciative welcome even if not everyone in the building remembers that 8-0 home schedule.
"During the 50th last year everybody realized how great it was to come back," Breech said. "So many guys came back that had never been back to a game. To honor the 30th anniversary of our '88 team is awesome. I think we're creating memories. So many of the fans out there, the parents might have known, but their kids may not know. They can pass that on to their kids. 'They look old now, but (some) played in two Super Bowls.'"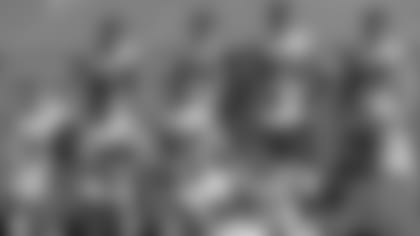 Like Munoz and Breech. Riverfront is long gone and the '88 Bengals never played in prime time until Super Bowl XXIII. But the season opener and that finale stand as two of the most memorable home games in Bengals history. The 21-14 win over Phoenix in the opener came courtesy of a late goal-line stand and sent them off to a 6-0 start while quarterback Boomer Esiason's late 69-yard touchdown pass to wide receiver Eddie Brown sent the finale into OT.
"The season was great, but I like to look at the journey," Munoz said. "When you saw what happened the year before when we went 4-11, it was not pretty. To come back and start out the way we did and get home-field advantage, it was pretty exciting."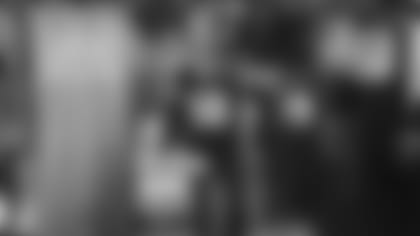 As fate would have it, Esiason, the NFL MVP that season, calls his last game for Westwood One radio the week before celebration and is trying to juggle the rest of his frenetic schedule that includes his daily morning radio show in New York City so he can be on hand. Munoz wouldn't be surprised to see another late heroic.
"In my humble opinion, the best play-action quarterback I've ever see," said Munoz, who smiled as he added, "Just get one of his private jets."