Sunday's game in Seattle (4:05 p.m.-Cincinnati's Local 12) marks the 20*th* opener to be chronicled by Bengals.com. Here are the top five Opening Days we cite for the web site:
5. Sept 9, 2001 at Paul Brown Stadium: Bengals 23, Patriots 17
With second-year back-up quarterback Tom Brady on the sidelines for the last time on Opening Day for the Pats, the Bengals pummel starter Drew Bledsoe for four sacks. The last one locks it up when linebacker Takeo Spikes dumps Bledsoe on the Pats 24 with 1:43 left.
It is about the run game, fueled  by running back Corey Dillon's 104 yards on 24 carries as the Bengals rush for 4.8 per while the Bengals hold New England to 3.2. In his Bengals debut, quarterback Jon Kitna, whose March signing benches 1999 first-round pick Akili Smith, outpitches Bledsoe with a 101 passer rating that features five passes to wide receiver Darnay Scott for 104 yards.  Scott, who missed all of 2000 with a broken leg, symbolizes a team coming out of the ashes from a 4-12 season.
But who knew that very Pats team would win the Super Bowl five scant months later behind Brady and the Bengals would finish 6-10? What does stand up all year is that Bengals defense, coordinated by current senior defensive assistant Mark Duffner. Their No. 9 finish is the club's lone top ten defensive ranking in the 20 years between the 8-8 team of '89 and the 2009 AFC North champs.
4. Sept 10, 2007 at Paul Brown Stadium: Bengals 27, Ravens 20
In their lone Monday Night opener ever, the Bengals and an electric sell-out crowd of 66,039 supply the national TV audience with one of their best atmospheric home games of all-time in a game that has a little bit of everything against their AFC North rival.
 Quarterback Carson Palmer starts the scoring with a 39-yard bomb to Chad Johnson and closes it with a seven-yard TD to T.J. Houshmandzadeh with 8:48 left in the game. That comes just four minutes after future Hall-of-Fame safety Ed Reed pick-sixes Palmer from 62 yards out to give Baltimore a 20-19 lead.
But it is the defense that saves the day. On Baltimore's third snap of the second half, Bengals defensive end Robert Geathers sacks and strips quarterback Steve McNair and linebacker Landon Johnson scoops it up and goes 34 yards for the TD.
Johnson is in the middle of it at the end. On third-and-two from the Ravens 2 with 1:13 left and PBS maybe as loud as it's ever been, Kyle Boller, who has replaced McNair, goes for tight end Todd Heap. The ball deflects off Heap and bangs off Johnson before ending up in the arms of defensive tackle Michael Myers in the end zoned to end it.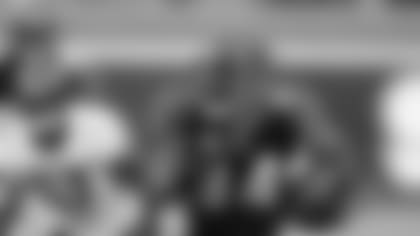 3. Sept. 11, 2016 at Met Life Stadium: Bengals 23, Jets 22
A day after attending the 9/11 memorial in the heart of New York City, the Bengals walk into a somber flag-draped stadium honoring the 15th anniversary of the Twin Towers attacks and pull out a come-from-behind victory on Mike Nugent's 47-yard field goal with 58 seconds left.
It is also the fifth anniversary of the first NFL game for wide receiver A.J. Green and quarterback Andy Dalton. And fittingly it is all Green and Dalton. Green dominates perennial Pro Bowl cornerback Darrelle Revis on 12 catches for 180 yards against man-to-man coverage that is unfair and Dalton stands up in the face of seven career-high sacks to throw for 366 yards.
They save their best for last, getting the ball back with 3:18 left on their own 16 after Nick Folk's field goal gives the Jets a 22-20 lead. Dalton hits Green for six yards and then nine more before riding the Jets' 15-yard face mask penalty into the two-minute warning. Facing third-and-13 from the Jets 40 after running back Jeremy Hill loses three yards on two carries, Dalton gets it to Green one last time as they get the 11 absolute must yards Nugent needs. When nickel corner Josh Shaw picks off old friend Ryan Fitzpatrick with 40 seconds left, it is over.
Green is immense on a day that includes a 54-yard TD catch, but it is rookie wide receiver Tyler Boyd that quietly makes maybe the biggest play of all in his debut. After making a sliding 14-yard catch over the middle with a second left in the half, he saves the Bengals from a botch when he alertly calls a timeout as he scrambles to get off the field, allowing Nugent to kick a 21-yard field goal.     
2. Sept. 13, 2015 at O.co Coliseum: Bengals 33, Raiders 13
In the most complete effort of head coach Marvin Lewis' 16 Opening Days, the defense stalks the club's first shutout in 48 Opening Days after cornerback Adam Jones knocks out quarterback Derek Carr with a hand injury in the first half. The game foreshadows their best start ever at 8-0 and an AFC North title with a 12-4 record that ties the franchise mark.
Bengals offensive coordinator Hue Jackson returns to face the team that fired him four years ago after just one 8-8 season and unveils a diversified attack that features tight end Tyler Eifert's career-high nine catches and 104 yards.
The Bengals win for the first time ever in Oakland by never letting the Raiders breathe. Eifert's leaping 13-yard touchdown catch over cornerback Neiko Thorpe with seven seconds left in the half gives them a 24-0 half-time lead and the first of his two TDs as Dalton comes out drilling 18 of 23 passes for 202 yards. It caps a 56-second drive covering 61 yards and is ignited by the co-player of the game along with Eifert, Adam Jones and his 18-yard punt return.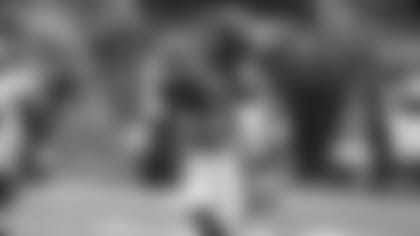 1.Sept. 11, 2011 at Cleveland Browns Stadium: Bengals 27, Browns 17
For sheer impact and drama, it's hard to overestimate this one. With quarterback Carson Palmer sitting out after a January trade demand, the Bengals respond by overhauling their offense with new coordinator Jay Gruden and the drafting of Green and Dalton in the first two rounds, respectively. The tumultuous offseason is complicated by a lockout that not only prevents coaches from holding practices but also from talking to players. The day the lockout ends, they greet Green by trading Bengals all-time leading receiver Chad Johnson to the Patriots.
With some pundits calling for the Bengals to go 0-16, they win their first road opener in five years and set a tone for a trend that continues for five straight play-off berths and two division titles. Dalton goes on to become the first rookie quarterback to throw at least 20 touchdown passes with a winning record at 9-7.
Dalton stakes the Bengals to a 10-0 lead late in the first quarter on a drive running back Cedric Benson carries five times for 17 yards. Dalton completes two balls to tight end Jermaine Gresham on the other two plays, one a 22-yarder and the last a two-yard flip over the middle for his first NFL TD pass.
But he bruises his wrist late in the half and is replaced by Bruce Gradkowski, who has beaten the Bengals twice in the fourth quarter for two different teams. This time he helps win it for them when they quick-snap the Browns and Gradkowski finds Green for his only catch of the day, a 41-yard TD that gives them a 20-17 lead with 4:28 left. Benson does more than steal the clock after that, he seals the game with a 39-yard TD run with 1:49 left, giving him 121 yards on 25 huge carries that pull the rookies through.