The Bengals hold mandatory minicamp Tuesday through Thursday and the one thing you can say about the two-time AFC finalists is they are a hard team to make.
There's a sense around Paycor Stadium these days that after the last month of workouts, their team has no glaring holes with more than 53 players worthy of an Opening Day roster spot. That's a rarity and the Bengals are knocking on wood knowing that things can change dramatically once bodies start meeting. But in terms of high-end talent and depth, they've put together one of their more impressive minicamp rosters of recent vintage and depending how it plays out, they could end up being players on the trade market late in the preseason.
The amped-up competition makes for more than a couple of intriguing position battles, starting right off the top with the joust for No. 2 quarterback and moving into both trenches, as well as at wide receiver and tight end.
Here's a capsule roster look heading into minicamp with the realization that the only things that get decided this week in helmets and shorts are tee times. NFL years of service are in parenthesis:
Trevor Siemian (9), Joe Burrow (4), Jake Browning (1).
Browning and Siemian offer a classic matchup in the competition to be Burrow's backup. The 31-year-old Siemian, who arrived last month, has started 30 games for four NFL teams and has a deep tie on the staff with offensive coordinator Brian Callahan going back to his 2015 rookie room in Denver. Browning, the California high school and University of Washington passing prodigy, has also been around but has yet to take an NFL snap. At 27, Browning has served two full seasons each on the Vikings and Bengals practice squads and has impressed the Cincy coaches with his athleticism and handle on the system. He's played a lot of Saturday night Jeopardy with these coaches. Given that Burrow has become the NFL's all-time completion percentage leader on three career preseason snaps, you won't see him very much in the games as Browning and Siemian duel.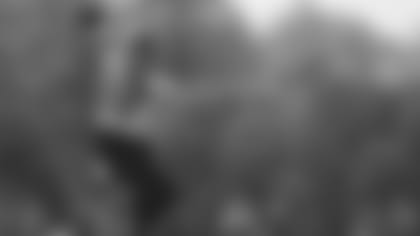 Tyler Boyd (8), Trent Taylor (6), Stanley Morgan (5), Tee Higgins (4), Trenton Irwin (4), Ja'Marr Chase (3), Kwamie Lassitter II (1), Charlie Jones (R), Andrei Iosivas (R), Malachi Carter (R), Marc Hippenhammer (R), Shedrick Jackson (R).
Chase, Higgins, and Boyd are the best trio in the league. Morgan is one of their best special teamers. Jones is the fourth-rounder thought to be the next punt returner. But the overtime loss to the 49ers in 2021 still stings and how two muffed punts in the first half translated to ten points in their last home December loss. Jones is going to have to prove he can hold on to punts before moving out the reliable Taylor as the incumbent. Princeton's athletic Iosivas looks to be catching on quickly and the undrafted Jackson has the speed and body type to find a spot somewhere. Remember, they're not just competing for seven roster spots, but probably two more on the practice squad.
Joe Mixon (7), Trayveon Williams (5), Chris Evans (3), Chase Brown (R), Jacob Saylers (R), Calvin Tyler Jr. (R).
Mixon, Williams, Evans, and Brown are clearly the top four with roles to be hammered out. Tyler has a hamstring issue, so they could add some people for training camp.
Drew Sample (5), Irv Smith Jr. (5), Tanner Hudson (4), Devin Asiasi (4), Nick Bowers (2), Christian Trahan (R).
Smith looks to become Burrow's third straight tight end who racks up a career-high of some kind. Sample, coming off knee rehab that cost him all but one game last season, has been in the playbook the longest. Asiasi is coming off a productive blocking first season here. Hudson and Bowers, NFL vets who joined the practice squad last season, have proven to be worthy of roster spots and Hudson is expanding his role this spring as a backup long snapper. Trahan, undrafted from Houston, shows some good hands you have to have while wearing No. 85.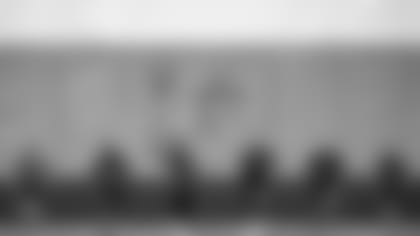 RT La'el Collins (9), C Ted Karras (8), LG Alex Cappa (6), LT Orlando Brown (6), G-T Cody Ford (5); G Max Scharping (5), T Jonah Williams (5), G-T Hakeem Adeniji (4), G-T Jackson Carman (3), C-G Trey Hill (3), T D'Ante Smith (3), LG Cordell Volson (2), C Ben Brown (2), G Nate Gilliam (1), T Devin Cochran (1), G Jaxson Kirkland (R).
With the multi-Pro Bowler Brown the icing on the cake, this is the deepest and best they've been under head coach Zac Taylor. Collins (ACL) is a question mark early, but the right tackle derby for Opening Day has no shortage of NFL-ready people in Williams, Carman, Ford, and Adeniji, which should make for four or five solid tackles. The interior of Karras, Cappa, and Volson, solid last season, should be even better another year together. Sharping came off the bench like a pro as one of the heroes of Buffalo in the playoffs. They liked Brown before he missed his rookie year last season with an injury and this year's undrafted free agent Kirkland, a 329-pounder from Washington, has looked the part of a versatile college tackle.
Maybe instead of keeping nine this year, they keep ten and go light somewhere else. But you can't start doing those numbers games until late August.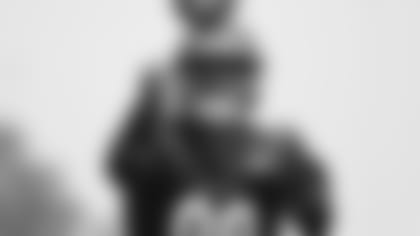 NT DJ Reader (8), E Tarell Basham (7), E Trey Hendrickson (7), T B.J. Hill (6), E Sam Hubbard (6), NT Josh Tupou (6), E-T Cam Sample (3), E-T Joseph Ossai (3), T Jay Tufele (3), T Zach Carter (2), E Jeff Gunter (2), E Raymond Johnson III (2), E Owen Carney (1), T Domenique Davis (1), E Myles Murphy (R), T Devonnsha Maxwell (R), T Tautala Pesefea (R).
Talk about a spot to keep ten or maybe even 11. Is there a deeper D-line in the league? Start where you always should. In a middle led by the Pro Bowl-caliber Reader. Hill has been one of the more immense 3 techs in the league since he came over from the Giants. Take a bow if you knew Tupou has been on this defense longer than anyone, arriving a year before Hubbard. When Reader and Tupou went down in the middle of last season, Carter and Tufele more than kept them above water.
And how many teams have this much talent on the edge? Hendrickson has the fourth most sacks in the NFL this decade while Hubbard and the Raiders' Maxx Crosby have the most edge tackles. Sample is one of the more underrated players around, Ossai always seems to make a play, Murphy is the first-rounder with eye-popping athleticism, Basham brings 11 career sacks, and Gunter is last year's athletic seventh-rounder looking for more time.
Let's see how they divide it up, but you'd have to think ten would be the number to start with if you keep five tackles and five edgers.
Germaine Pratt (5), Joe Bachie (4), Markus Bailey (4), Akeem Davis-Gaither (4), Logan Wilson (4), Keandre Jones (2), Shaka Heyward (R), Jaylen Moody (R), Tyler Murray (R).
Pratt, Wilson, Davis-Gaither, and Bailey are the first four. Bachie has been banged up as he and the speedy Jones compete for that fifth spot. Lately, they've been keeping just five, but is there room for a sixth if someone catches the eye of special teams coordinator Darrin Simmons? One of his top players from last year, backer Clay Johnston, tore his ACL on that last punt in Kansas City and won't be ready for a while so is there someone that could replace him? The undrafted rookies Heyward and Murray look fast now and will they when the pads and lights come on? They're intrigued by the other undrafted rookie, Alabama's Moody (foot), who looks good working with the trainers and should be ready for training camp. If there's a roster surprise with a rookie, it could be here.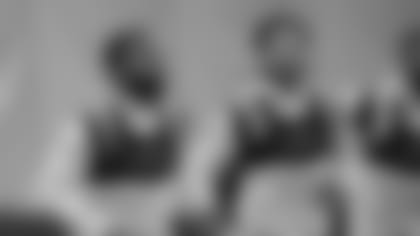 S Michael Thomas (10), CB Chidobe Awuzie (7), CB Mike Hilton (7), CB Sidney Jones IV (6), S Nick Scott (5), CB Jalen Davis (4), S Tycen Anderson (2), S Dax Hill (2), CB Cam Taylor-Britt (2), S Yusuf Corker (1), CB Allan George (1), S Jordan Battle (R), CB D.J. Turner II (R), CB D.J. Ivey (R), S Larry Brooks (R), CB Marvell Tell III (R).
It had been a position of concern heading into the draft, but selecting Turner (second), Battle (third) and Ivey (seventh) took care of that. Awuzie (ACL) has looked good in rehab and they feel like Jones and Turner behind him offer a solid brew of experience and speed. Turner, this year's Fastest NFL Combine Rookie, can also back up Hilton in the slot, as can the seasoned Davis.
The spot is teeming with speed. The starting safeties Hill and Scott can fly. So can Anderson, the fifth-rounder last year who lost his rookie season to injury. He's in a battle with Battle and incumbent special teams captain Thomas. They usually keep at least six cornerbacks and four safeties on a roster with 25 defensive players. This is where special teams and position versatility comes into play (is there a swing corner-safety who emerges?), items best determined in late August. But the cupboard certainly looks full.
K Evan McPherson (3), LS Cal Adomitis (2), P Drue Chrisman (2), P Brad Robbins (R).
It's the youngest they've been here under Darrin Simmons since probably 2004 when they had a rookie punter (Kyle Larson) with a fourth-year kicker (Shayne Graham) and a fifth-year long snapper in Brad St. Louis.